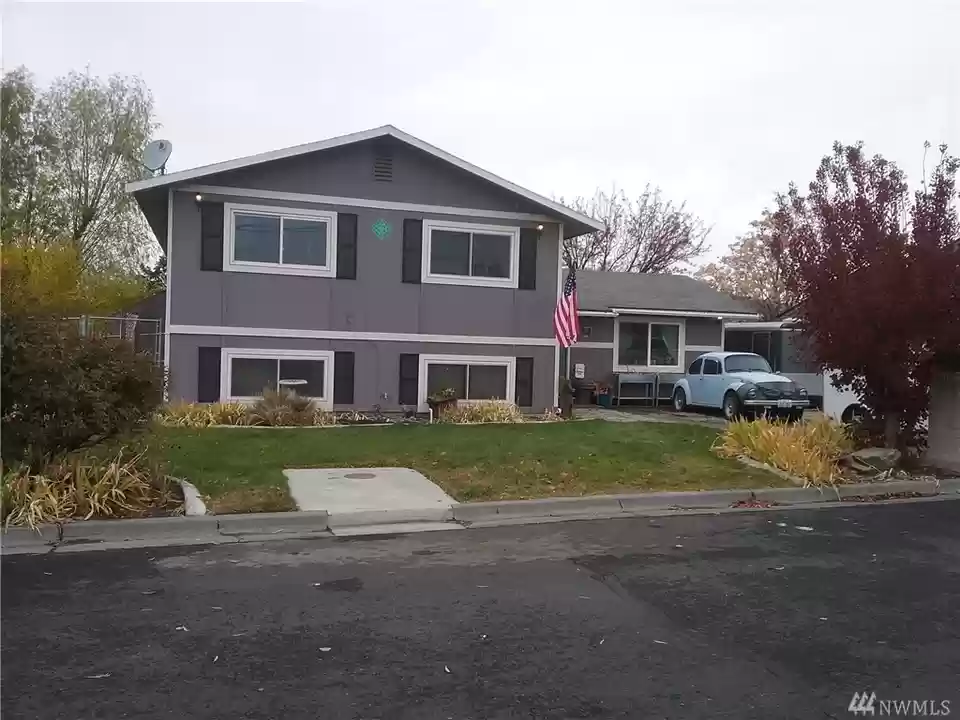 Our House got an offer. They have already done the inspection and we have agreed upon everything. We have also made an offer that was accepted on a new home. Our inspection is this week. I will share pictures when we know everything is safe and sound.
I have been going through all the feelings.
Leaving a house that has honestly been the most stable home of my life. I have lived here longer than any other house in my life.
This place has been the starting place for so many things.
I know that dream is complete and I have a new dream to pursue. But I have all of the feels.
I will also say that I bought a house in the worst market of my lifetime. Seriously, I just paid an astronomical price for a home that isn't worth what we paid. I think that was crazy financially but I am trying to be a supportive wife and that is painful. I kept trying to convince my husband that we maybe need to come up with a new plan. He was set on this.
*dragging feet* all the way.
I will also say this process is so vulnerable. especially in this market. Imagine when your business is wrapped up in your home. I own 3 longarms. most homes can't accommodate 1 of these machines much less 3.  So our pool of homes was slim to begin with…just for the amount of square footage that we need and the type of space. I kept saying I wish we could just go buy some 3 bedroom, 2 bathroom house somewhere. That would have made it so much easier and cheaper. We wanted to land in Idaho. But the mass exit from WA, OR and CA have made ID extremely expensive. The already over-priced homes are going for cash offers well over 100K above asking. We learned we couldn't compete. We also learned some shady practices of listing agents and their tricky photos. It was really a lot of wasted time with the way they try to trick you with these home listings.
So when you do find a home and feel like you want to offer….there is always a bidding war and you just never know. We had to bid against 3 other buyers and there was nothing else on the market when we offered that could even work for my machines. I only have a small window to find a house because there is no where for me to rent at a reasonable price, with a monthly contract…that will allow 3 dogs, one of them HUGE and run a business out of the home. That would be a unicorn.  I had to really bid on a house and get something in my small window. The fact that I had a contingency offer was a huge deterrent. (That was with a secure offer already on the table)
The house we ended up buying is pretty dated. We will have to update it. I didn't even want to look at this house because the layout is stupid. Whoever designed it did weird stuff that I think is dumb. I hated the pictures. Rob wanted to look anyway because of the land. I love the land myself. It's full of trees. When we got there we were discussing the possibilities of it working and we decided it wouldn't–> until we realized there was a huge unfinished room that wasn't shown in the listing. that one room made the difference. It will hold 2 longarms making it possible for this house to be useable for us.  Rob will have quite a commute. But we are both making compromises. We didn't get exactly what we wanted but we got a lot of what we wanted and that is great for the time.
I am trying to process the feelings. I am trying to let go. I am trying to focus on all of the good things but my heart is swollen. I hate leaving my friends. I hate leaving the comfortable town and routine that I live in.
On the good side we will be closer to majority of our children, Both of Rob's parents and lots of friends and extended family. It's all going to work out. it's just hard being in limbo. It's hard letting go and its difficult going back financially when we have made good choices for many years.
I just want to record my feelings here. I am vowing to never do this to myself again. This process is hard.
I hope you all have a blessed day.
Blessings
C