Operation: Chick Adoption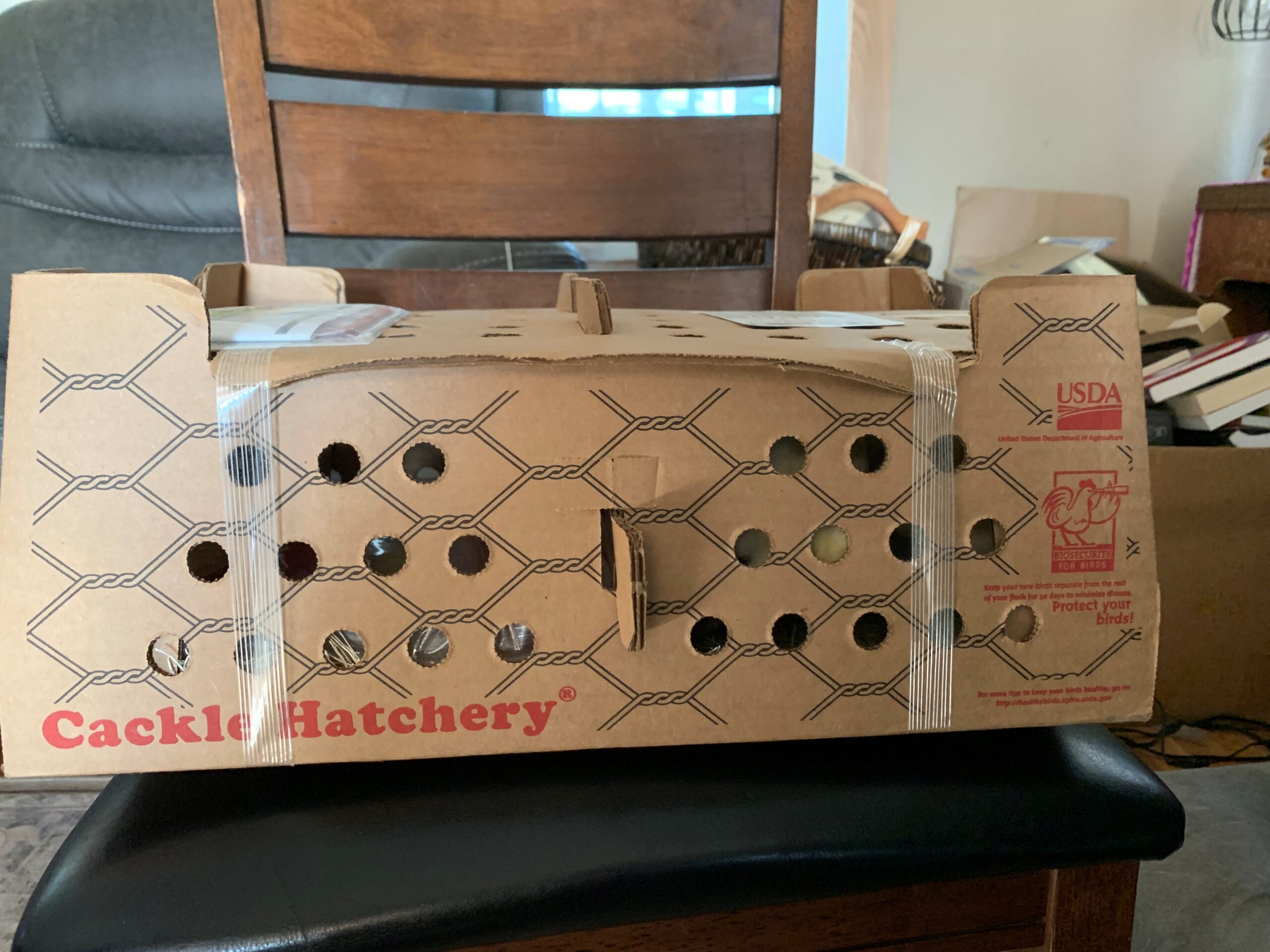 HI Everybody!
Well we are on a new adventure. Last weekend we realized all of the mistakes we made with Betty white ( the broody hen) and we finally separated her. That was after 2 weeks of playing musical eggs and trying to figure out what we are doing. We kept breaking eggs because of the shuffle.
We left her in the coop with the other hens and they like to lay eggs in the box with the broody. Betty would either share a nesting box or leave so they could lay. I tried decoy eggs so they might leave her alone but then she would lay on the decoy eggs herself. The hatching eggs would be left alone. If I wasn't checking every other minute…( like that is really possible) then I would find cold eggs. In the beginning stages they said they would still be viable but the closer we got to hatching date they wouldn't be. Well last weekend we broke a few more eggs and we finally moved her ..but I had noticed when we moved her that the eggs were cold. So she had been sitting on one of the other hens eggs for I don't know how long. I got discouraged and bought some chicks that were due to arrive on her hatching date. I got them from the Cackle Hatchery, HERE.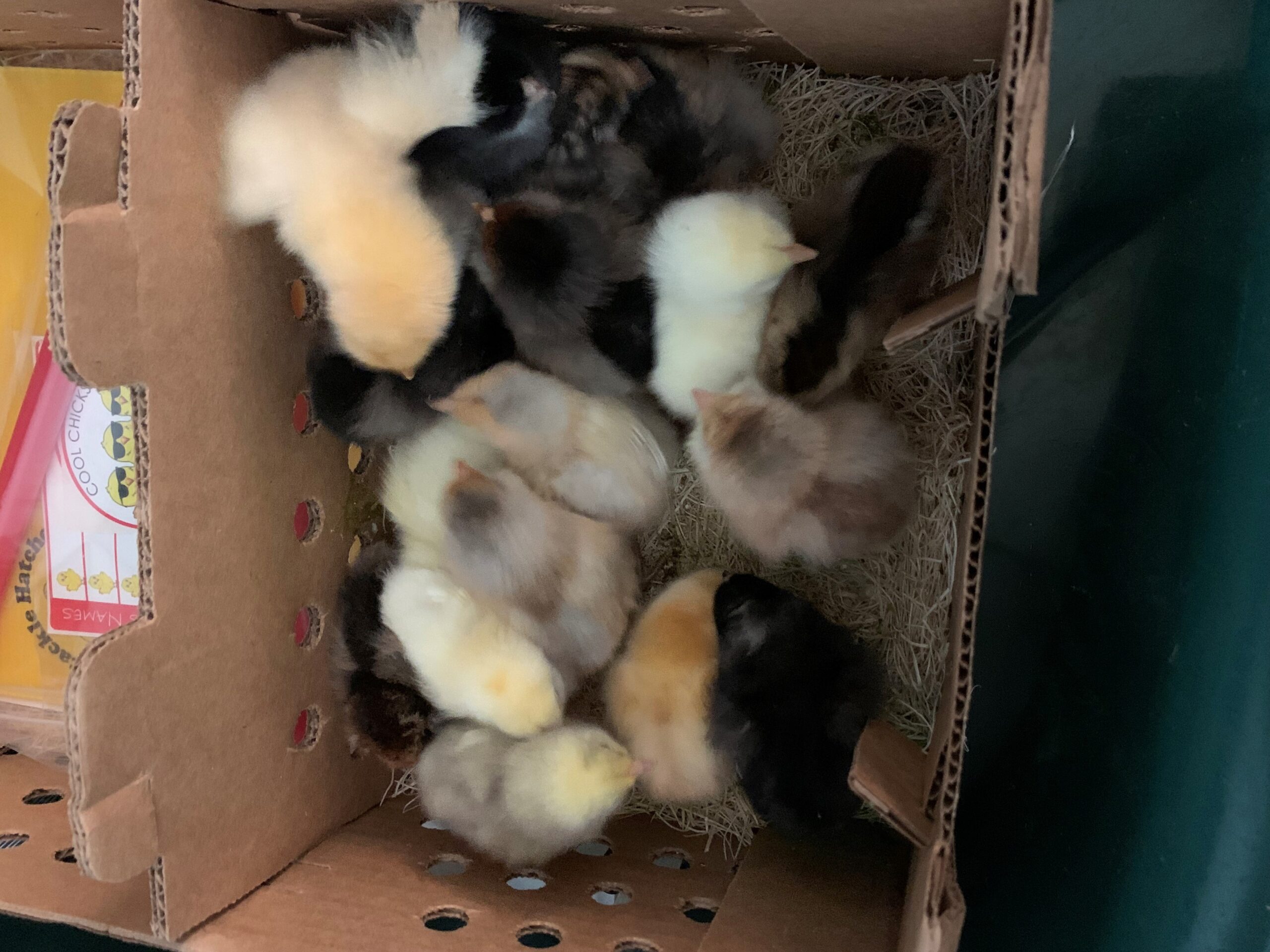 This poor mamma has been trying so hard to be a mamma and it's been 3 weeks. I seriously couldn't just let her down like that. But I have to say I honestly didn't want to take on chicks right now because we have a lot going on. But again, because my mamma heart understand that feeling she has…I know! I know! She is an animal ect. But honestly it's our fault that we didn't know all of the steps and we just did this on a whim getting her hatching eggs.
I have been reading how they are breeding the "broody" out of chickens because they aren't useful to the egg industry ect. I just want to feed that natural instinct in these birds because that is how God created them and I would like them to keep that as much as possible. I will do what I can ..my small part. It's also good to let a mamma actually mother the chickens so that is also carried on. I have great ideals …but is that reality? We will find out.
I am writing this on Friday night. The chicks arrived at 6:30 am. I have been taking care of them all day. They are so adorable! I can barely stand it. They have been healthy, active, eating and drinking.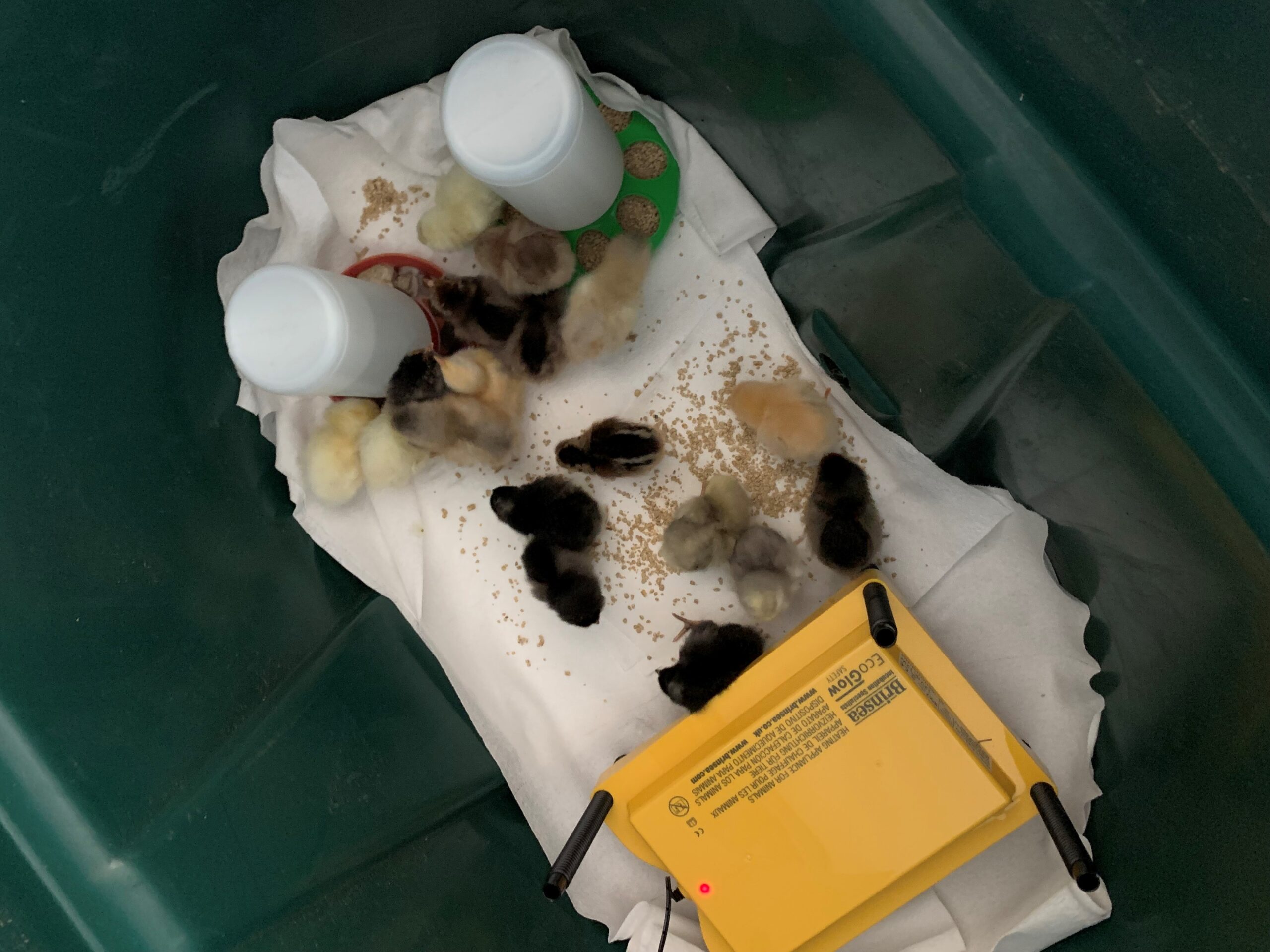 My Bestie and her granddaughter came over to spend the night and help with Operation: Chick Adoption
We have been reading and watching several Youtube videos on how to get chicks under a broody hen for her to adopt them. So we waited until it was dark-dark outside. We went to the little enclosed coop and candled the eggs. 2 of them were cold. and they hadn't really grown much from the last time we candled them. That makes me sad. But I had a feeling. We put all the chicks in the nesting box, changed the feeder and put Betty in the nesting box. We did all of this is a little bit of light. We stood outside of the coop and listened to see what would happen. The chicks all kind of settled down and Betty shuffled them all under her. We went out 40 mins later to  check on her and she had them all snug as a bug under her still.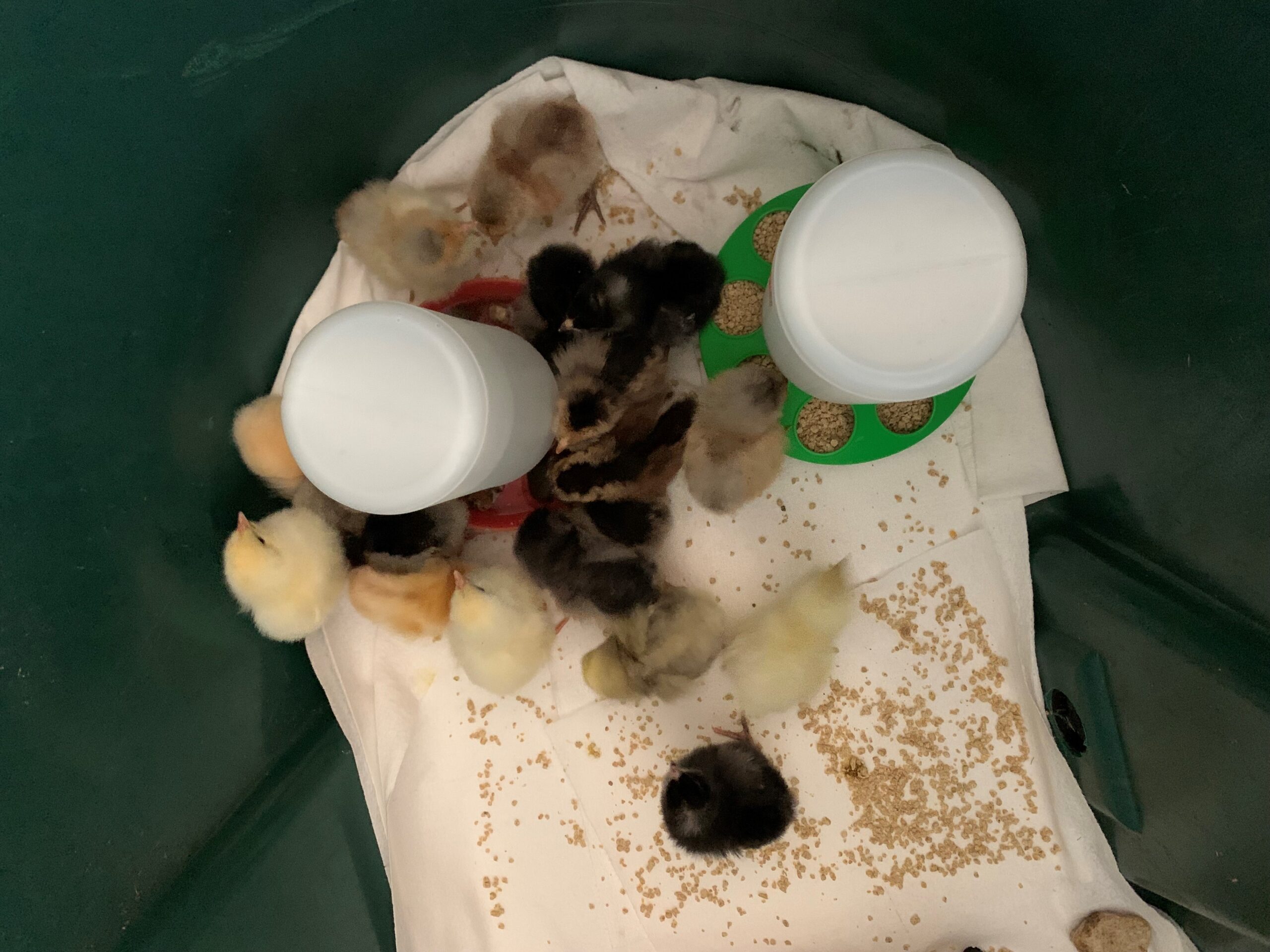 I am writing this not really knowing how it ends. I will be incredibly sad to wake up and find all of these chicks dead because she killed them or didn't accept them. But I don't have any control over this. I am praying. I am not in charge of the animal kingdom. I am just trying to do the best I can to provide these hens with the best life that I can. I am paying a lot of money for some fresh eggs. LOL!
They are so adorable! I can hardly stand it. If she doesn't accept them, I will gladly mother them and do my part. But I wanted to give her a chance to be a mom if that was possible. I will keep you posted on our progress.
Also a friend of mine from high school contacted me because her brother has to get rid of an old tractor …so Rob will be picking up an old 1956 tractor and fixing it up for a few of our projects. We just have minor things that we want to work on. This will be a great thing and the price is right. haha!
Here is to happy things to come in the morning.
Charisma