Operation: Chick Adopt = Success!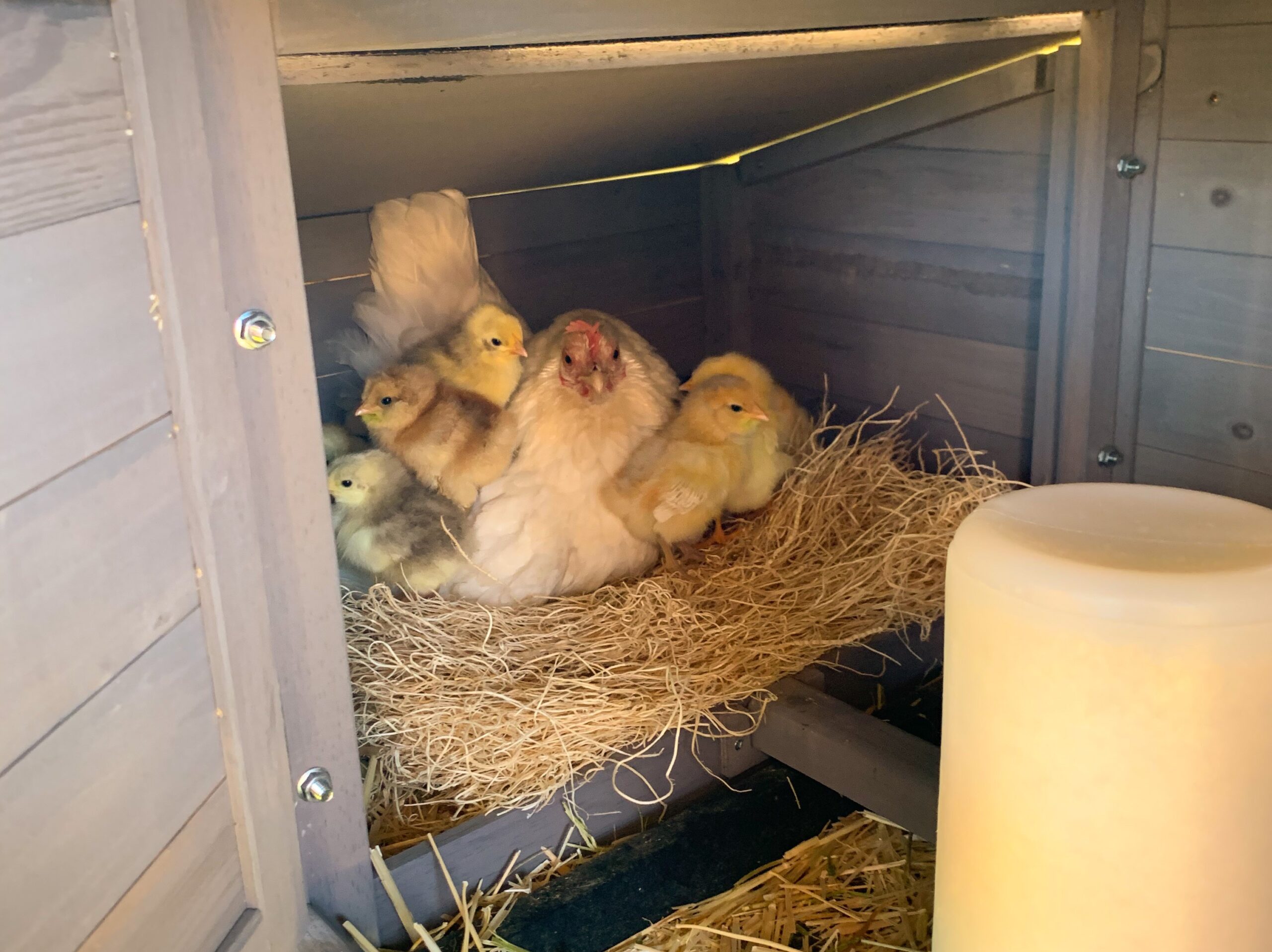 Well So far it's been a SUCCESS! I am so excited about this I can hardly stand it! This picture is so adorable. I got 3.5 hours of sleep last night because I was so worried about these chickies. I prayed all night.
I went out at 4: 30 and she had them all under her. I just saw one little chickie face.
When I went out at 6:30 this is what I saw. the chicks have been active pretty much all day. She has been with them and taking care of them. I check every few hours. Change their water bedding ect. She is so much calmer now that they babies have arrived. She is WAY less nervous then she was when she was hatching eggs.
My Mommy heart has swollen ten times over because I am so happy that she accepted these chicks. She wanted to be a mother so badly.
We also brought home and old blue tractor that Rob is excited about. We can't afford all of the new stuff but we got a good deal on this ancient one that Rob can fix up and buy the attachments and stuff that he wants.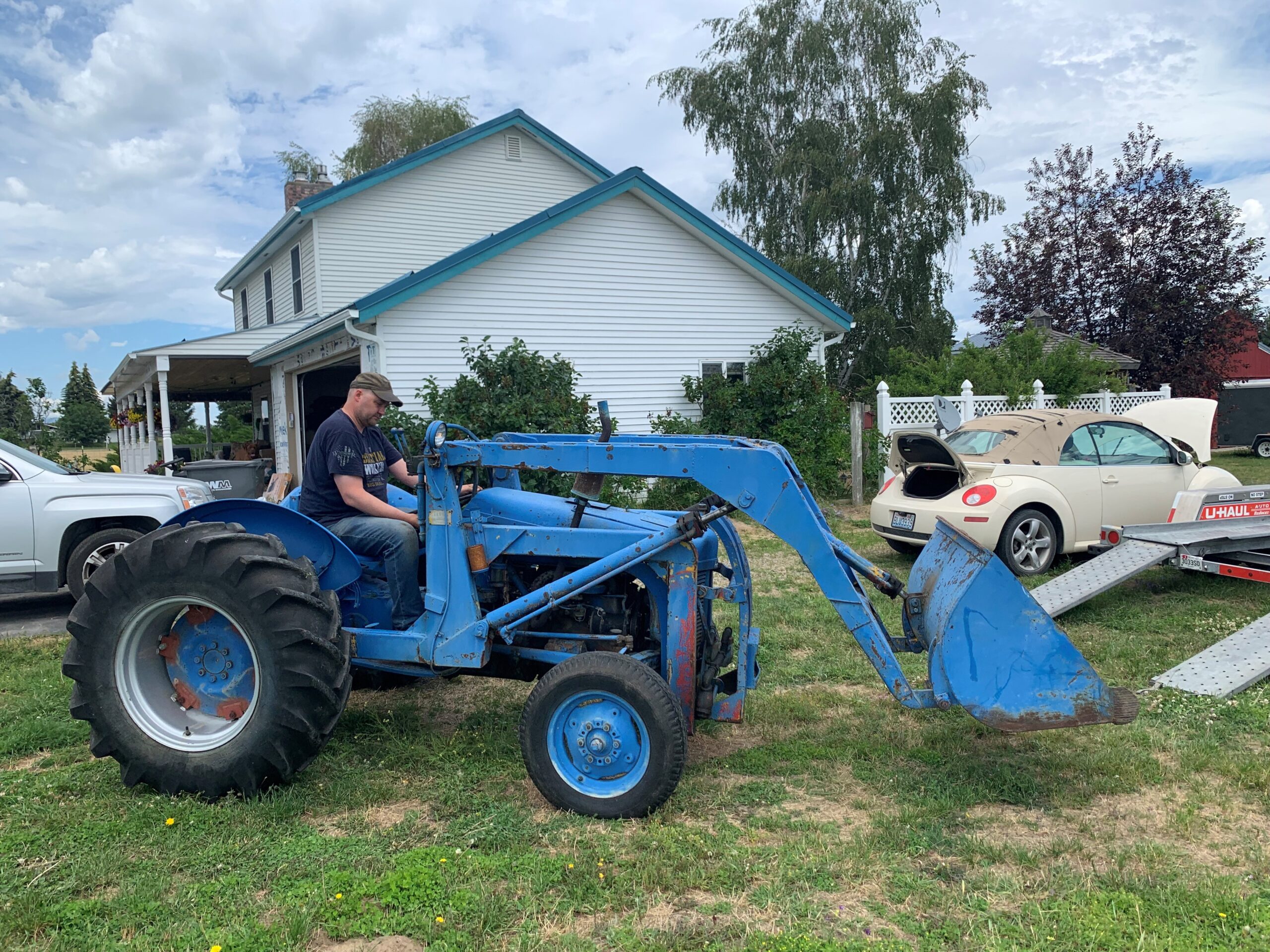 We are calling it "Old Blue" and I have been reading books on root cellars. So I am hoping next year I can start digging/building a root cellar. I would love a way to store all of the goodies from my garden.
Anyway …I wanted to give the update on Betty White. We officially have 23 chickens now…as long and the 15 chickens make it :)
Farmhouse life.
Loving it!
Charisma