October 2019 is Leaving the Station
How can this be the last day of October? October was a blur for me. I had so much in October-> I still amaze myself with how much I accomplished this month. I don't really want to test myself like that again….but I feel proud of myself.
I have a quit pattern to share: Station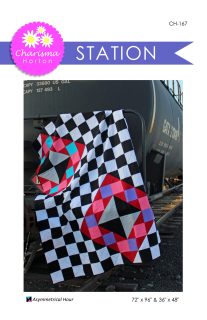 Like how I did that? October is leaving the station….haha!
Anyway,Station is one of my new patterns. Isn't it kind of retro? 80's trapper keeper? 50's diner? It reminded of a floor I once saw in a train station. We find inspiration everywhere.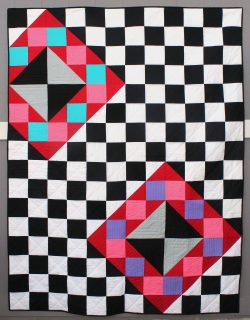 So I know Christmas is just around the corner. Crazy right? If you'd like to send me some quilts for longarming…please contact me. We have space available.
Also in case you are looking for some fabulous Christmas gifts…or you just want to get a great deal-> I have some quilts and quilt kits listed in my ETSY shop. I have a coupon that runs from November 1-15 for 20% off. It is only good for kits and quilts….not patterns (unless they are included in the kit). The code is THANKYOU because November is the month to be thankful and count blessings. I want to thank all of you for following along on my journey.
Here is a link to my ETSY shop: HERE
Well I hope you all have a wonderful day.
xoxox
Charisma