New Pattern Releases & Affection
Hi Everyone!
I have been feverishly working on lots of things! HA!
I have a whole slew of new patterns to release. What is funny is that these patterns seem kind of old to me now because I have had to keep them secret for so long ….now I am working on samples for secret sewing that has my current excitement. I received 2 boxes today of Christmas projects that are super secret and I so wish I could take a picture and share….but I have to wait until the company gives the green light.
Guiding Star pillows are a project that i planned about 18 months ago and they have been patiently waiting in my files. I am so happy to have them finished and out in the world.
Swatch is a favorite! I have a friend, a modern quilter named Heather Black of Quiltachusetts
She is a talented modern quilter. She as her first line of fabric out called Sketchbook by Paint Brush Studio fabrics. I was lucky enough to get hew swatches and she let me design a quilt. I wanted to design something that was a mix of both of our styles. A little bit of "us" and this is the result. I love it!
Drop has also been in my files for quite a long time ….waiting to be brought out into the world. I am finally taking the plunge. I had submitted this for some lines coming out and haven't received sample yardage yet. But this is one that I love because it is a reminder to me that there is beauty even when it rains.
I need that reminder.
Prestige is a great quilt pattern that uses low volumes in a way that showcases them. I have been waiting for the perfect opportunity to share this. :)
Sachet is a fresh way to display all of those lovely floral fabrics.
I have some pictures of my lovely quilt set in a scenic shots over on my instagram, HERE. 
I used a new line called Wildflower by Windham Fabrics. I also used Wildflower in Seasonal Salutations:
Who doesn't love a big focal point? We all know that I do!
Another lovely line for Windham is called Midsummer. I designed a pattern called Midsummer Stars:
Also a reminder for the Affection Sew Along:
In October I am hosting a sew-a-long for Affection. This is a great way to use scraps. We will complete a row a week. They are easy blocks once you cut them out. Great way to use what we have and have another completed quilt before the end of this year. I wanted to focus on something good like "affection" because hugs is something I kind of miss. It's such a habit to hug people when I see them…even after all of this time. So If I can't hug people in person…I can sew some. :)
Just a picture to show you the scraps that I am digging through for the sew-a-long: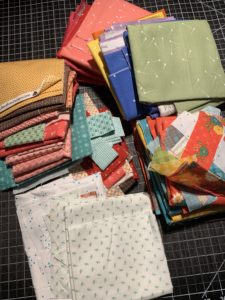 My next scrappy version is going to look completely different than my current version. After I started cutting everything out and getting my blocks ready I realized this quilt would look really great with a bunch of low volume background scraps….so if you happen to have some of those. Use them…I want to see. LOL.  Please join along. All you need to do is buy the pattern in my Etsy shop, HERE. I will post twice a week on the blog to keep us going. :)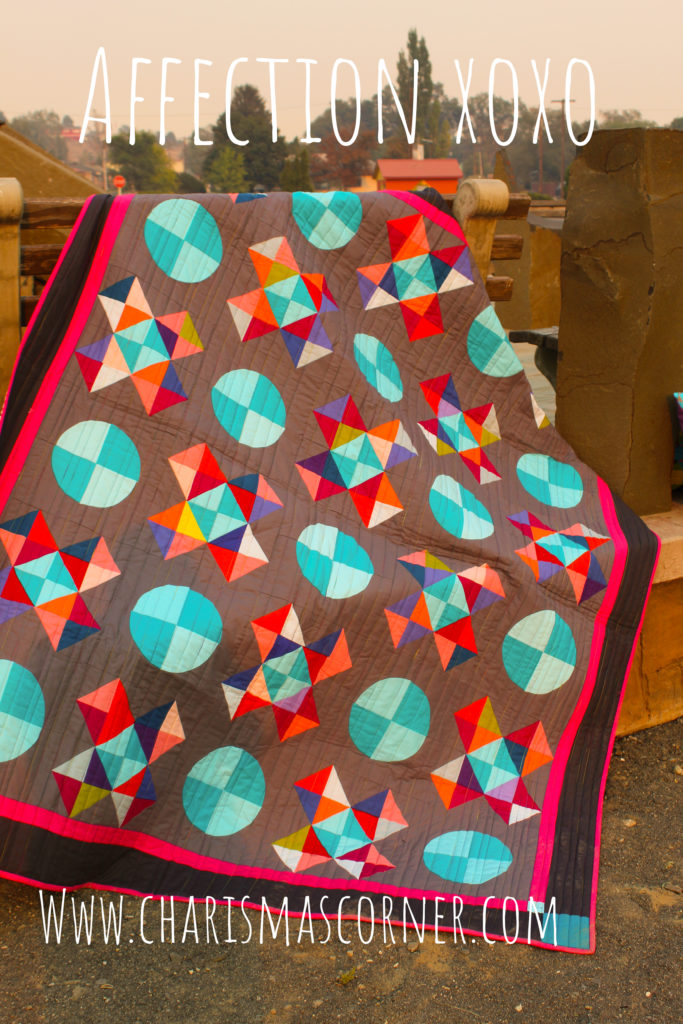 Thanks so much! I hope you all have a wonderful weekend!
xoxox
Charisma