McCall's Quilting March/April 2022
Hi All!
I have been published in McCall's Quilting! WHOOP! Whoop!
This is the March/April 2022 issue.
I was playing one night and trying to design some curved designs and play with techniques.
I came up with these flower pillows: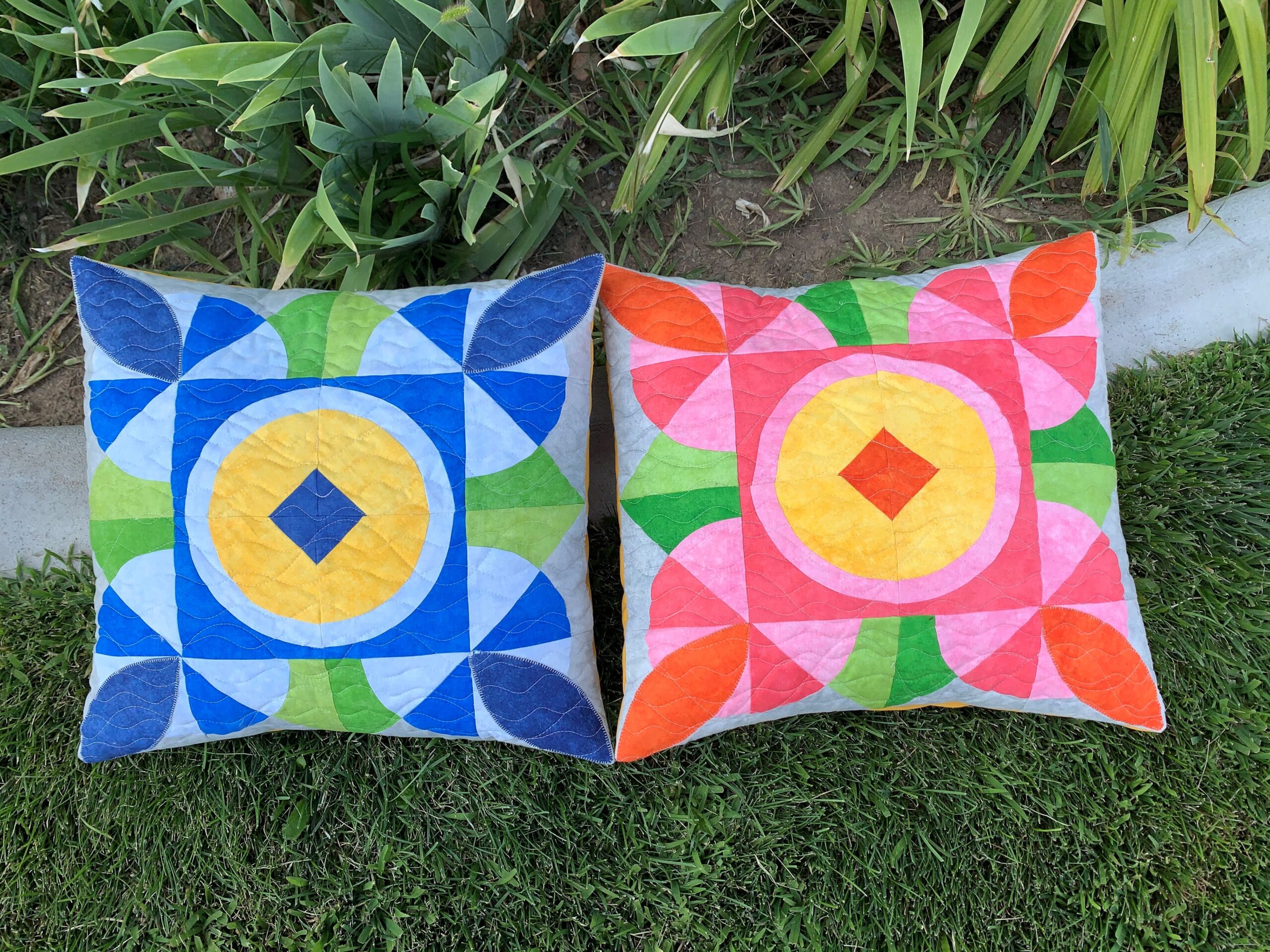 There is kind of a funny thing…just because I can design something on a computer screen doesn't exactly mean my sewing skills are on par with all of the designs that I come up with…oops! I wish this were the only time that has happened. haha! Last week I had to enlist the help of a friend for some circle applique.
After I submitted this to the magazine and got approval …I had to figure out how I was going to tackle it and I got it figured out…but it is far from perfect…and that's ok with me because I learned some skills. It was fun trying to figure out the puzzle.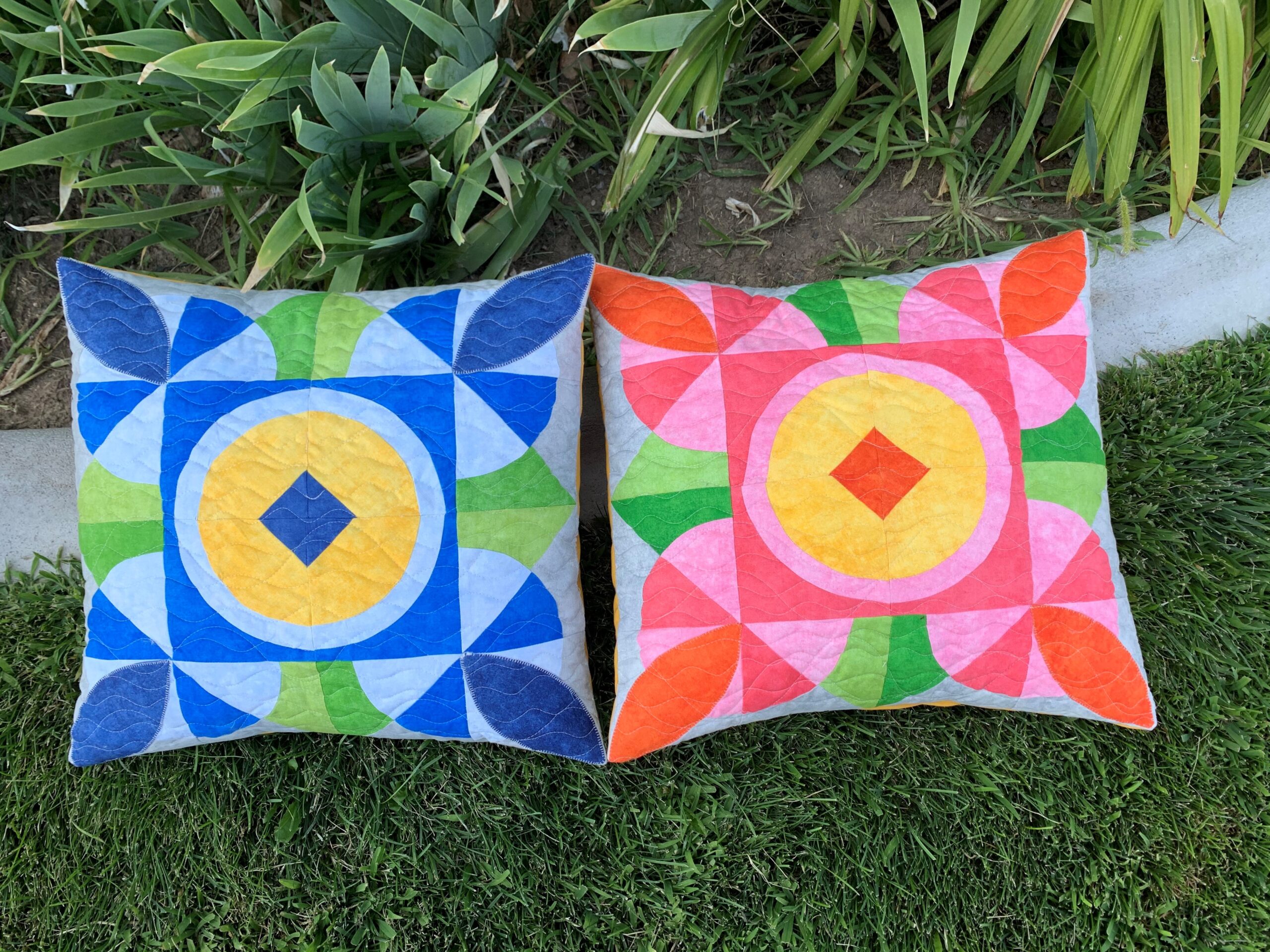 I used Maywood Studio Shadow Play. It's a blender basic that they keep in stock. I have used it on several projects. It's a nice blender that I love with a range of colors.
After I had made my pillows I had a bunch of leftover pieces and especially when you do curved piecing there is always those pieces that I feel like I can't just throw in the scrap bin. I have to sew them together and create something fun. I took all of the bonus pieces and sewed this BONUS PILLOW: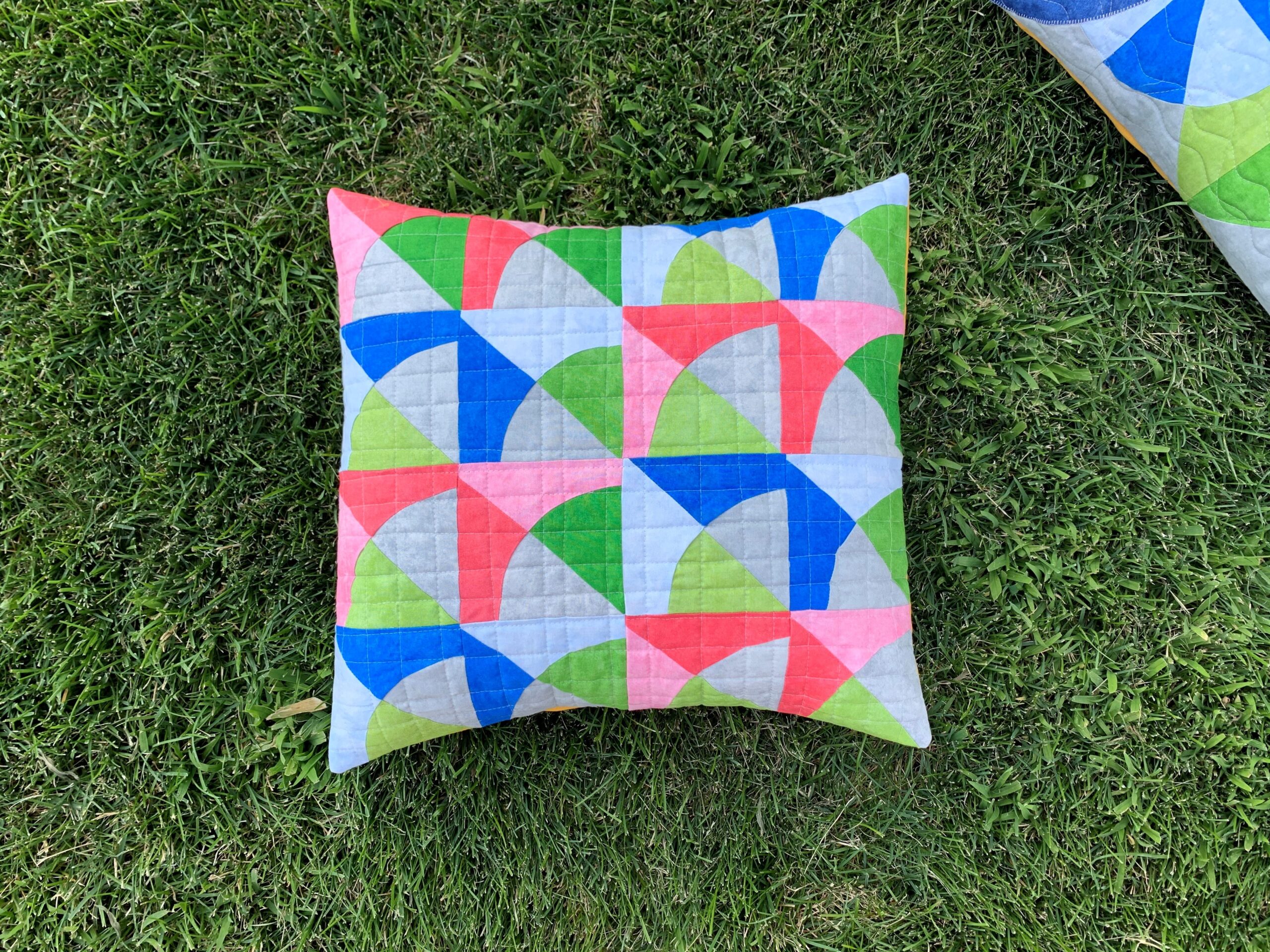 It's pretty modern and fun. It's interesting to look at and it makes me feel better that I didn't waste any scraps. :)  It's a great gift or decoration.
There are so many beautiful projects in the magazine. I am honored to be a part of it. :)
Thanks so much for following along.
xoxox
Charisma