Love Actually ~Michael Miller Project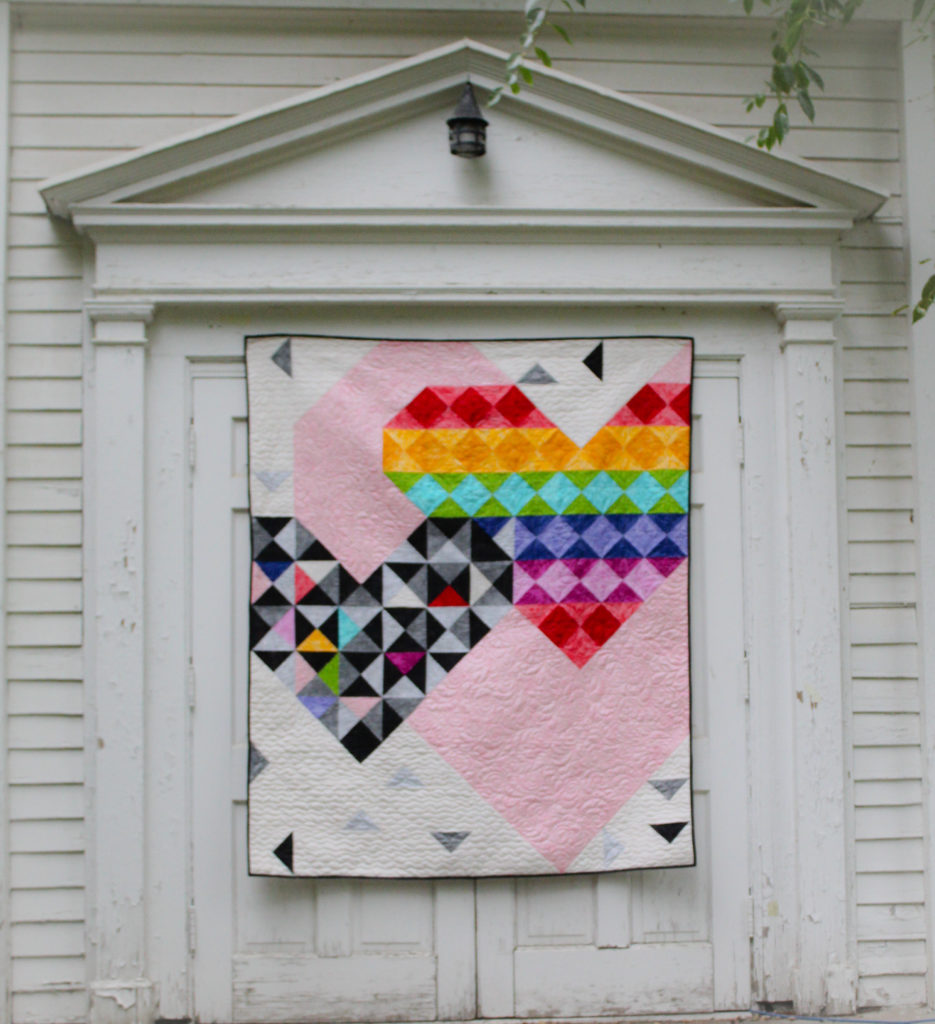 It's Michael Miller day! I am a 2020 ambassador for Michael Miller fabrics. Which is a fabulous deal because I get to create projects using their lines of fabric.
For this project I used a few of their basics lines. Krystal, Fairy Frost and hashdot. Basically, I used anything that read as a blender or solid. But I love that the pink heart is fairy frost because in person it just adds that little extra sparkle.
Last year I woke up from this very vivid dream. It was one of those dreams that woke me up and I couldn't fall asleep. I knew that I wanted to make a quilt from this dream. But my skills aren't up to par for that image just yet. But the theme of the dream was so I immediately drafted this design and it has been in my files waiting to be made. I thought I would make it for Valentines day….and I didn't….so now I am finally releasing it.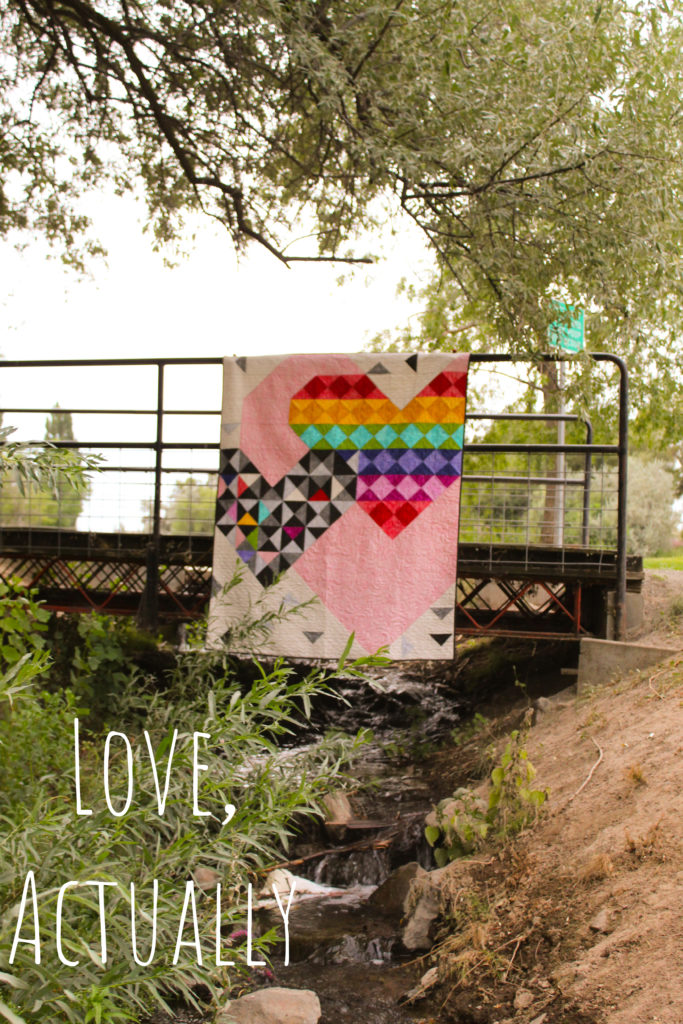 Love Actually
The black heart is an unloved heart..it's small in size and dark….but with each new experience of love there are bright spots of color. The transformation is happening. As the transformation happens we start categorizing the different types of love. Each color represents a type of love and it's all organized. The pink heart is the biggest of the hearts and it's pure love. It's the most sincere, sacrificial type of love that is unending and never changing. That is the goal. I would love to grow into that type of love/heart.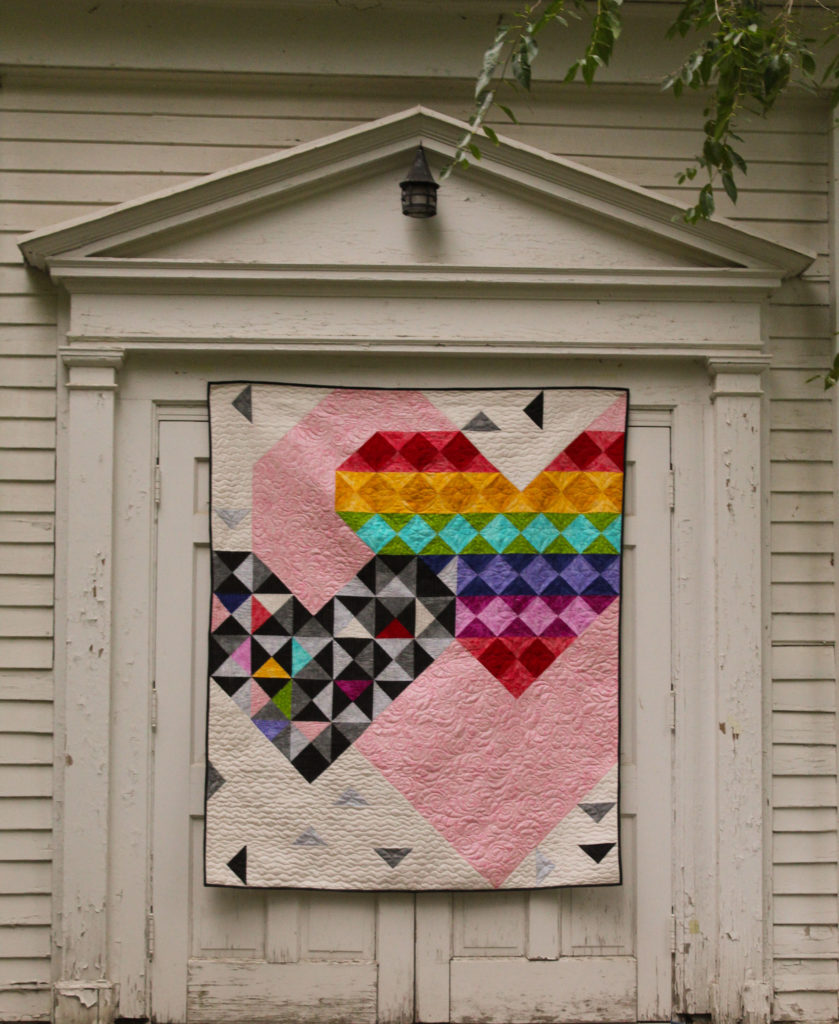 The pattern is listed in my Etsy Shop, HERE.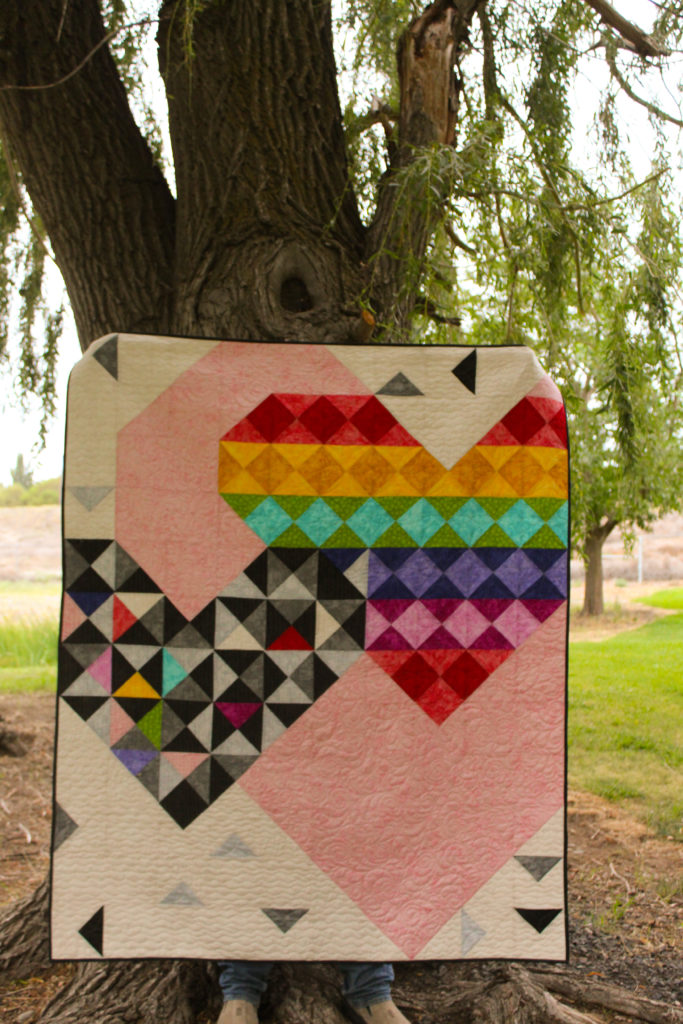 I am really happy with this quilt. My favorite quilts are quilts that tell a story. This story of love and transformation is one that makes my heart swell…I hope you feel the same way.
Be Blessed
Charisma