Locket ~A Michael Miller Ambassador Project
Hi Everybody!
Well it's been awhile since I have posted about being a Michael Miller Ambassador.
I was chosen to be an Ambassador in 2020.
I don't think any of us could have predicted what kind of year that was going to be. We all had many struggles. During all of the mess of 2020 there were times when the company was closed. There were shipping delays and everything was unpredictable.
However, during all of this they really tried to do everything to make the experience as great as possible for us. Our team leader was amazing and kept in contact with me. She has done everything to help my business even if it was just giving me personal advice. As someone who has been in the industry for a long time in many different areas. Her wealth of knowledge has helped me tremendously. Rob Appell was such a nice guy to feature some of my patterns on his YouTube channel. I have never met these people in person. But they took a chance on me and they will forever impact me in a positive way. My time at MM was honestly a game changer for me. They went above and beyond for me and I will forever be grateful for my experience at Micheal Miller Fabrics. I was saving this post for my final project. That was supposed to be my December 2020 Ambassador Project. My farewell. LOL! but like all things in 2020…it didn't go as planned.
Due to shipping delays it just arrived and I was able to finally release LOCKET. Locket is showcasing a line of fabric by Whimsicals called Precious Things. It's a soft, muted line but it's so sweet. I immediately fell in love with this as soon as I saw it.
I am also not one that typically uses panels in my designs. But I made myself design this quilt to use panels or a focus fabric only because these images on this panel just made my heart swell. I honestly love the art work from this designer. They are sweet, simple and speak kindness and love.
You can see the swatches of all the fabrics HERE. 
I did stretch myself several times during my time at Michael Miller. I learned so much about design, using fabric out of my comfort zone sometimes and thinking about different aspects of the business.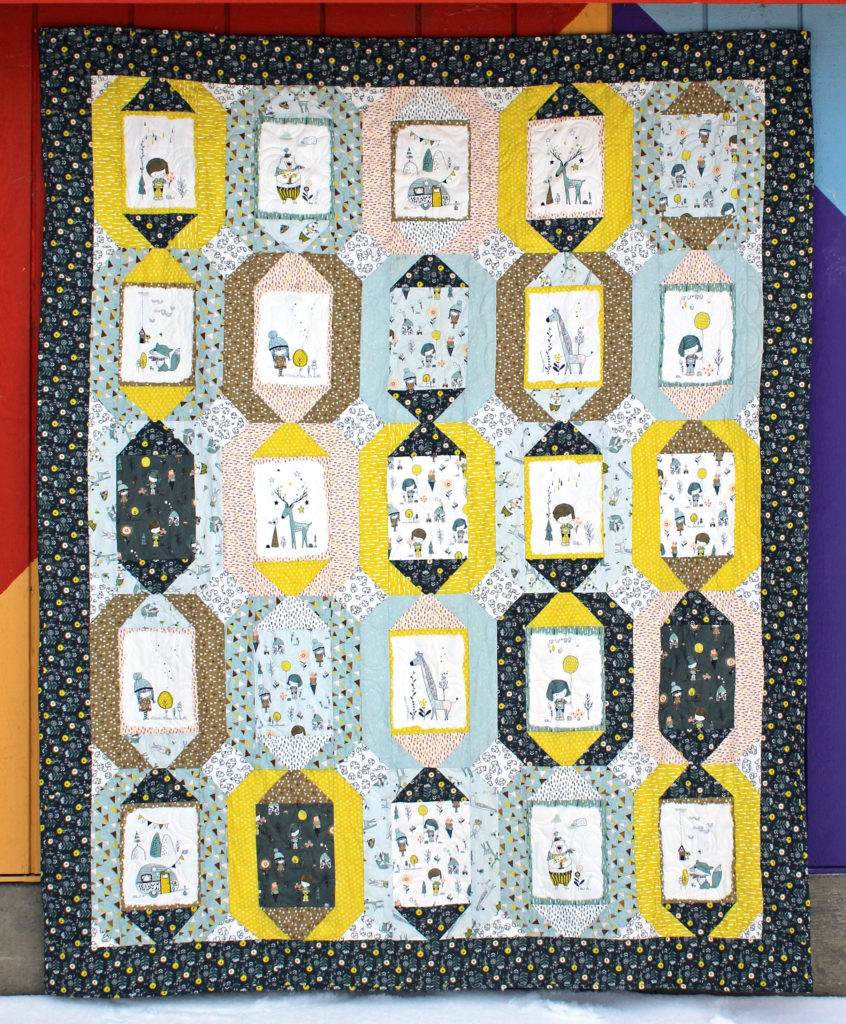 I will be posting more projects with my Michael Miller "stash" I have some scraps and truth be told I have my own collection of basics from MM because I sell kits using them and I just love their product. I will forever be a fan of their fabric and company.
How sweet is this line?
I wish nothing but the best for the ambassadors of 2021!
I hope your experience is as great as mine was.
If you all are interested in Locket–You can purchase the pattern here. 
Thank you all for following along.
xoxox
Charisma