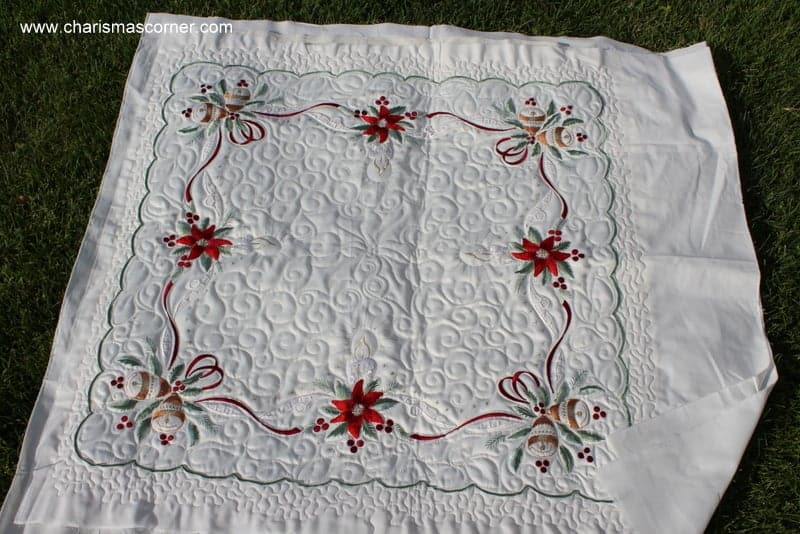 Every now and again Joni sends a few of these vintage table linens and wants them made into quilts. She gives them away as gifts …so no crazy fancy quilting. ( I have quilted the ones she keeps with crazy fancy quilting. :) )
I think these are really nice gifts and still pretty spendy gifts after you buy all of the linens, fabrics and quilting. I think I would like to be on her list…LOL!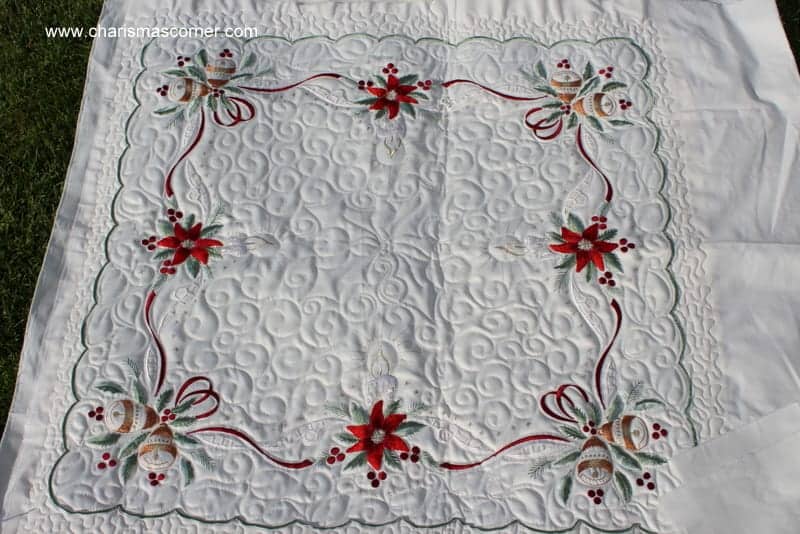 I think she must be on the hunt regularly to find all of these….I always think I need to go out shopping and yard saling but I never do.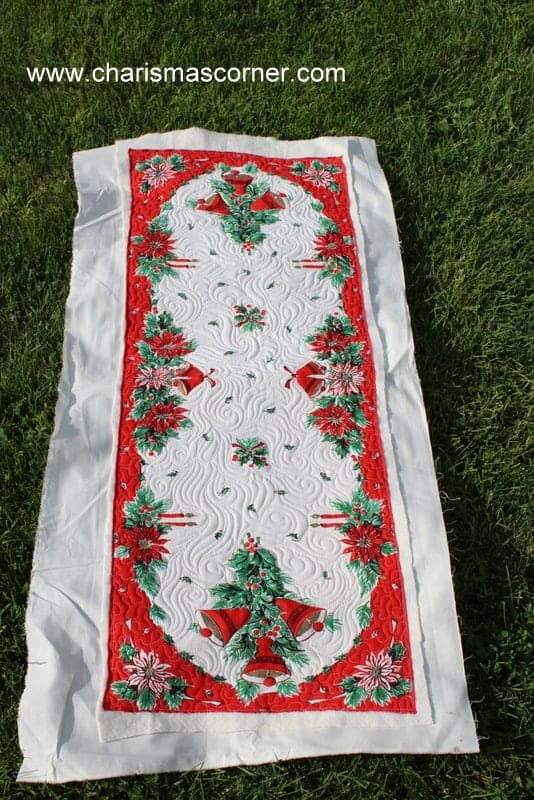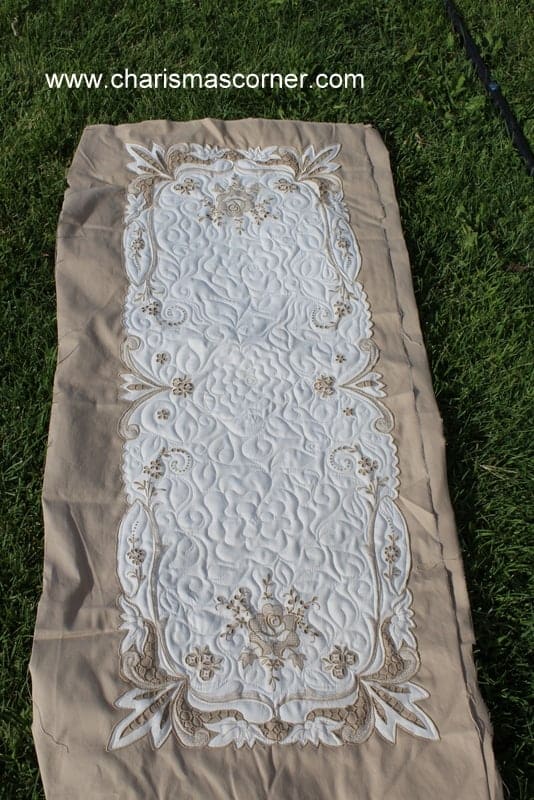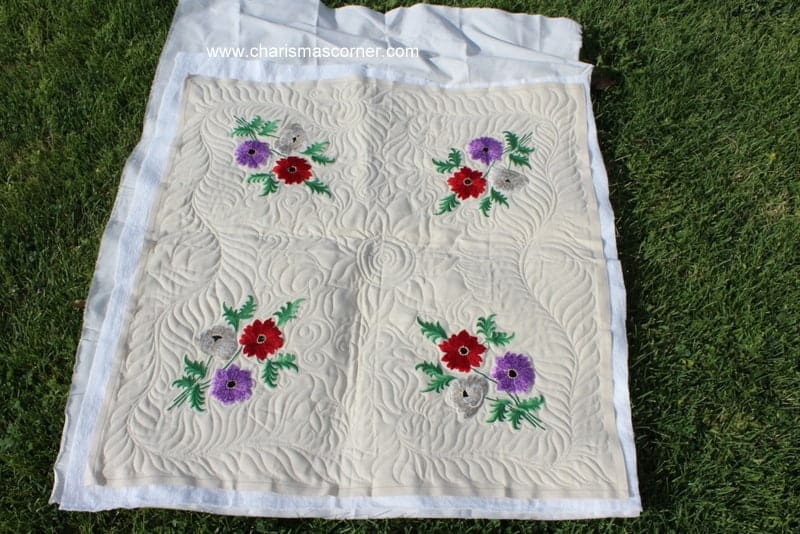 I tried to compliment each one differently. It was fun to see how they all finished up.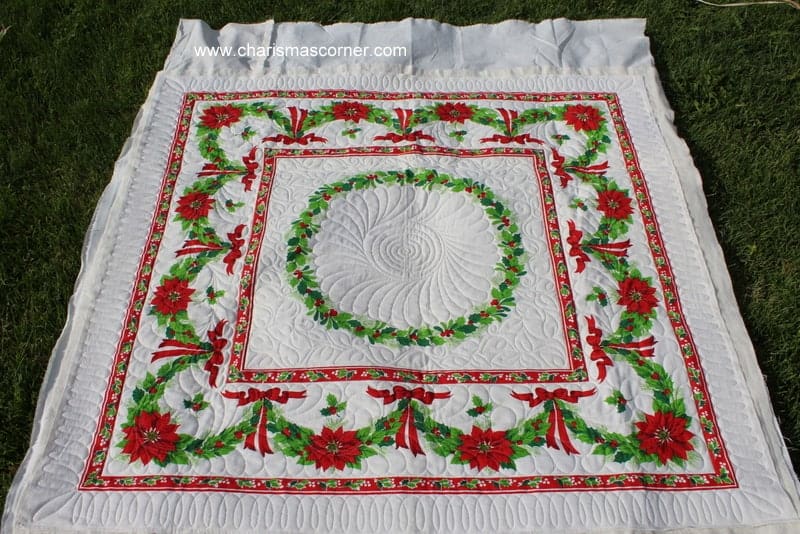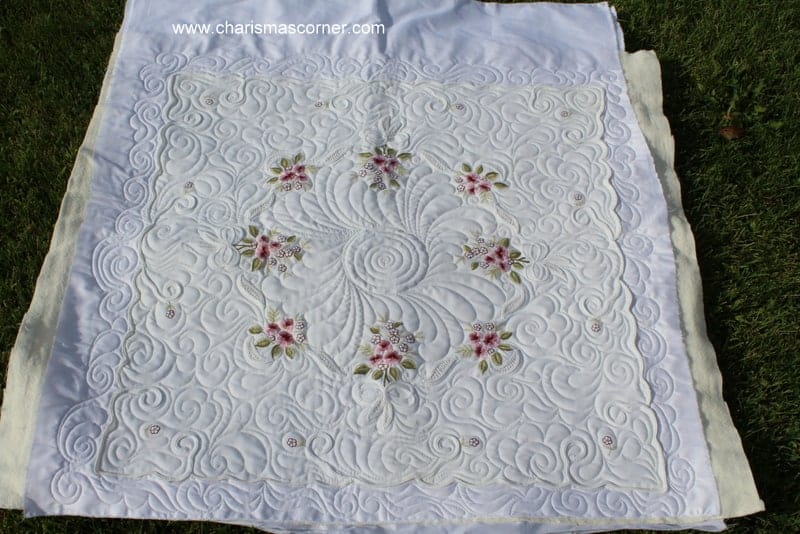 I love the center on this one..the quilted flower mixed with the embroidered ones.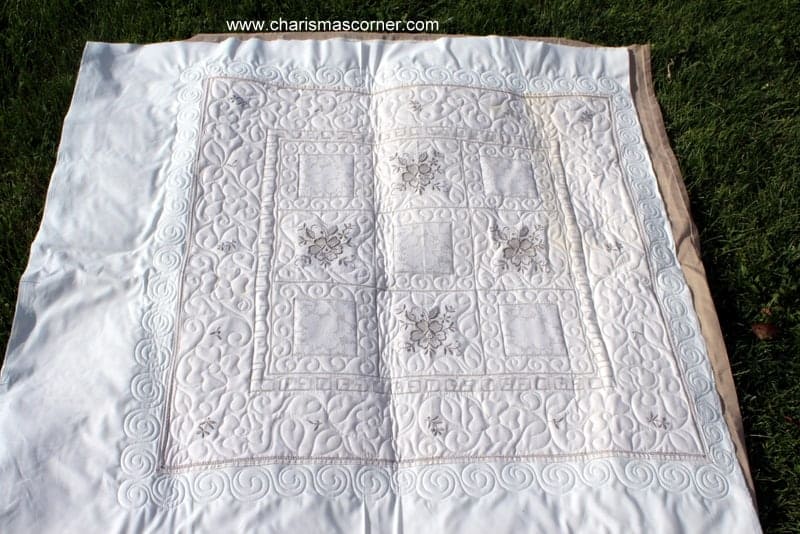 Thanks Joni! You always have beautiful projects. I am so glad we get to work together.
I hope you all have a wonderful Saturday!
I am trying to get a few quilts finished for some new patterns to be released. :) I also have 2 magazine quilts that need to be done soon. I have officially had 20+ designs accepted. I think at this point I can consider myself a "regular contributor" don't ya think?
xoxoxo
Charisma