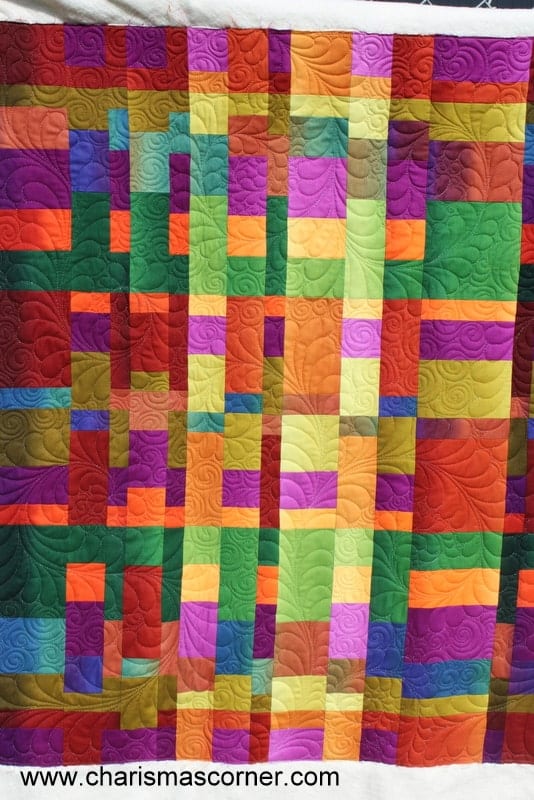 Sandy brought this to me and I know this pattern/technique is from a certain artist with an unusual name…..But I can't think of it right now. I quilted it in the same style.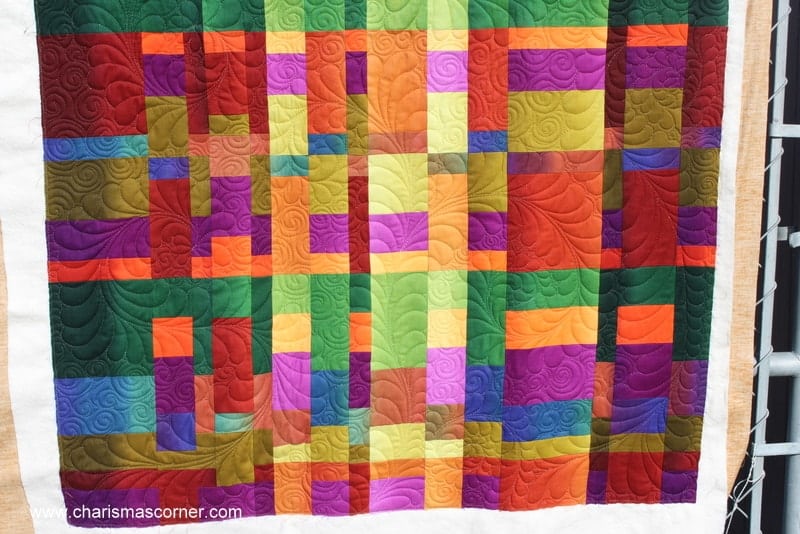 Isn't it lovely? I quilted curly feathers and filled in with swirls.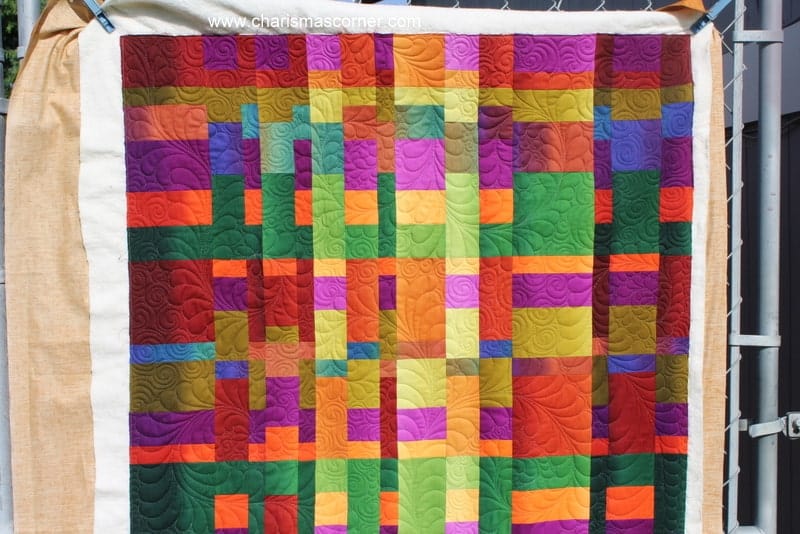 Thanks Sandy….It was a pleasure to quilt this.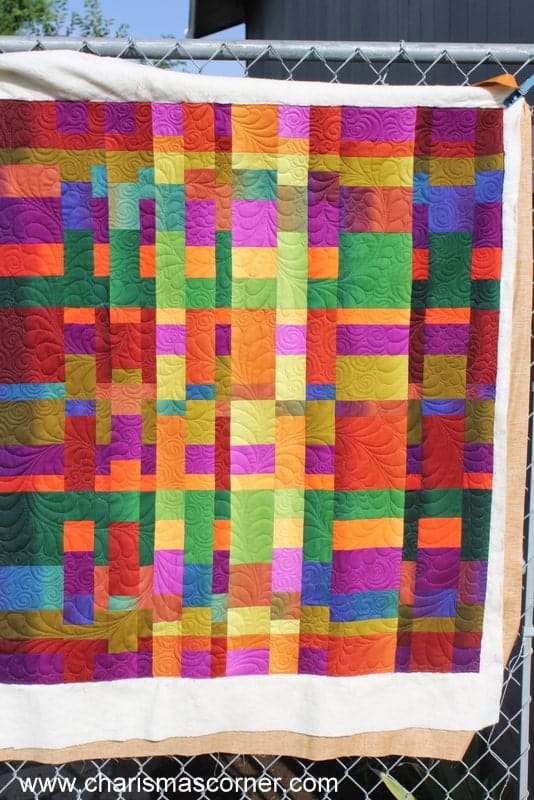 I hope you all have a colorful day! In a good way!
I am going to crack the whip and get going.
blessings
Charisma