It's a Garden Party Row Along – My Row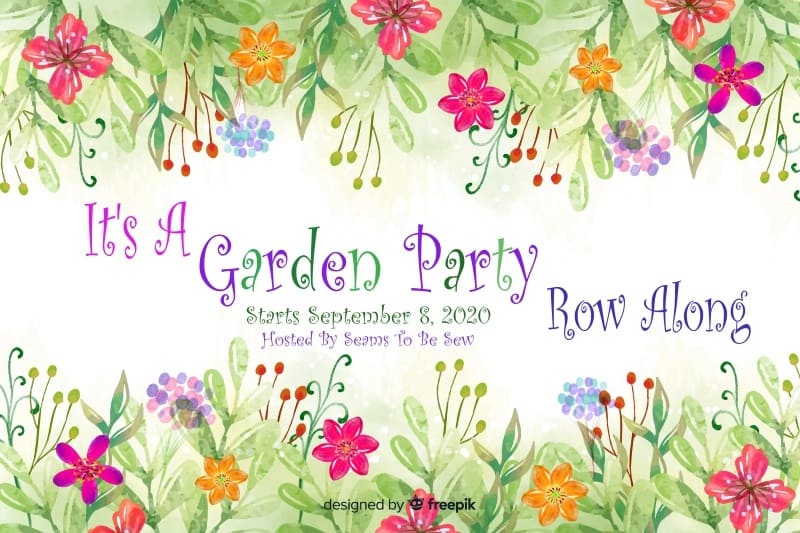 Hi Everybody! It's my turn to share my row for the Row Along! First I want to say THANK YOU! to Marian, at Seams to be Sew
She organizes this event every year and it's quite an undertaking. This is my first year participating. It's been a fun experience. There are so many talented designers in the row along…it's really worth checking out. Every year it as been a different theme. This year was It's a Garden Party. I was pretty excited about that theme because there are so many ideas you can use for that.
I kept it sweet & simple. Plant is my Row. You can DOWNLOAD IT HERE——>Plant row along by Charisma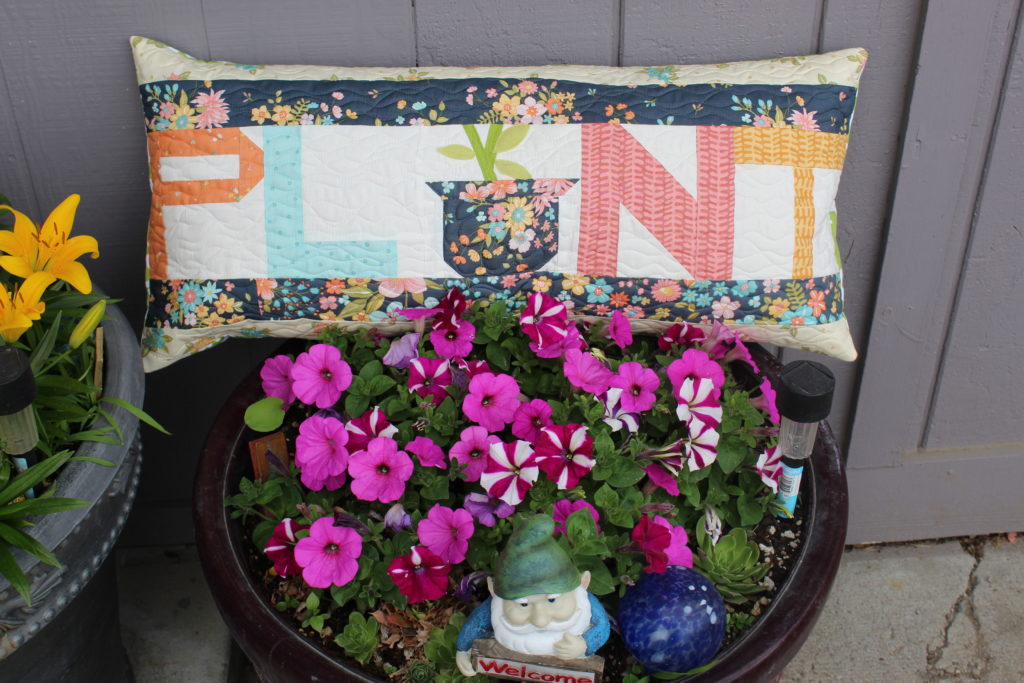 I turned my row into a bench pillow. I used a line by Maywood Studios called Sunlit Blooms.
When I designed my row I had many ideas swirling about what I should design. I love hand embroidery, modern patterns, gnomes, flowers, vines ect. But something that always comes up in my work is words, text, quotes, sayings, scriptures ect and the words Plant & Grow came to me and I just decided to keep it simple, sweet, and have fun.
The pattern for the row will be available for the next few weeks to download for the Row Along. But if you'd like the extended version that includes the instructions for the pillows and the extra directions for Grow:
You can find this pattern listed in my Etsy shop, HERE. It's available as a digital download or a pattern that can be shipped as well. Grow can also be made with the blocks placed vertically and its works out perfectly.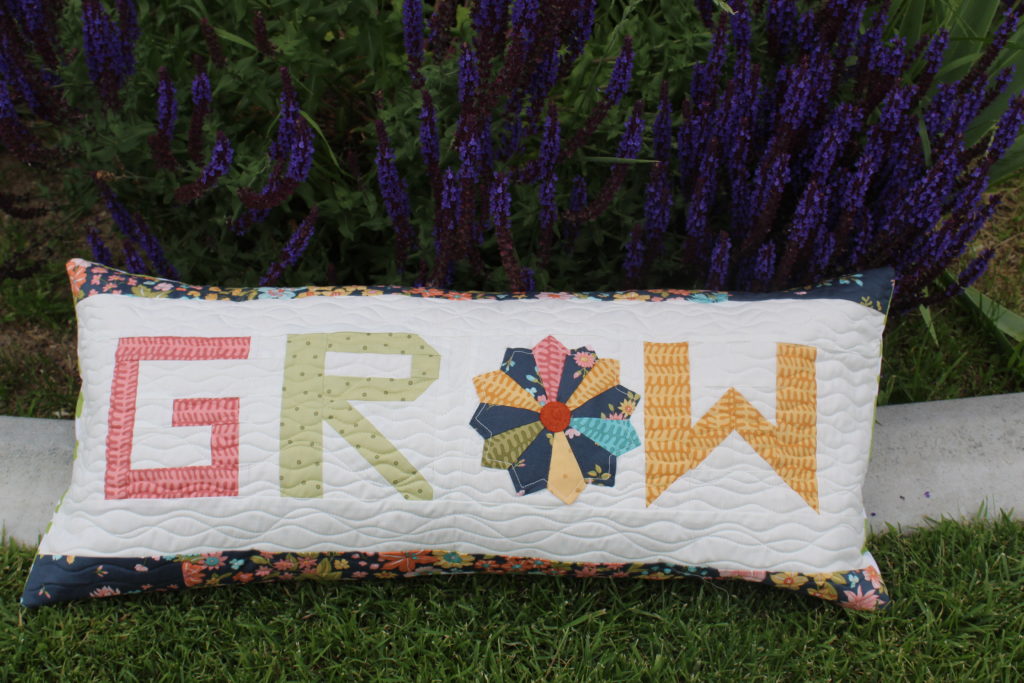 I am also a sponsor of this Row Along. YAhoo! So you have a chance to win 3 of my patterns:
Carousel, Love Actually and Starry Eyed. International winners will receive digital downloads. The winners in the USA can choose to have the patterns shipped or receive digital downloads.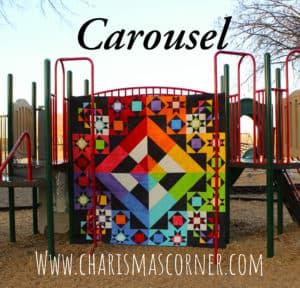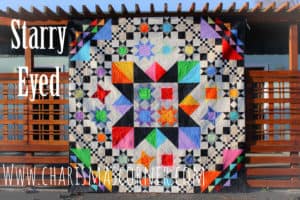 There are several prizes. Please read the rules and make sure you comment. :)
Do you EQ?
Electric Quilt is a sponsor of this row along. If you don't have EQ8 and you have thought about designing your own quilts now is the time to get the program. You can get a 20% discount with this code: GARDENPARTY20
I use EQ to design 90% of my quilts.
Seams to Be Sew Rules and Guidelines For Giveaways:
Rules and guidelines are also listed on the Rafflecopter window of each blog's giveaway entry on their featured days post. Please take the time to read them.
Giveaways offered by sponsors are assigned to the various bloggers/designers for their featured day.
There are no prior announcements on who is doing which sponsor except to the sponsor and blogger/designers themselves.
You'll have to visit the blog or the featured blog to enter the giveaways.
Some giveaways can also be entered at Seams To Be Sew. You must have commented at the blog of the designer/blogger's post to enter at Seams To Be Sew, Winners who win from entering at Seams To Be Sew will be checked for the comment. This does not mean that commenting at Seams To Be Sew will get you an entry, it doesn't.
When you enter a give away that asks you to answer the question asked on the entry form, you do need to fill in that box. No answer means your winning entry will be ignored and canceled.
You are only allowed to enter once at each of the featured day sites. Giveaways are different at each site, thus you can enter those giveaways.
I will start announcing winners on September 15, 2020, and finish announcing winners on October 15, 2020.
You must give a valid email address when you enter the giveaways, any email returned to me, loses the ability to win automatically.
You are given 3 days to answer the email, if you do not answer within 3 days a new winner will be drawn. Check those spam/junk mail folders, you may miss that winning email if you don't do so because there are no exceptions to this rule.
If you are notified that you are a winner, in all cases except for digital downloads and gift cards/certificates, you will need to provide your name, address, city, state, zip code, country, telephone number, and email address.
No purchase whatsoever is necessary.
You must be 18+ in order to win a gift.
You are responsible for claiming and paying any tax owed on the value of any gift that you win. Prizes valued at $500.00 should be claimed.
All winners are chosen at random.
All winners will be announced on the blogs via the Rafflecopter entry form and/or post by the blogger at the site where they won and here at Seams To Be Sew. All winners must allow for their first name and first initial of their last name to be announced on this blog.
Odds of Winning a prize are based on a total number of Rafflecopter entries during each week and in total for all giveaways.
This giveaway is void where prohibited by law.
Participating bloggers/designers may enter any of the giveaways.
The word giveaways in the rules and guidelines are also known as sweepstakes.
Here is a schedule for the Row Along:
Tuesday, September 8
Blue Heron Quilting
Carolyn Butterfield
Made By Marney
Pumpkin Patch BC
The Devoted Quilter
Thursday, September 10
Bobbin In Quilts
KISSed Quilts
Patchwork Breeze
Songbird Designs
Stitchin' at Home
Tuesday, September 15
Daughters of Dorinda
Elizabeth Coughlin Designs
Just Let Me Quilt
Lovingly Lissa
The Quilt Rambler
Thursday, September 17
Fabric Bash/Carpe Blogum
For the Love of Geese
Kathleen McMusing
Ms P Designs USA
QuilterChic
Tuesday, September 22
Heleen Pinkster Quilt Design
Patti's Patchwork
Quilt Schmilt
Scrapdash
Your Sewing Friend
Thursday, September 24
Charisma's Corner
Clever Chameleon
Dragonfly's Quilting Design Studio
Kathy's Kwilts and More
Mountain Meadow Designs
Tuesday, September 29
Cynthia's Creating Ark
Miss Loreen's Schoolhouse
Moose Stash Quilting
Tuning My Heart Quilts
Cheryl LaPlante
Thursday, October 1
Barbara Dieges
Linda B Creative
Orange Blossom Quilt Design Studio
Ursa Minor
Sunflower Stitcheries and Quilting
Tuesday, October 6
Bumbleberry Stitches
Charlie's Daughter
Seams To Be Sew
The Quilting Room with Mel
Words & Stitches
Thursday, October 8
Duck Creek Mountain Quilting
Lynn's Beauty
Quilt Art
Renee's Quilting Addiction
Sew Incredibly Crazy
Tuesday, October 13
Show and Tell Day