I'm Going to ALASKA!! Cruising! 2024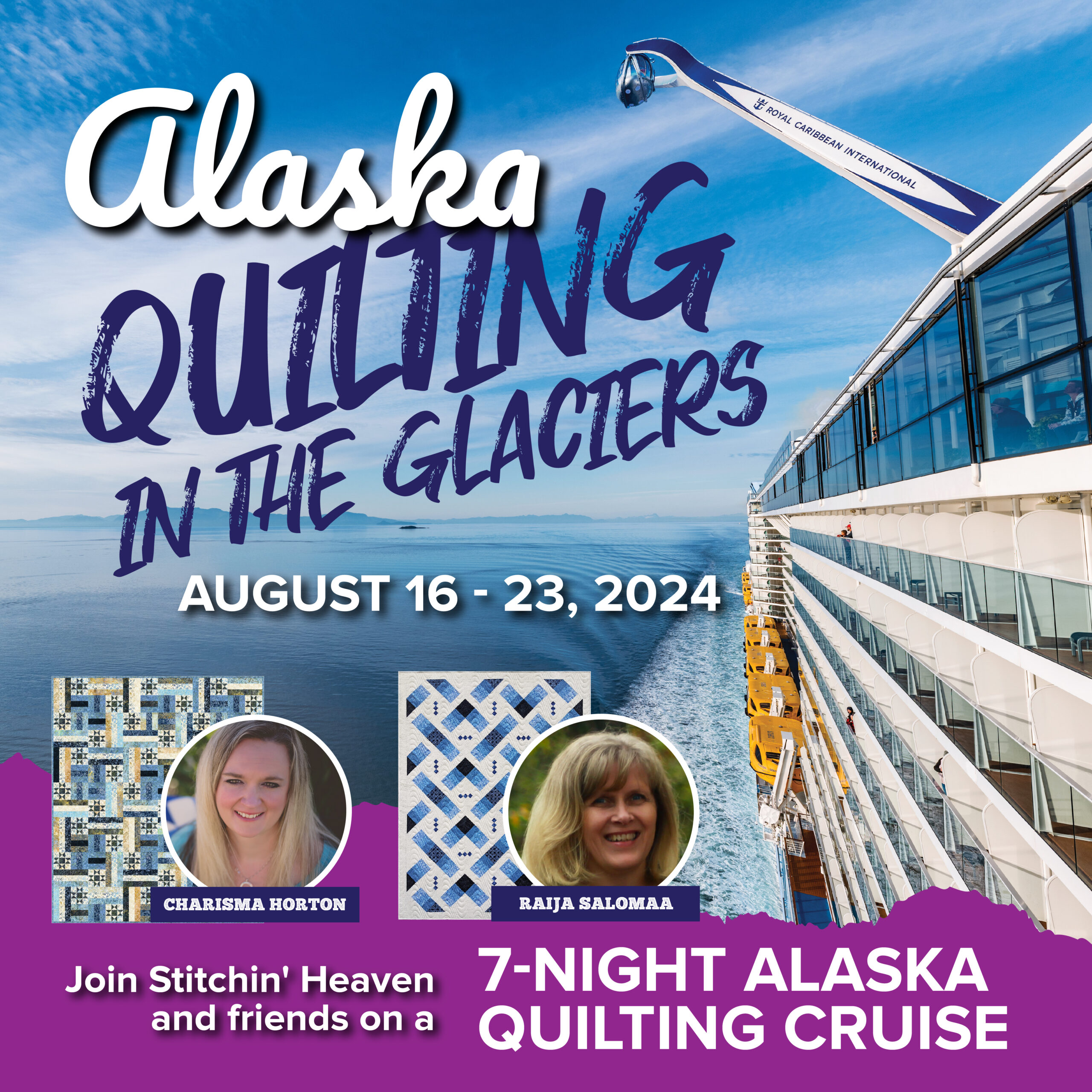 Hi Everybody!
I wanted to share the great news that I am going on a cruise! to Alaska with an awesome company!
STITCHIN HEAVEN!!!
I cannot tell you how exciting this is!
This link has all of the details of the trip along with registration: CRUISE LINK
A few details is that we will be cruising for 7 days August 16-23 2024. The itinerary is listed on the link. It's a Royal Caribbean Cruise :)
You can register as a non quilter for a 250$ discount and still be a part of the group. You just won't be sewing ect.
When/if you register please tell them that I sent you. I would love to have more opportunities to work with Stitchin Heaven.
I just want to share a little story about this here.
I know many of you have been following me for years and years. I have shared my story.
I had a horrible childhood and I grew up in Alaska. I would spend some time on the docks catching fish, avoiding home and wishing for any other life. I remember one time by brother and I were on the dock catching star fish. We were seeing who could catch the one with the most legs. We noticed a cruise ship come in and we asked what they were doing there. We were told that people from all over the world come to see Alaska. We looked at each other and wondered why. LOL! Alaska didn't seem especially special to us.
Then we got used to seeing them and the "rich-fancy" people would walk off the ship and the whole town would be busy catering to the shoppers or tourists. We were filthy, hungry and wishing that our lives were different. I never thought it was even a possibility that I could ever be on a cruise ship. It didn't seem that life could open up for me.
Fast forward…Stitchin Heaven asked me to teach on a cruise and I said yes. (I was asked by a company a few years ago and that Caribbean cruise didn't work out..I feel so much more confident in this company.)  Then I get the notice that my assignment is going to be to Alaska.
I cried.
Like the ugly cry. That type of cry.
I am not one of those people "rich-fancy" people. But God is using my gifts and talents to take me back to Alaska in a full circle moment to show me that it is possible to be "one of those people."  I get to see different parts of Alaska and I get to take my husband on a beautiful vacation. I feel so blessed.
I will be 47 years old when I get to go back for this moment. It's never too late for this type of thing…right?
I promise never to take these moments lightly. I know how special all of this is. :)
Be Blessed!
Charisma