Hope For Tomorrow Blog Hop
Hi Everybody!
I have joined in the Hope For Tomorrow Blog Hop. My friend Sarah has decided to host this blog hop because she designed a quilt called Hope for Tomorrow. 2020 has been quite a year that has affected all of us in different ways.
Sarah is hosting a Quilt Along in January for her quilt if you'd like to join along. You can purchase the pattern in her shop or kits from Christa Quilts.
If you'd like to follow along on the blog hop here is the list:
The Quilted Diary

December 1- Sarah Marcina (The Quilted Diary)
December 2 – Charisma Horton (Charisma's Corner)
December 3 – Jen Frost (Faith & Fabric)
December 4 – Terri Vanden Bosch (Lizard Creek Quilting)
December 5 – Tammy Silvers (Tamarinis)
December 7 – Carolyn Burgess (Applique Quilts and More)
December 8 – Jo Westfoot (The Crafty Nomad)
December 9 – Lisa Ruble (Love to Color My World)
December 11- Laura Strickland (Orange Blossom Quilt)
December 15- Kris Driessen (Phoebe Moon Designs)
December 17- Teresa Weaver (Your Sewing News)
December 18- Kate Colleran (Dreaming in Color)
December 21- Alyce Blyth (Blossom Heart Quilts)
December 22- Jen Frost (Faith & Fabric)
December 24- Sarah Marcina (The Quilted Diary)
December 26- Becca Fenstermaker (Pretty Piney Quilts)
December 30- Kathryn LeBlanc (Dragonfly's Quilting and Design Studio)
December 31- Sarah Marcina (The Quilted Diary)
Sarah asked us to share a meaningful quilt on this hop. I decided to share my Abide quilt once again.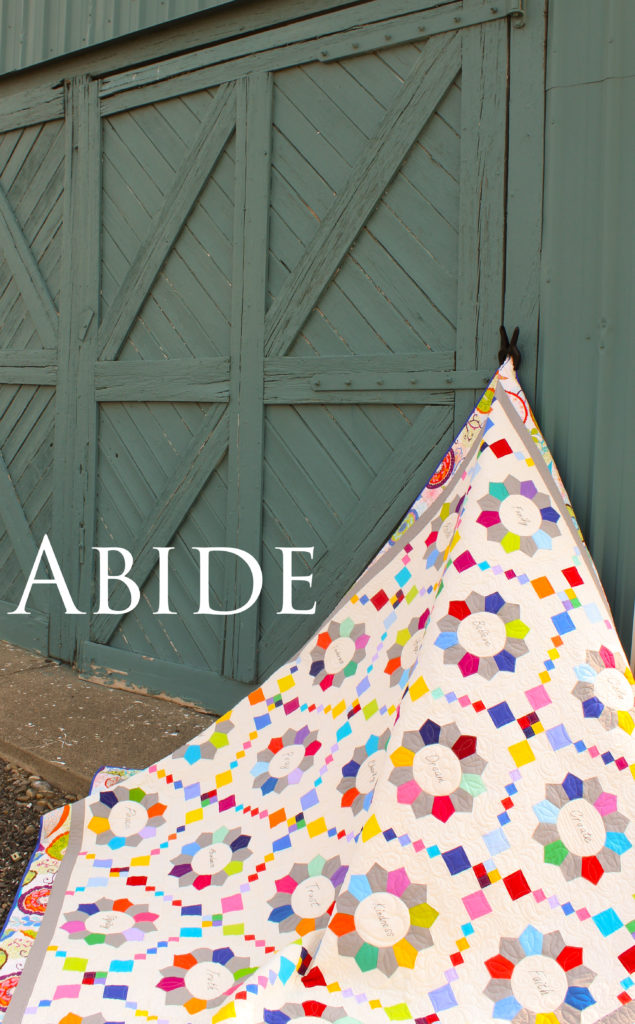 I created Abide this year as a way to focus on words that bring me comfort. As I stitched all of the words in the center of my dresdens I made sure to focus on those words, what they mean, how they make me feel and how I want that to distract me from other things.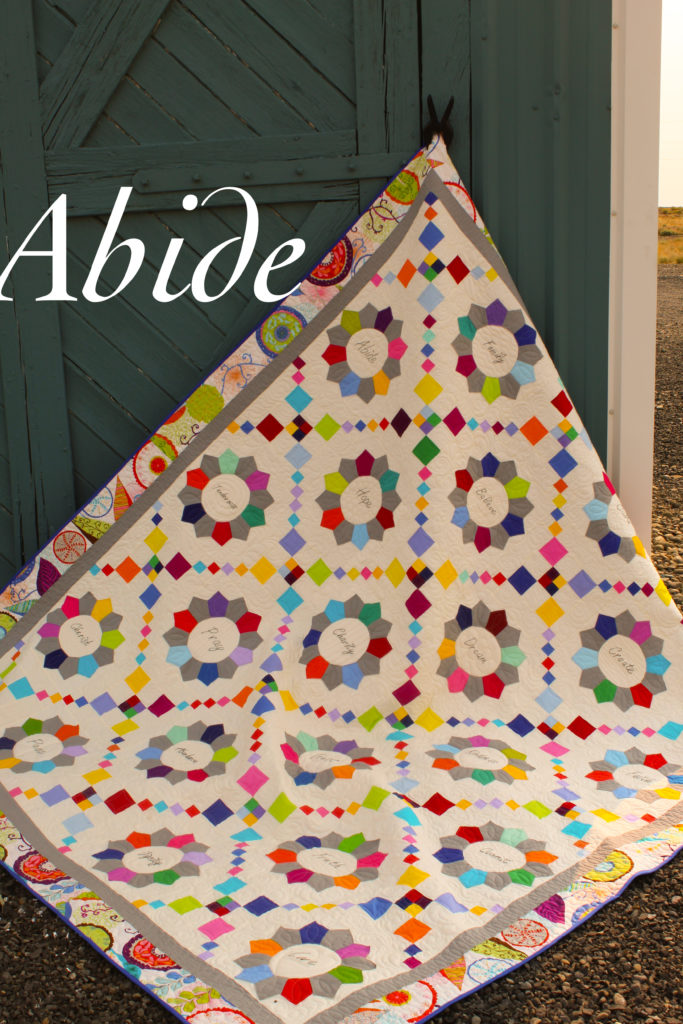 I used scraps to complete my quilts. But I made sure to use gray in between all of the colorful plates because I want to be reminded that even with as many gray days that we have had, the colorful ones outshine the bad ones.
We need to maintain Hope For tomorrow….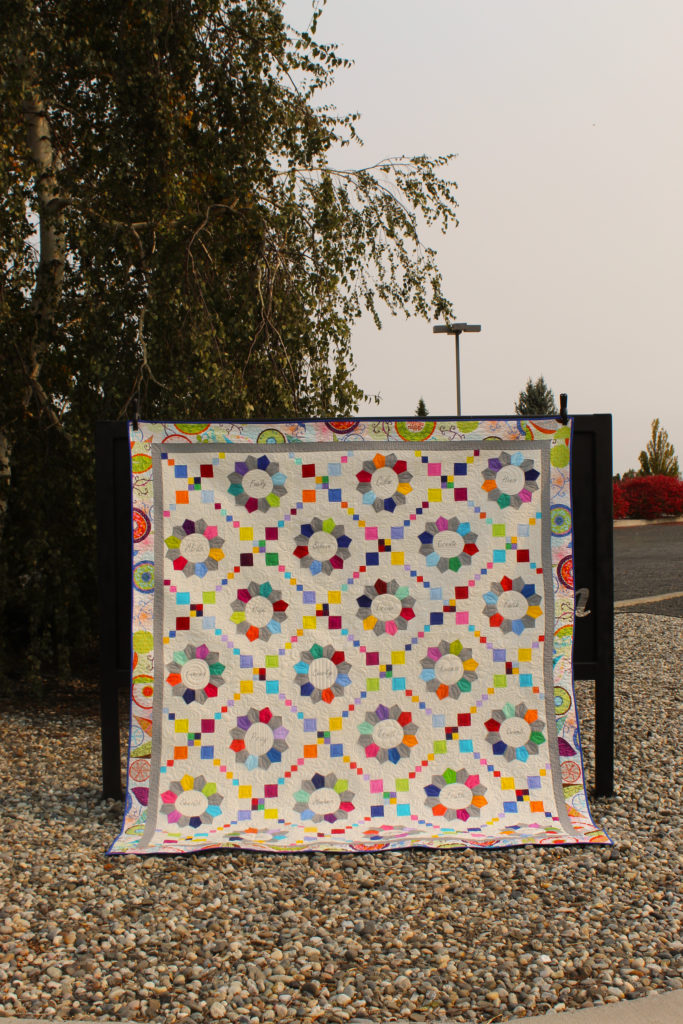 If you are interested in this pattern called Abide you can visit my ETSY shop here. 
I think this is a great pattern to make your own. Choose words that are meaningful to you, embellish with buttons, lace, jewels ect…no rules. No limits.
This has been a terrible year for many of us. We have been hit with so many things….but we have to keep going. We have to keep having Hope for Tomorrow.
xoxox
Charisma