I am so excited to share that I will be on the Holiday House Hop this year! I am joining with 6 friends and we are celebrating the holiday in August and September. It's a great way to get new patterns, meet new designers and start on our Holiday projects early. :)
Who wants to be binding on Christmas Eve? ( I have done that more than once)
If you look at the cute banner above you will see all of the FABULOUS designers on our hop!
I am addicted to Holiday patterns. Holiday fabrics and recipes. Who isn't? Seriously?
This first week is all about my friend, Laura at Slice of Pi Quilts.
She will be sharing a fabulous Andes cookie recipe and her holiday quilts. If you could go there and share some love…I would appreciate it.
We are talking about the holiday and all of that but you may recognize Laura's popular pattern–> Exploding Heart.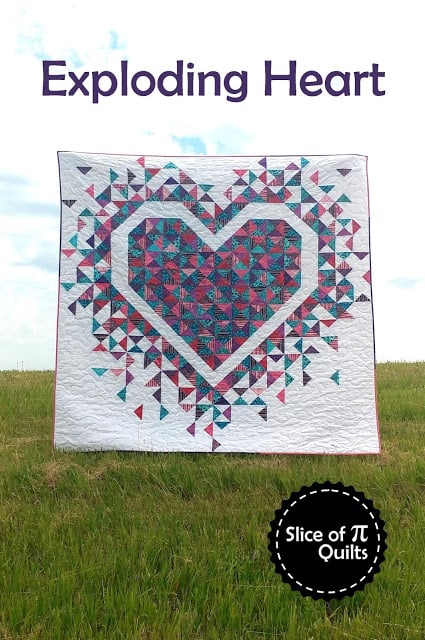 She's got skills so you will WANT To check out her other patterns.
I hope you all have a wonderful experience on our Holiday House Hop and here is a sneak peak of the other Designers on the hop:
August 12th- Anne Boundy – Said With Love
August 19th- ME!!
August 26TH- Jen Frost at Faith & Fabric
September 2- Raylee Bielenberg- Sunflower Stitcheries
September 9th- Tammy Silvers – Tamarinis
September 16th- Laura Strickland – Orange Blossom Quilts.
September 23rd – We will do a round up post….:)
I cant wait to see all of the designs along the hop!
Blessings,
Charisma