Welcome to June! Are we in full garden mode? My iris's are now done with their show and harvest has started ….Cherries are fresh. YEP! It's June. One of the perks of living in Central WA are cherries. I know most people love bing cherries….but I prefer the Rainier Cherries. Those are my faves. So thick and fleshy. I am a big fan of the fruit. We live in such a rich area full of good food. That is a blessing.
The name of the quilt that Rob is modeling with is called Gnome Garden Party.
The folklore of gnomes have caught me. I am Scandinavian and these guys are just a part of the story. They typically aren't the fun joyful guys in the way we depict them. But I like them better this way. LOL
I have decided for the month of June I will offer all of my Gnome patterns at 20% off.
There are many. No coupon necessary.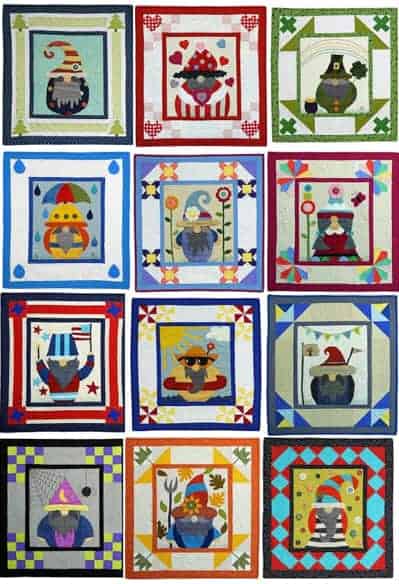 These are a few different options. Pillow, Christmas. There are even more in my ETSY shop.
I hope June is a great start to your summer and that you find your gardens fruitful.
Charisma