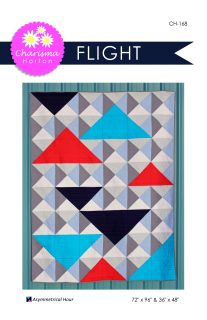 Flight is one of the patterns from my Asymmetrical Hour series. This series has been really fun. I never thought when I was designing….That I would design a whole "series." It started with one and then snowballed into a series.
I made all of these quilts with American Made Brand Solids. I keep a bolt of most of that line in my studio. I love American companies and I want to support them.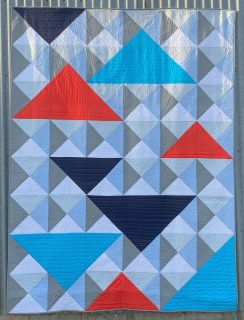 I took this quilt out several times to get pictures. I actually can't even tell you how many…4 or 5. I live in a small town and we have a teeny-tiny little airport. Decades ago this town was a military base. But that left a long time ago leaving the remains..but they kept a small airport and a hanger. Every now and again we have planes here. Some old planes. small private planes ect. I thought it would be really cool to try to get pictures with one of those planes….but I couldn't find a good spot to get a photo and I don't want to trespass and get into trouble. But maybe some day I will be able to get a good picture. I have been driving around with quilts in my car .."Just in case" a photo op pops up. NO kidding. LOL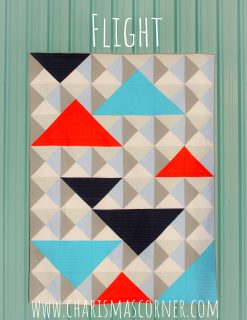 This weekend is Quilt Market in Houston. I am not there but several of my quilts are. YAY! One long flight and I could have been there…but I am seriously considering the trip next year. :)
All of my patterns are listed in my ETSY Shop: HERE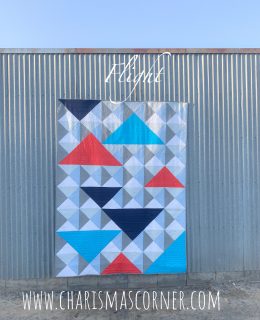 I hope you all have a wonderful Saturday!
xoxox
Charisma