It's month 6 of FABULOUS!! I didn't realize that the first Wednesday of the month was last week on the first. oooops! I am officially back to work this week. We are still unpacking and remodeling our new home and I took some time off. It's been chaotic and it still is….but at least I have a kitchen and somewhat of a livingroom.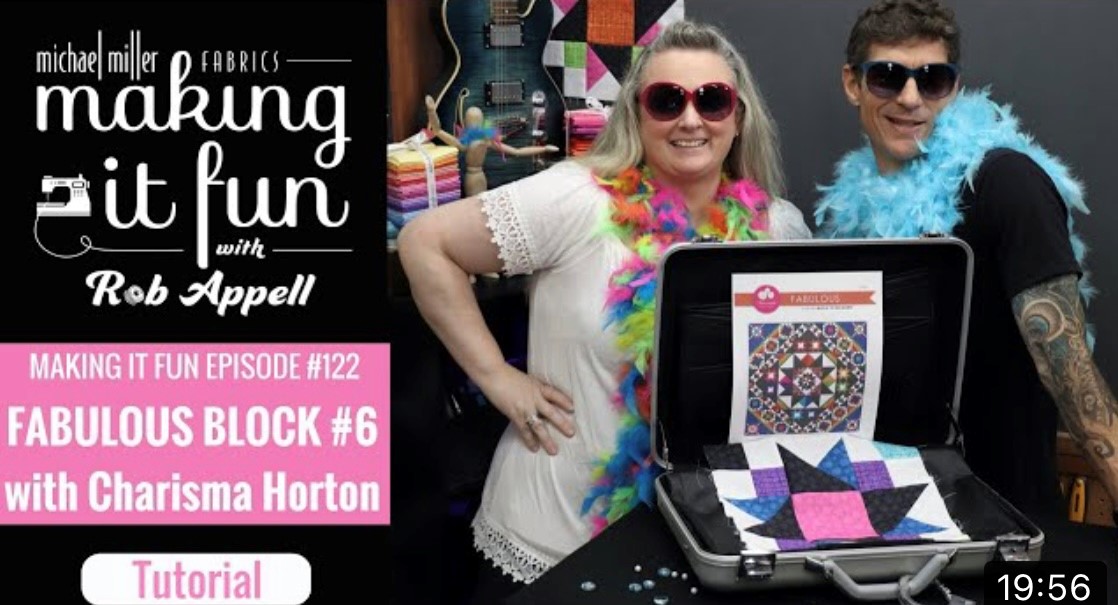 I am loving the progress that I see on social media. You all are doing an AMAZING job!!
You can find the tutorial, HERE.
If you'd like the pattern you can find that, HERE. 
There is a digital pdf pattern, a shipped version or a kit. There are categories for each one. :)
It is never too late to start. The videos are staying up for everyone. The great thing is that the fabrics are basics that Michael Miller offers all the time. You can always get the fabrics.
If you'd like to join the FB group to sew along you can find that HERE. 
I hope you all have a FABULOUS week!
xoxox
Charisma