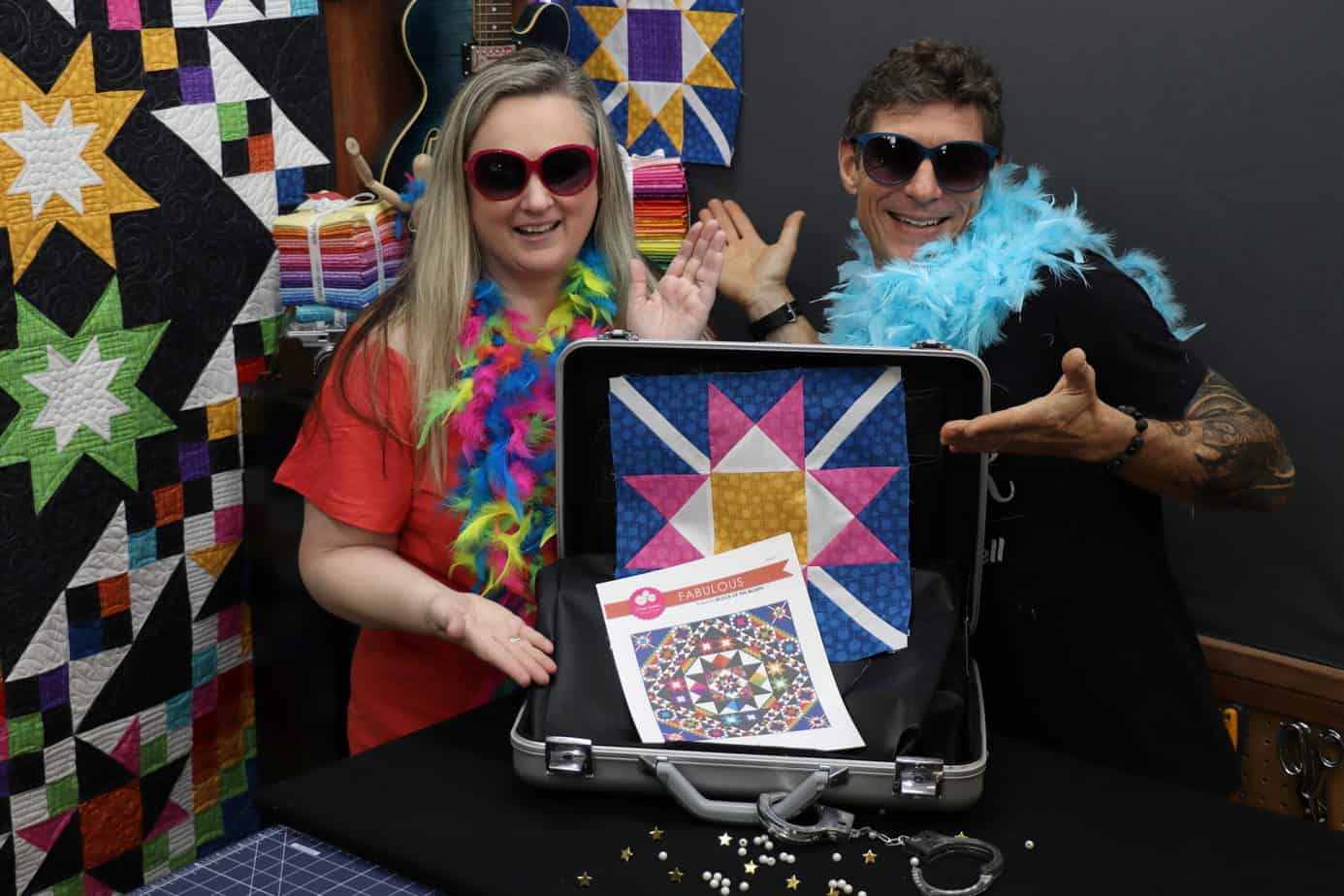 Hi Everybody!
It's month 3 of FABULOUS!!
I am so excited every month to share this quilt with you. It was such a great time filming with my friend Rob Appell. He's such a fun guy and his energy is contagious.
You can find the video for this month, HERE. 
I have been seeing several FABULOUS quilts pop up and I am filled with such joy that people were so inspired to make my design. As a pattern designer it really touches my soul when I know that others like my work so much that they want to make the design. I love the variations as well. Many times we just need a jumping off point to make something our own. I love seeing those as well.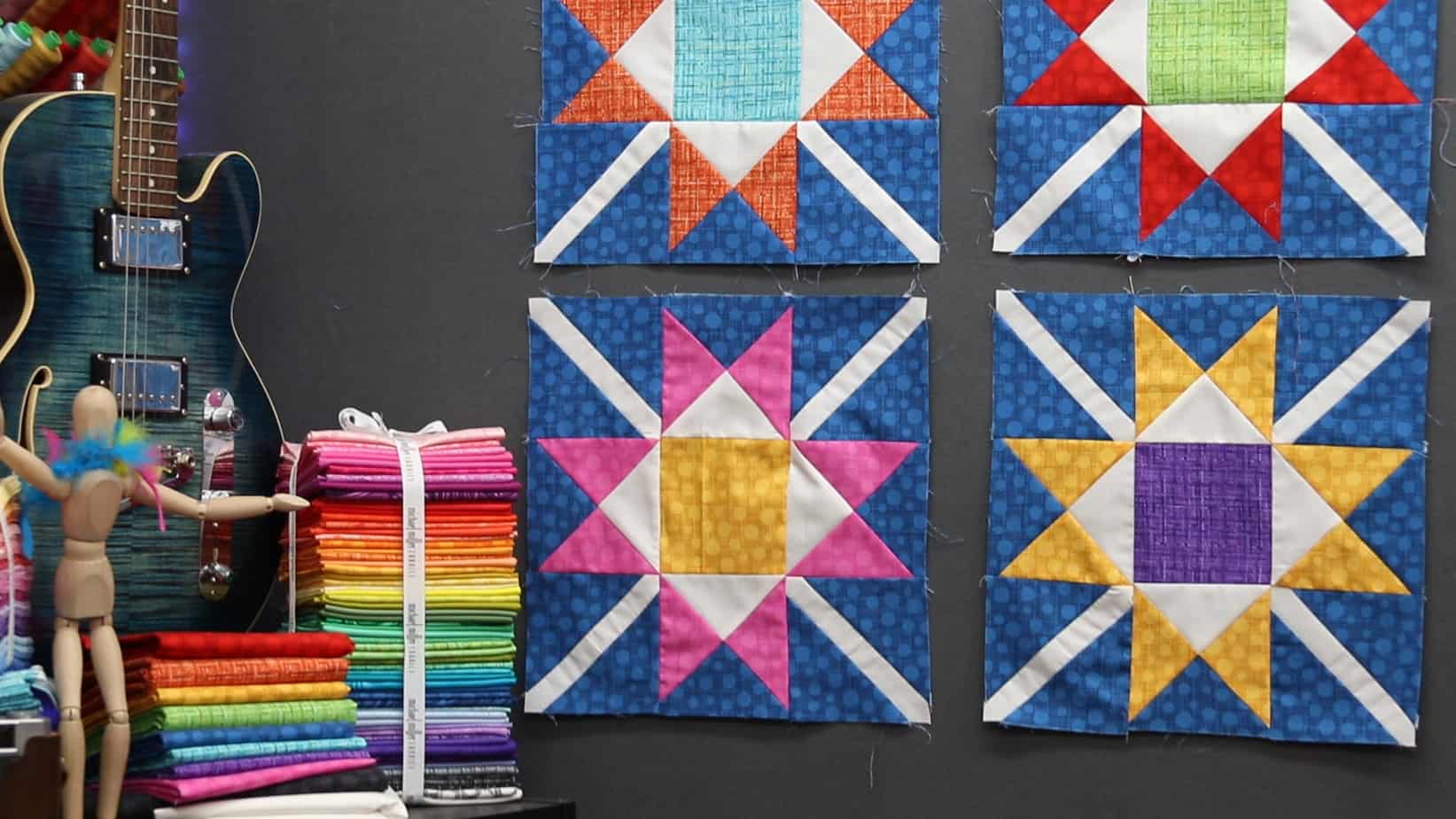 Mike is such a great guy! Presenting this month's block. His feather boa and all!
The second round of yardage is supposed to arrive any day. As soon as my yardage arrives, I will be sending out all of the pre-ordered kits. It is also driving me crazy that we aren't getting the fabric on time. I just want to extend my apologies to all of you who are waiting.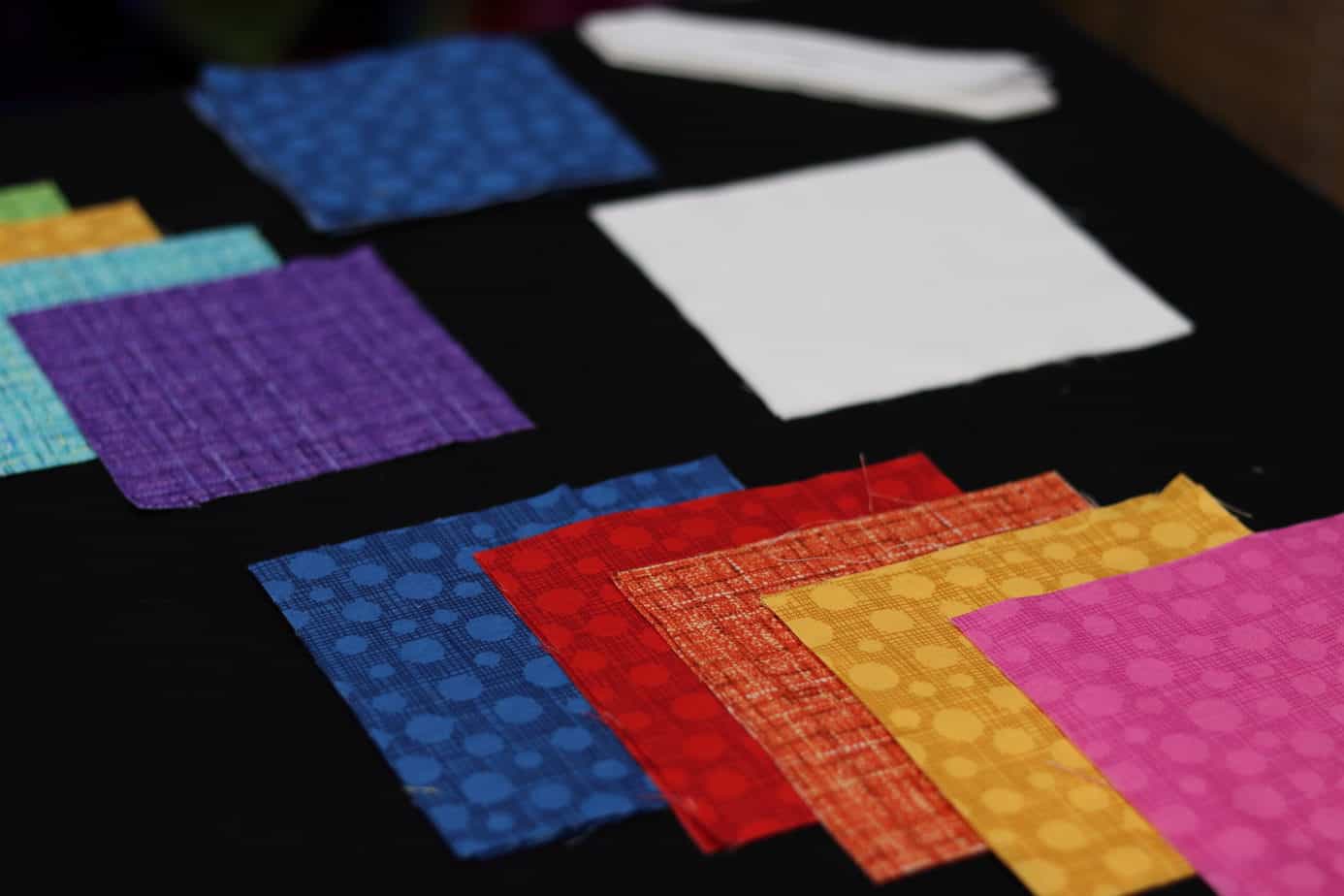 I also just want to remind everyone that there was a mistake in the original pattern and kitting. We are able to make all of the original kits work. We just need to make some adjustments to the cutting of your black fabric. PLEASE VISIT THIS LINK. 
If you would like to join my FB group and share your progress photos please join HERE. 
If you would like to purchase the pattern or *Pre-Order* the kit you can find that HERE. 
I sell digital downloads, shipped patterns and also kits.
I hope you all have a FABULOUS day! I am beyond excited to share this time with you and see your lovely creations.
xoxox
Charisma