Hi Everybody, As you all know I submit regularly to magazines…and I just so happen to have a few extra copies of an upcoming issue  McCall's Quilting September/October 2020. This should be on the shelves soon.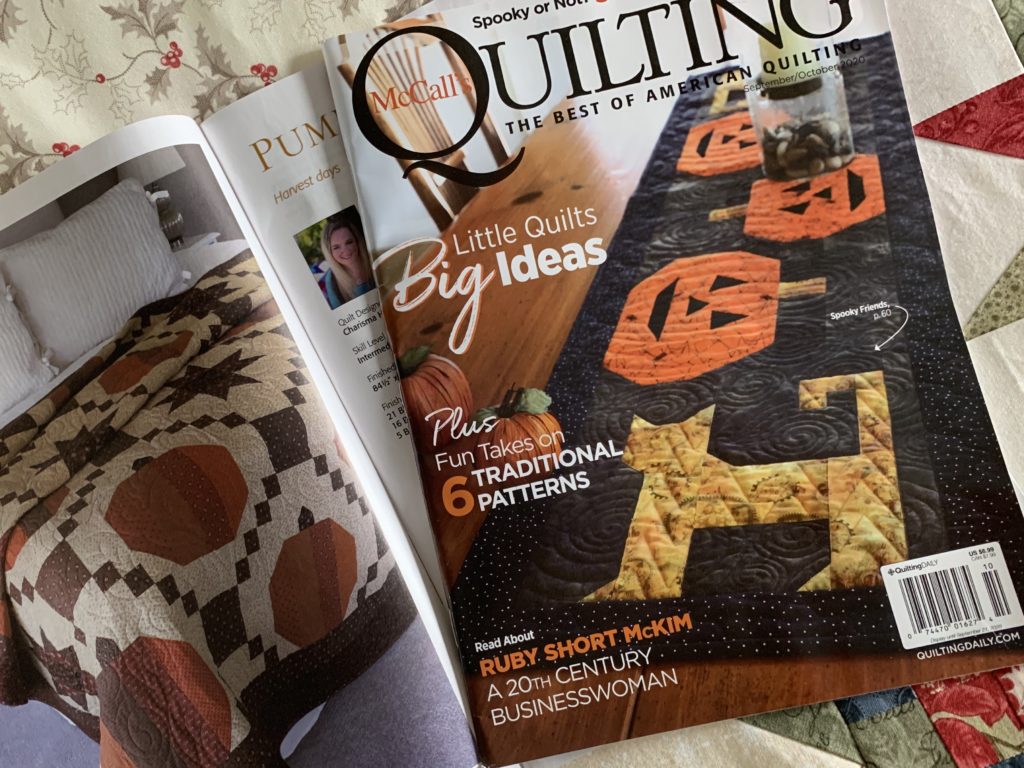 So I thought I would do a drawing for these few extra copies.
This particular issue features my quilt called "Pumpkin Spice Bread"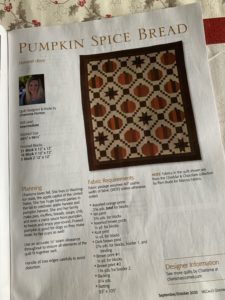 Here is the deal….I love FALL! If there is an apple and cinnamon involved….I am there. We live in Apple country…so we eat apple crisp, pie, bread, sauce and I LOVE me and apple dumpling. YUMMY!
Apple Harvest happens at the same time as pumpkin festivals  and harvest. Every year we took our kids to a a loop of farms and enjoyed the fall harvest with hay rides, corn mazes, pumpkin doughnuts, kettle corn, and pumpkin chunkin…..there's a whole scrapbook of memories associated with the Pumpkin festival. So each kid would pick out pumkins to carve…and I always bought a  few extra to make pasta sauce, pumpkin pies, bread, chili and we also use cooked pumpkin for our dogs. It's good for their tummy. I love me some squash soup. There is typically always some kind of squash in my kitchen all year long because I do love it.
So I will draw a few winners next Saturday and I will ship one of these magazines out to 2 winners!
In order to win you have a few options..just choose one of these:
Share your favorite fall recipe in the comments.
Follow me on IG and just leave a comment on one of my photos that says *Pumpkin Spice* and I will add your name to the raffle.
I will announce the winners and ship them out on Monday.
In the mean time I will have to light my Pumpkin Spice candle and dream for cooler days and fall harvest. My favorite.
Blessings!
Charisma