I think you all know how I feel about Downton Abbey, right?
Oh I am so in love. I love Mr. Bates….and well just abut everyone n the show except the "villainas" Who I really dislike!
Well I had planned on making a DA quilt. I already started collecting fabrics…I even bought a T-shirt to use. ( I know right?) I also bought a pattern of Union Jack flags …to make one as more of a tribute to my love of DA. SO I am going to toss around some things. BUT Andover fabrics has made it so easy for us……they have designed DA fabrics! YES!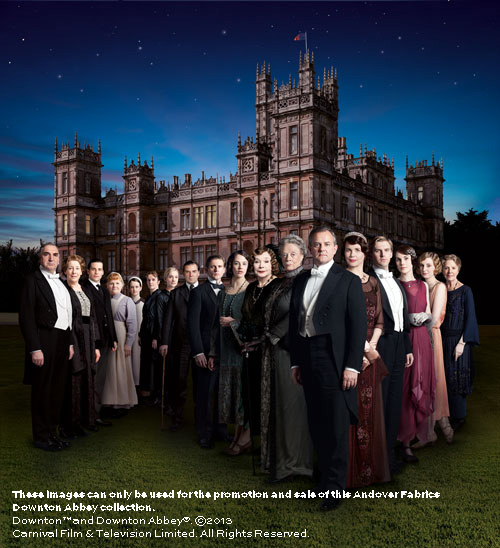 I am in LOVE!
So I found two different blogs that feature the fabrics. This first one tells you which fabrics are inspired by each character…but you have to go in and look at each link: HERE
Or if you don't really care … you just want to see all the fabrics….you can go HERE
GAH! Exciting right?>?
My local quilt shop ordered them..I am not sure which ones…or all of them…but no matter what I am getting all of them. :)
Oh and just to let you all know..I have about 10 quilts that I have pictures of…I know! Yikes. I was kind of holding out for nice weather so I could take better pics. But it is still raining here believe it or not ( so weird) and I need to get them posted..some of them have been picked up already. :)
So I will be back in a few hours. I just had to share my love of DA once again.  For those of you who have not seen it….you should! I would say it gets really good about the 3rd episode of the first season. So if you watch the first two hours and you aren't feeling it…don't give up. It gets ya!