Diary of a Patriot –Clue 5 and Embroidery blocks 8&9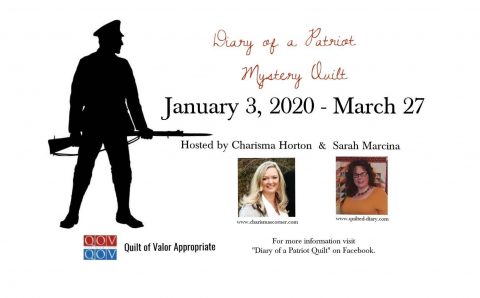 Hi Everybody! Are you all ready for the next installment of Diary of a Patriot?
This post will include Clue 5 for the piecing and the last 2 blocks of embroidery.
I am so excited. The FB group is still active with pictures and progress. I can't wait to see all of the quilts coming together as we are so near to the end. I know these quilts will bless many.
Blessings to all of you!
Charisma