Hi Everybody!
As a pattern designer and a future book author ( yes…) I wanted to be a part of a blog hop to share a new book coming out by C&T Publishing called Diamond Star Quilts by Barbara Cline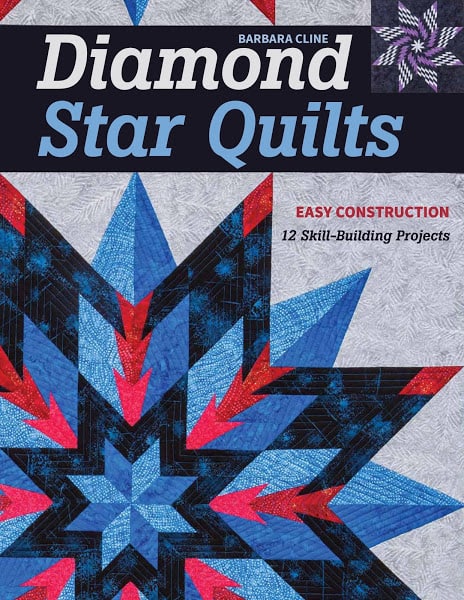 A little bio on Barbara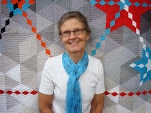 I took this information from her site, HERE. 
I went through the book and I was amazed at how the piecing techniques were taught. I think many of you know that I am a prolific quilter. I make between 100-200 quilts in a typical year. Do you know that I have never made a Lonestar or any of that type of quilt before? I have quilted dozens. Hand pieced versions, quiltsmart versions, rotary and paper pieced.
Can you believe that this quilt is strip pieced? It is.
AMAZING!! Right ?
All of the quilts are wall hanging size. That also makes it seem like it's more achievable.
What I really appreciated in the instructions along with the easy piecing techniques was also the pressing and matching the center points. There are diagrams that show how to line them up properly and where the dog ears should be ( so you can clip them off ). Sometimes it's those little things that make us successful.
All of the instructions are approachable, easy construction methods. It's all rotary cutting and strip piecing and some templates.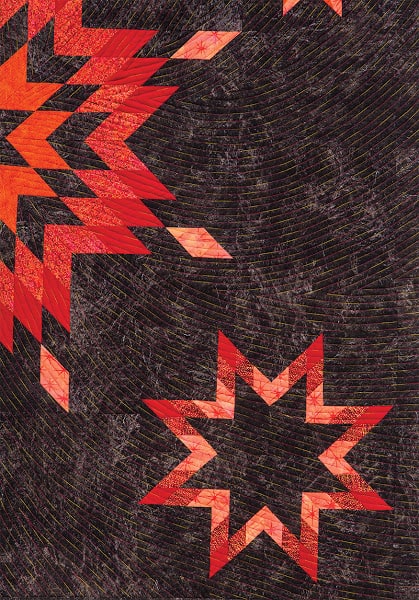 You know as a longarm quilter— I have to mention the quilting. Majority of the quilting looks like it was done on a domestic machine, and there were a variety of designs used. All of them approachable. All of the designs created great texture and complimented the quilts. There was a drawing/diagram shared for at least one of the quilting designs in the book. That's really a nice thing for people. I get requests from customers sometimes that want the exact design they see if a book or pattern. Sometimes it's difficult to see what it is or try to figure it out from a picture. I like it when they share the designs or at least take high resolution photos so we can see the quilting. They did that in this book.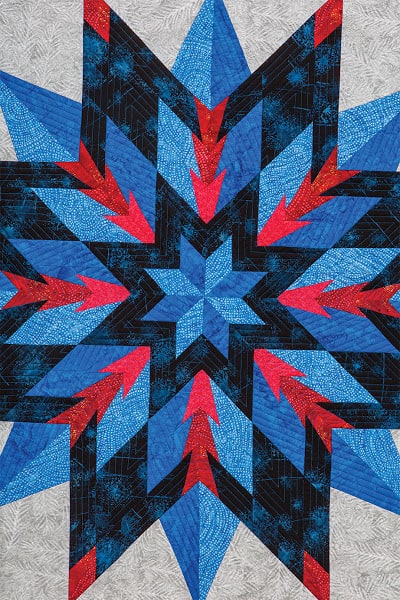 If you'd like to Read some of the other reviews, or check out Barbara's other books you can visit her
site here. 
The other reviews for the book are listed here:
I hope you enjoyed seeing something different on my site. I am always looking at new things to bring you all. :)
Be Blessed
Charisma