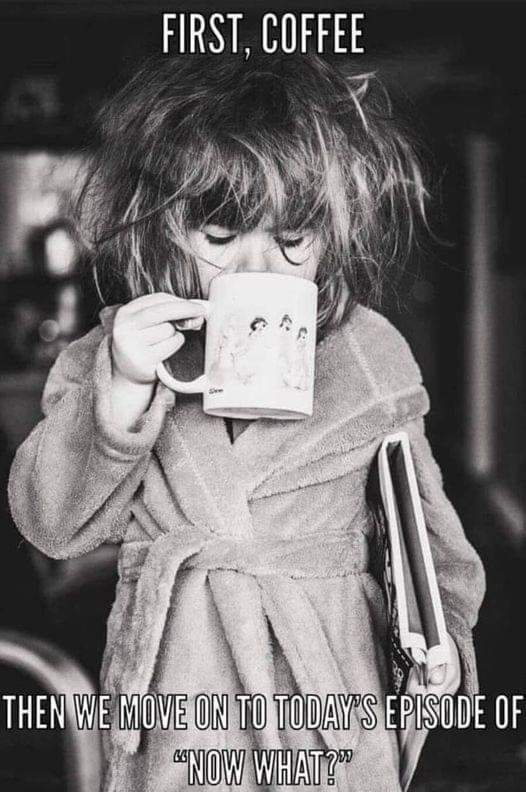 I saw this meme on FB and thought…..this. This is my life and I am not an avid coffee drinker….but maybe I should start. I drink coffee a few times a week. LOL!
Well after moving to Deer Park I have discovered what winter is ….again.
We have already gotten several feet of snow: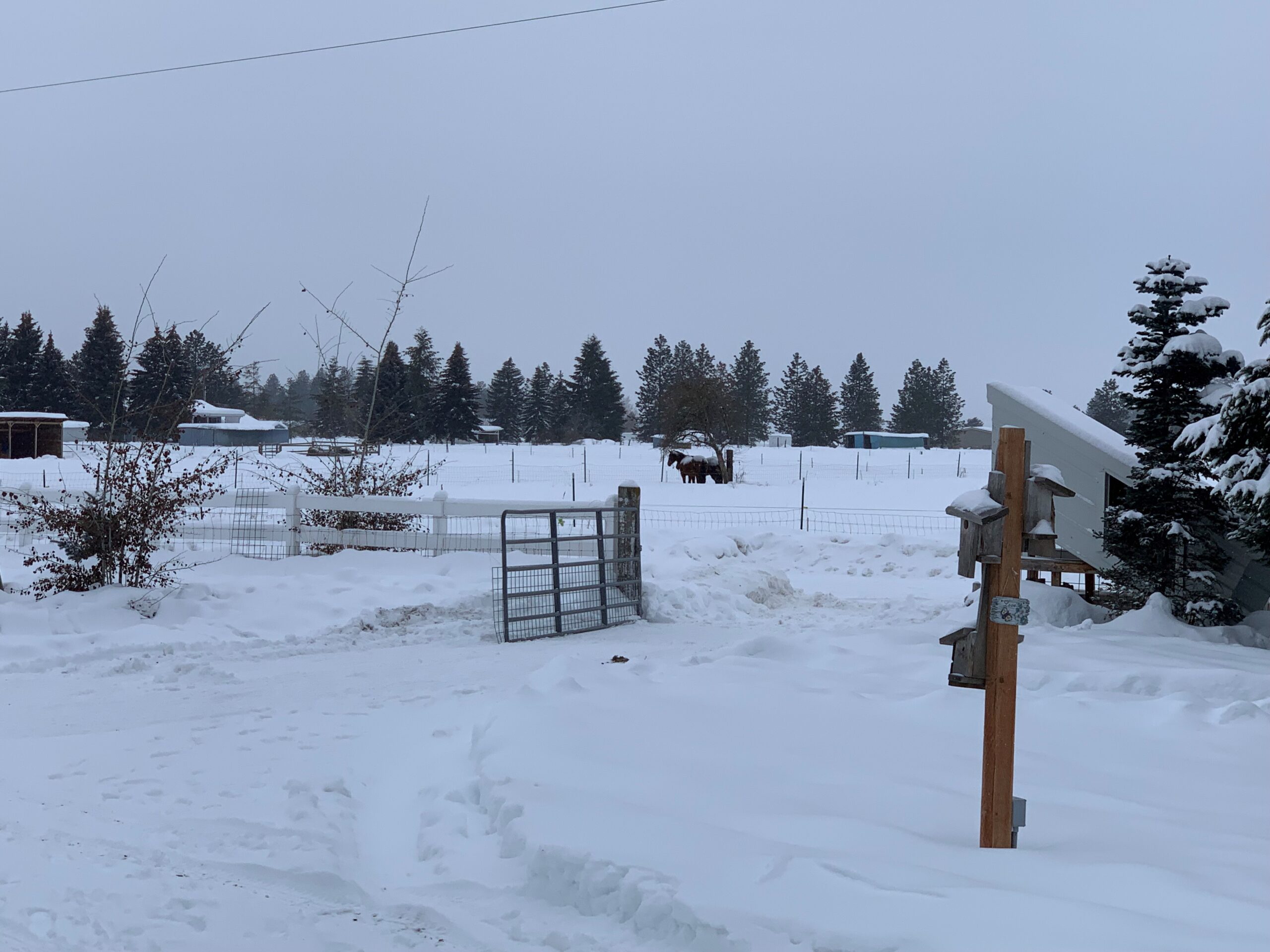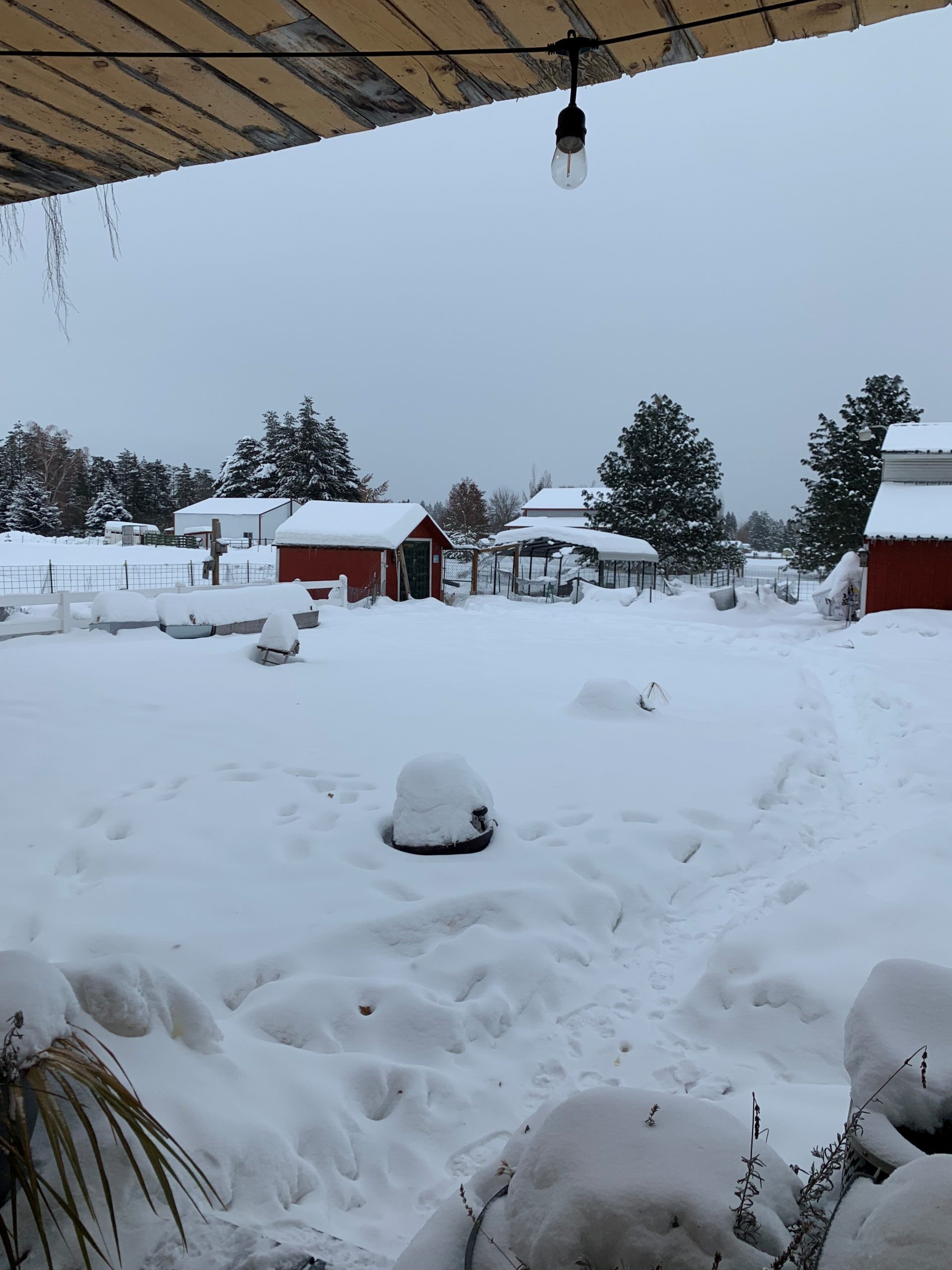 Which honestly doesn't bother me a ton. I don't like driving in it. I don't particularly like shoveling…and it's worrying me about the roofs. I am seeing all sorts of things happening in the local groups. Nightmarish things. I am thankful I am not experiencing that. But It's pretty. I don't mind the cold so much. I just wonder what Rob and I did with all of our spare time when we weren't dealing with snow. I feel like we have had pretty easy winter living for the last 20 years.
We bought a plow. But within a month of all this snow Rob wrecked our good car (I told him 2 days before he wrecked it that I won't be shocked when I get the call that he wrecked our car because he wasn't slowing down for the conditions). Our suburban lost it's transmission a few weeks after moving here and we didn't get it in to be fixed right away. I dropped it off 2 weeks ago. While he was plowing on Saturday because of course, we were getting snowed on AGAIN….the axel busted on the truck. Everything closes early on Christmas eve…so we are stuck. A neighbor came and pulled him out of the snow bank in our yard. thankfully.  Then we went to go get a part for the plumbing on our bathroom and finds out the bug won't start. We started with 4 cars and now we have none. How does that happen? We are cursed. Rob has been working in the ice and snow for a few days trying to diagnose and fix cars. The good news is that this is the last winter that he will have to do that. We put a deposit on a shop for him a few weeks ago because there is just no way he can go through this again. It's going to be built across the "Street" from my Quilt Barn. So we can see each other as we work.
Thursday night I had come up with the great plan (maybe it was Wednesday?)  of ripping apart my bathroom. The main floor of the house was pretty much all redone before we moved in except for the bathroom. We did the upper floor except for the upper bathroom (that is going to require major demo). The last owners didn't fix up this bathroom because they had a master plan of taking out the back wall of the bathroom and creating a bigger bathroom/mudroom. This bathroom only has a toilet and sink. They added a mudroom off the back of the house that needs to be finished. Rob has to add the insulation and siding and then we can finish the inside.  I decided I would rather keep the main bathroom the same. When we finish the mudroom it can be it's own room. I would like to put a nice big sink in there and maybe a toilet (if that's affordable and possible) we haven't done much planning on that part of the house yet. We will figure it out when we get to it. But it has an entrance to the backyard. It would be great to have a place to wash veggies during the harvest. Or use as a pet nursing station and bath if we need that. I have been using my house and I would rather not use that if I don't have to0:)
This was the listing photo of the bathroom: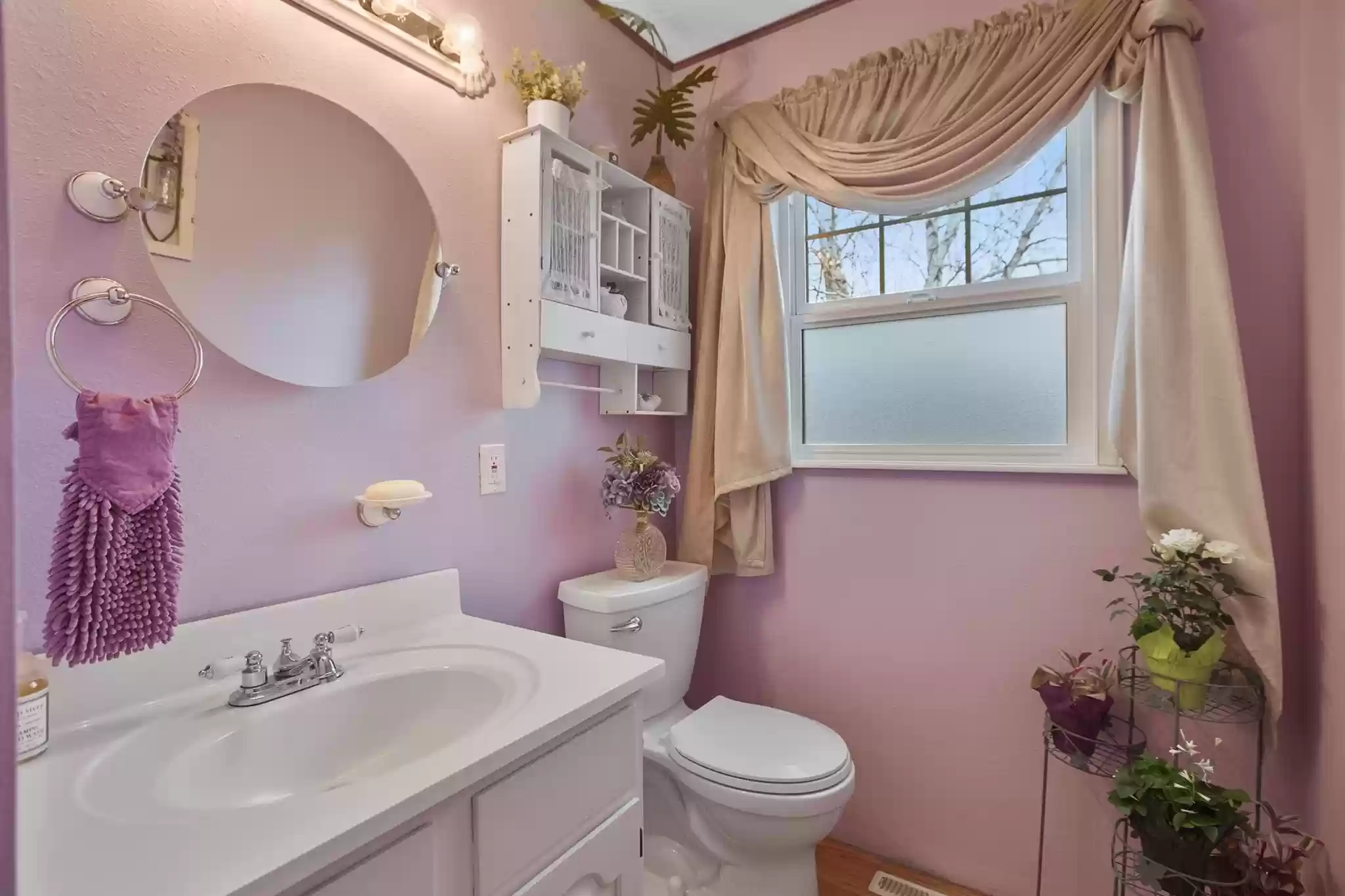 If you look close you can see that there is no trim around the floors. Or the doors. It looks pink in the photo but it's actually purple.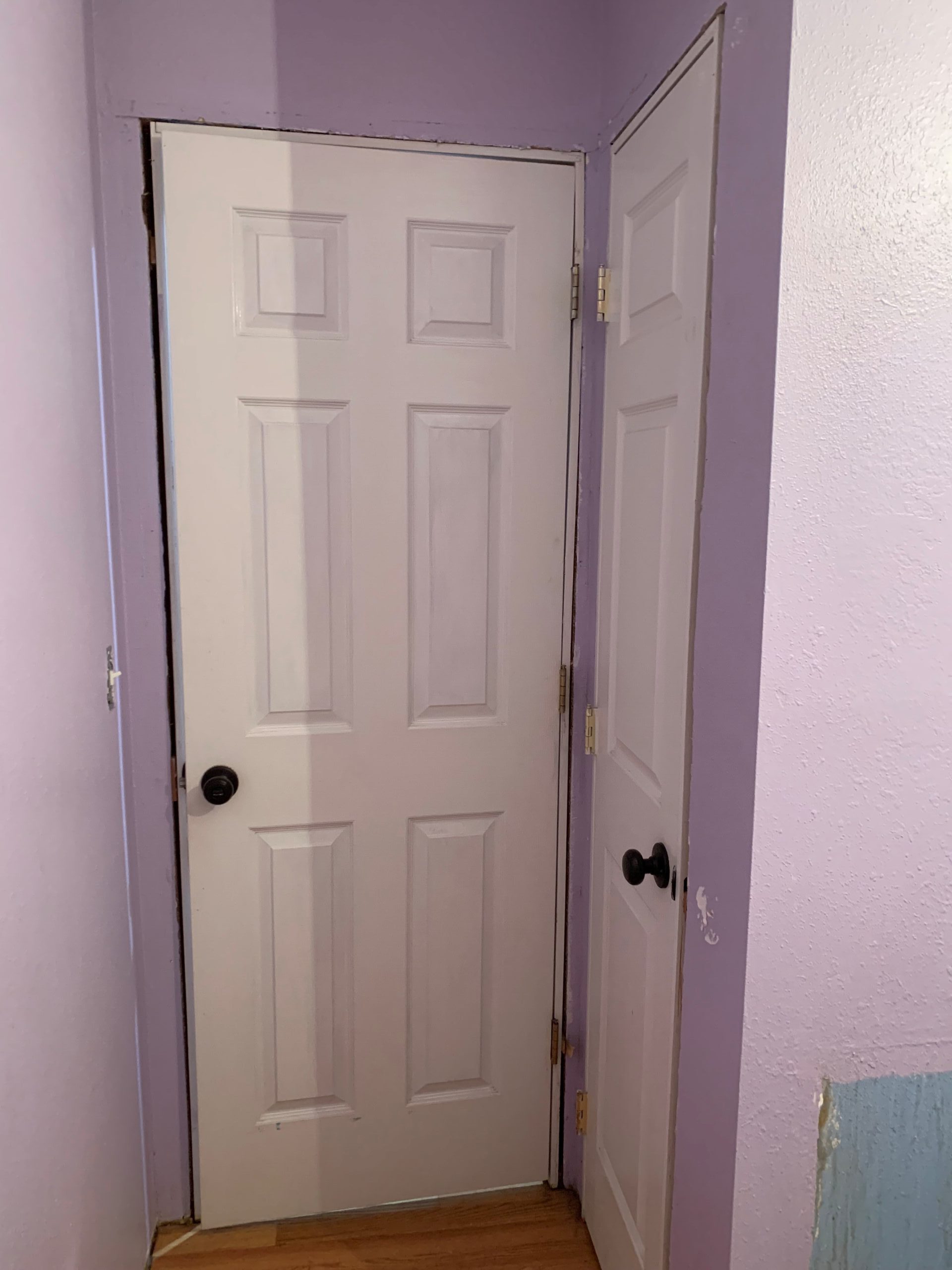 The vanity is completely trashed and looks terrible. I bought a new sink and created the plan of action for my bathroom over the summer. But We have been so focused on other projects that this one wasn't worked on. We had a little break between projects so I asked Rob to shut off the water and rip out the sink and vanity for me. when we did that we saw that there is not hardwood floor in one section under the vanity. ugh! I found this lovely carpet:
That shade of blue has been in every room of the house that I have worked on. Whoever built this house LOVED Blue. Seriously. the roofs are blue, the fireplace and tile work in the barn were all shades of blue. The upstairs bathroom is also a blue theme. But all of the bedrooms were blue at some point too. But WOWZA! Look at that carpet. LOL!
We also found this class picture: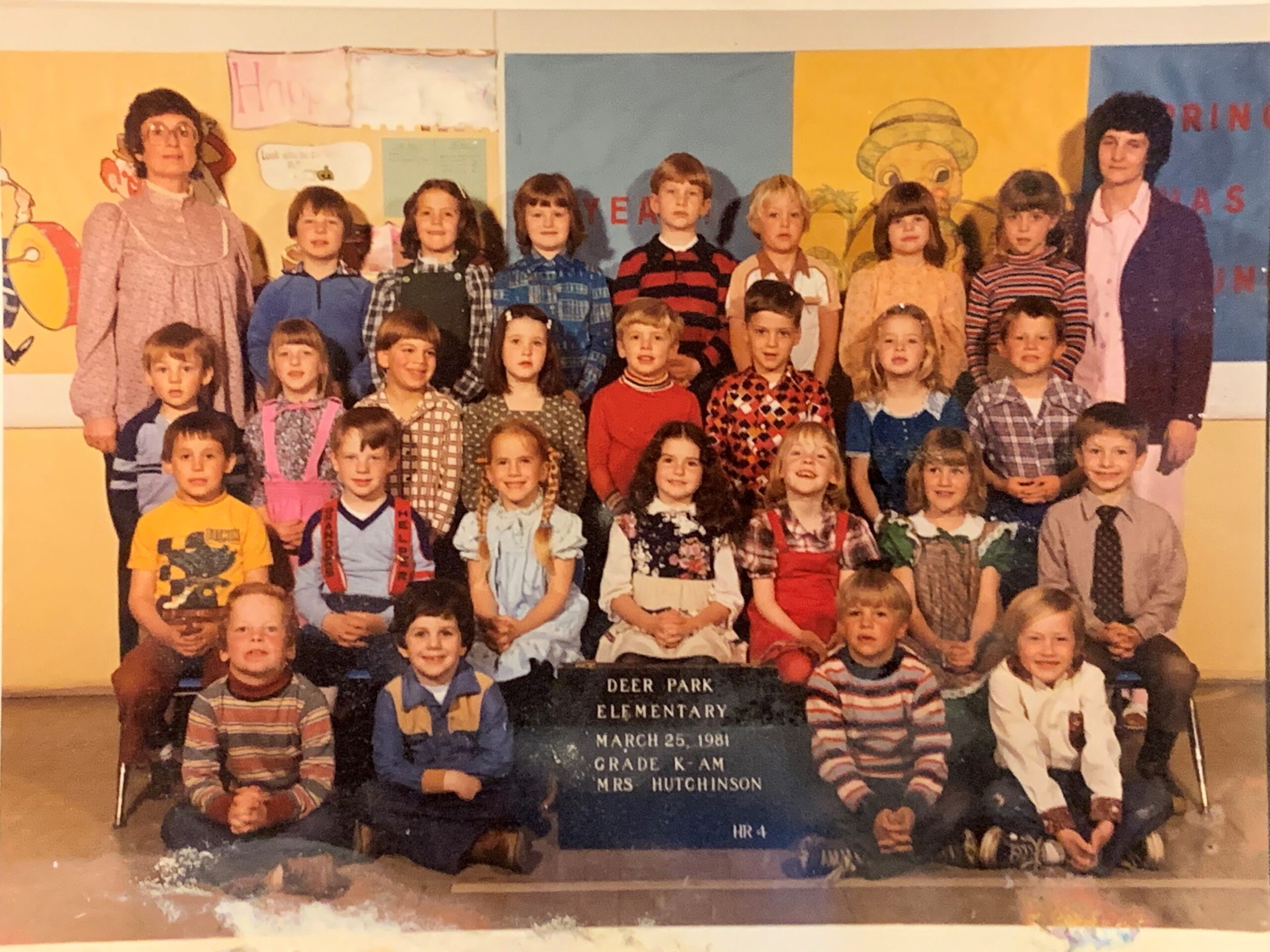 I put it in a few of our local groups to see if any of these students are still in the area and would like the photo. Basically, that vanity has been in that bathroom unmoved since the house was built. It was built in the late 70's and this was taken in 81.  I am assuming that this is from the original family that owned the house. Which I think was about 3 owners ago.  It will be fun to know if anyone shows up for the photo.
Here is a few more shots of the bathroom before I got started: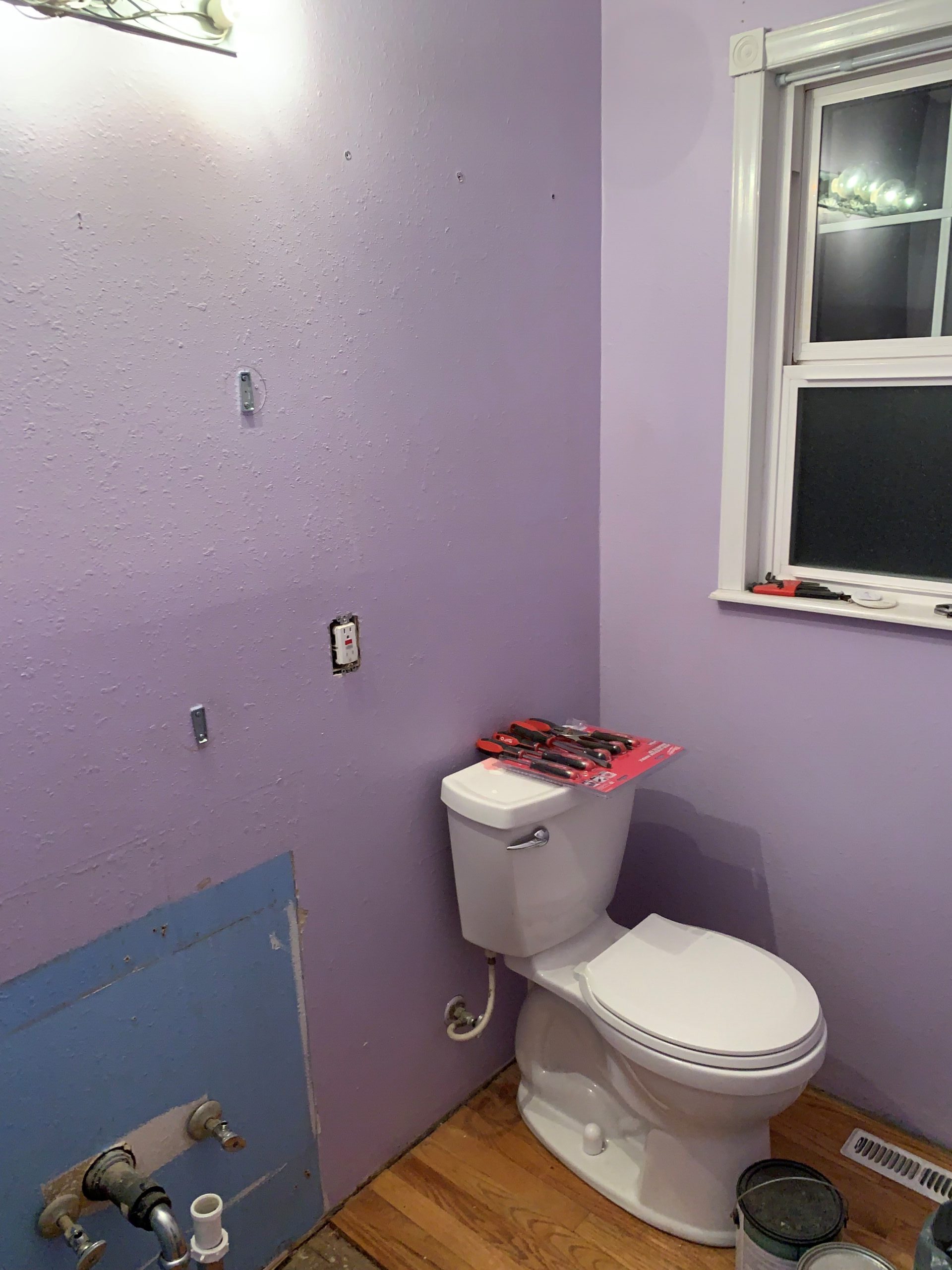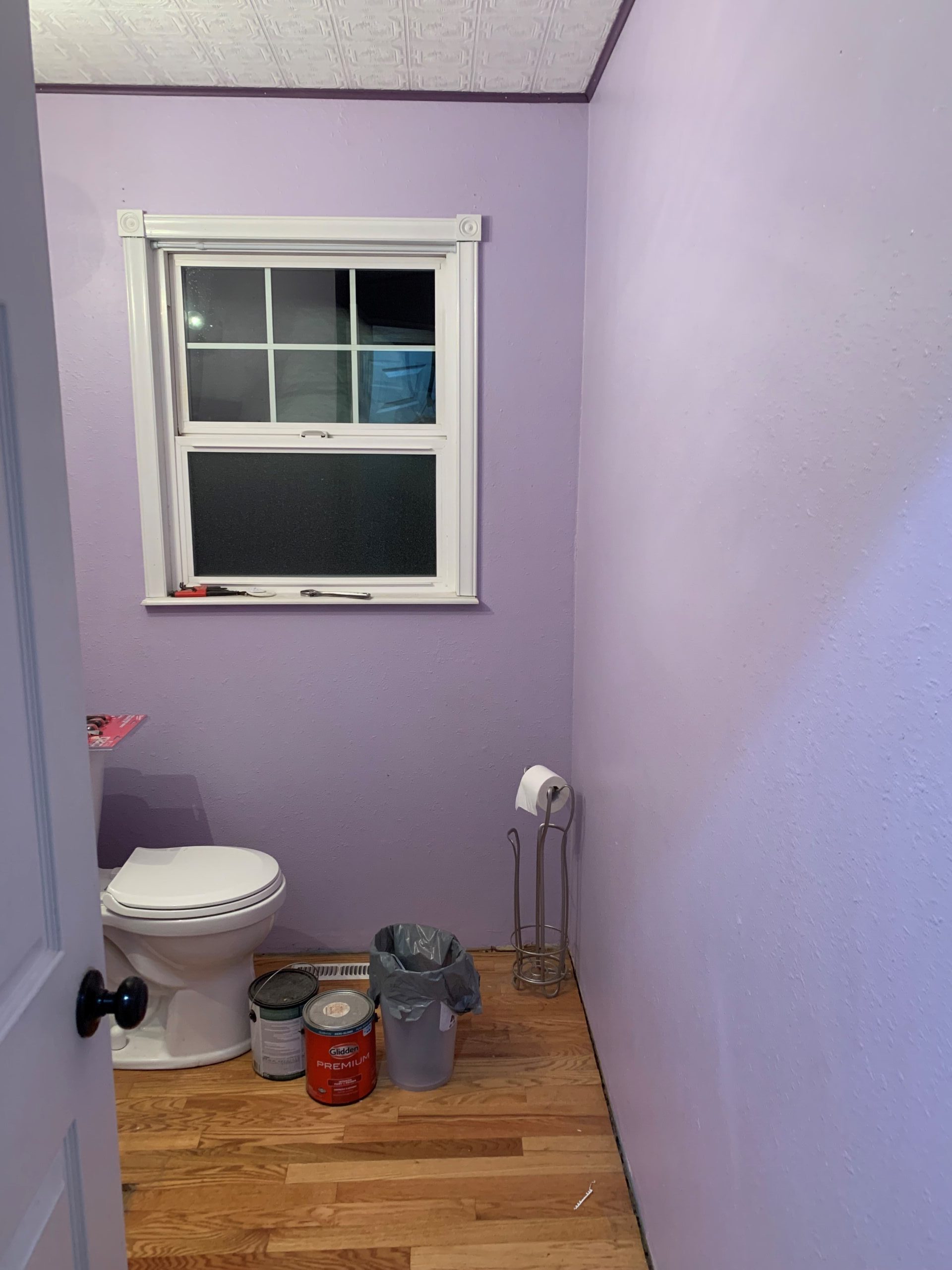 I decided after painting my bedroom and one of the spare rooms with the gray and white paint that I would use the leftover for this bathroom because I just really loved it. Here is a *Sneak Peek* of what we are creating while in progress. This would have been a quick and easy project but it's been a few days because we have no car to finish getting the supplies that we need. It will be finished next weekend and I will show the finished look.
it will feel good to have one floor complete. It seems like all we do is work and remodel. After I move into the barn Rob has to finish our basement and create a family room.  And I have already bought all of the supplies to fix our stairs. The upstairs bathroom will be a long way down the list. It's functional and complete it's just not very pretty.  slowly we are making progress to make it liveable and work for our needs. The house isn't really all that large. The main floor of the house has an open floor plan and there really isn't a lot of room to have dinner with our kids and family in the current state. It's been fine during the fall and summer to host events because we have plenty of entertaining space outside. But the livingroom fills up real quick and we have 6 adult kids and their spouses ect. But By this time next year when we have a family room it's going to be great!
I hope you all had a wonderful holiday! I will check in before the New Year!
Blessings
Charisma