Charmed Sampler~ Week 2 ~ Movie Monday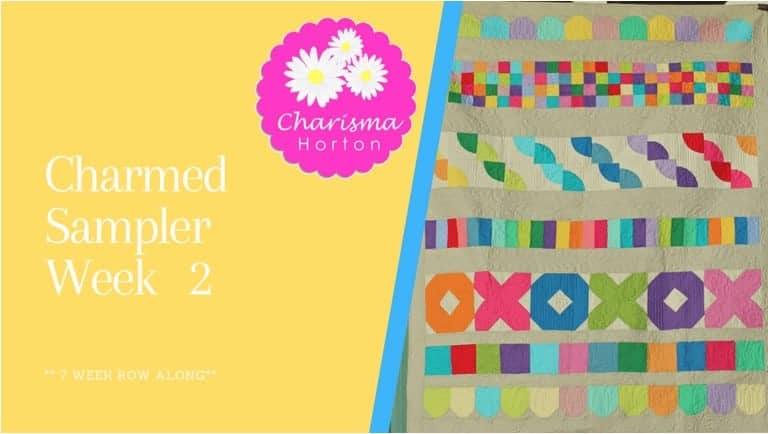 It's week 2 of our Charmed Sampler Row Along! Whoop! Whoop! The first 2 weeks are the most time consuming of the whole quilt. After this month everything is smooth sailing! We also have a bonus project at the end of the series using the scraps from this row so save them :)
Every Monday for the next 7 weeks I will be posting a video Tutorial on my YouTube channel for this quilt. You can find that here. 
If you'd like to join along you can purchase the pattern HERE. 
My favorite part of a quilt is choosing the fabrics.
In my original I used Michael Miller Cotton Couture Solids. But for this series I wanted to use stash and I chose a layer cake that I had sitting in my stash for several years. Thank goodness fabric doesn't go bad, right?
It's a fun line. There are dots, chevrons, leaves, owls and swirls ect.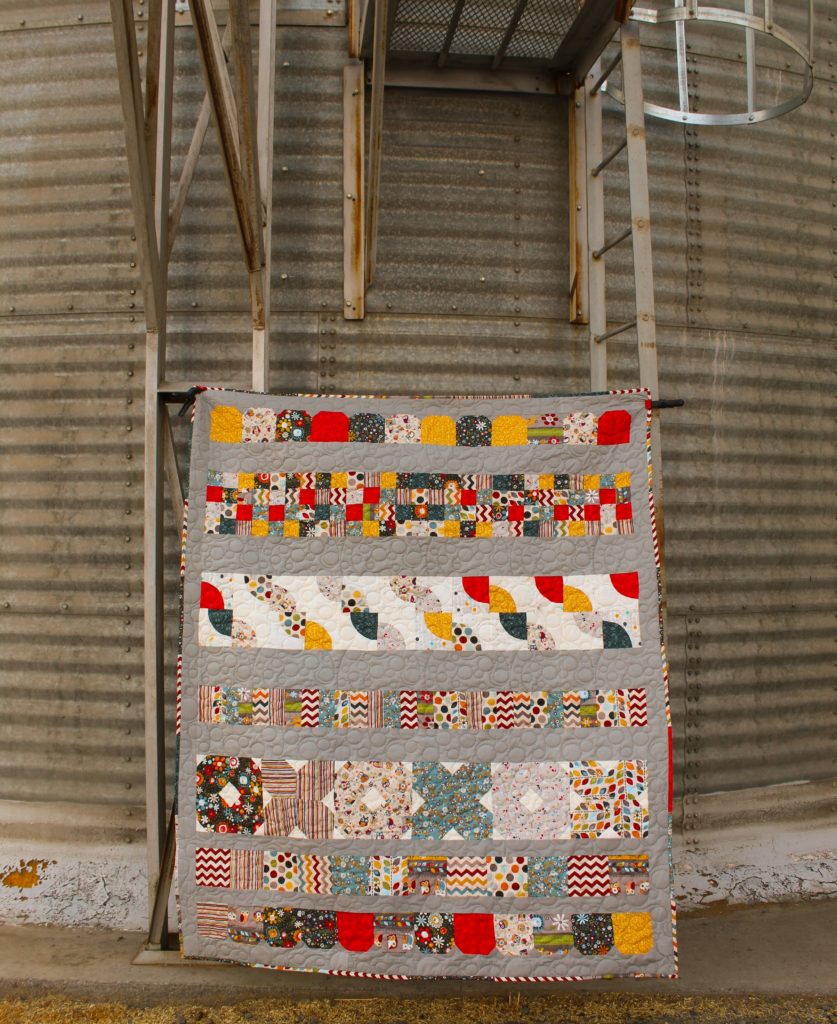 It's very different from the original. Which is great. I didn't have as much variety in this layer cake as there were 3 squares of each print. I feel like this is a little more blended. I am ok with that.
If you'd like to join along on the Row Along you can also join the FB group and share pictures HERE> 
I hope you will join along in the fun! This is week 2…still plenty of time and these are crazy easy rows!
Be Blessed,
Charisma