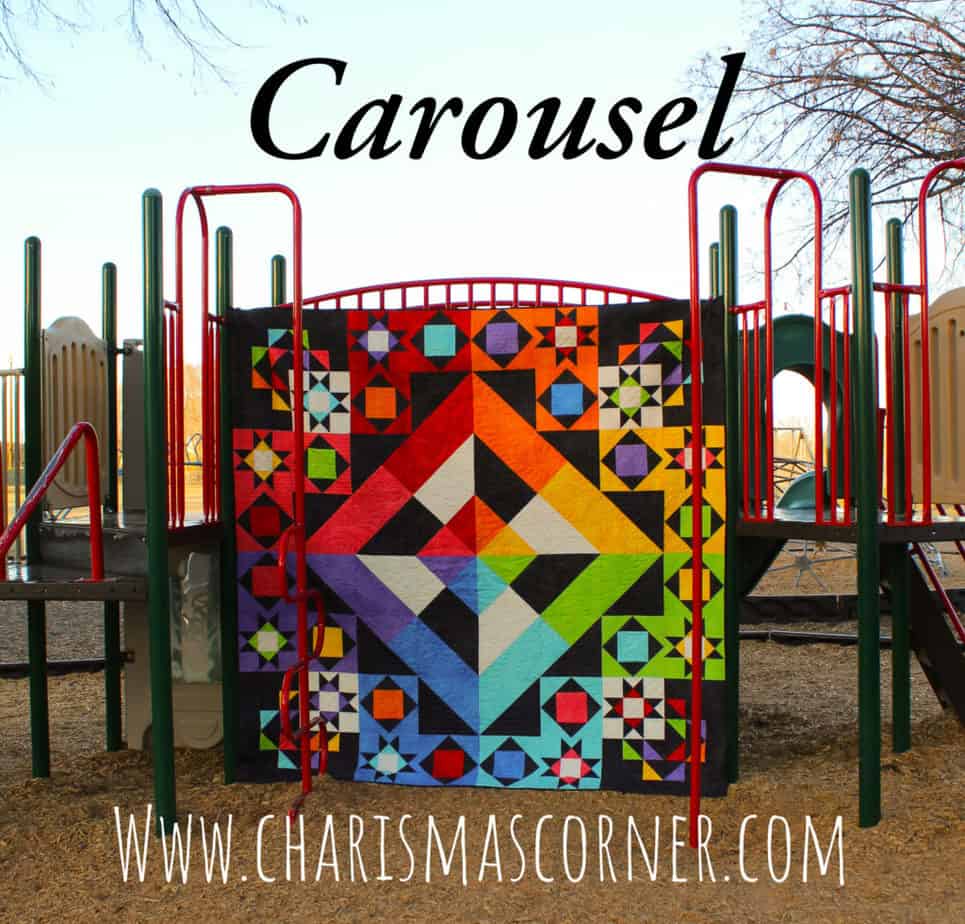 Carousel is one of my latest patterns. This is such a great pattern ( if I do say so myself!). It's so simple. only 10 fabrics. Typically with my designs…..just ask my kit cutters ( my Husband and BIL) they start to groan when I bring them a new kit to cut. If I show my BIL one of my new designs he will say "That has too many colors…..change it" LOL!  Because he knows that somewhere down the line, he may have to cut a kit for it.
Carousel I kept simple. The movement comes with the design. It was so easy to put together and I am so pleased with the design.
Sometimes it is so difficult to come up with names for my quilts…so I will ask a friend of mine, Sally….who typically has all sorts of good ideas and she came up with the name Carousel. I immediately loved it!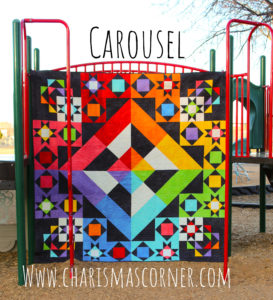 I just finished  watching the last 2 seasons of Call The Midwife and now I associate the Carousel with Barbara and her wedding ect. AWE!! so sweet. ( for any of you that haven't watched that series…it's on Netflix. I highly recommend it. It's one of my all time favorite series)
I made this using Shadow Play by Maywood Studio. This quilt is now with them. It's going to be in their trade show next weekend and then it's going to travel around with them for the next 18 months. They also picked up another one of my designs for their trunk, that I just received fabric for…so I will be working on that one soon.
I had never worked with Shadow Play. It's one of their basics line and I think it's a nice fabric. Thick and didn't ravel on me…They have lots of colors to choose from. So I am happy to use it anytime.
I also used a new product by the Warm Company. They are now producing an 80/20 batting so I have a roll to use and I really like it. It's thick, nice and soft .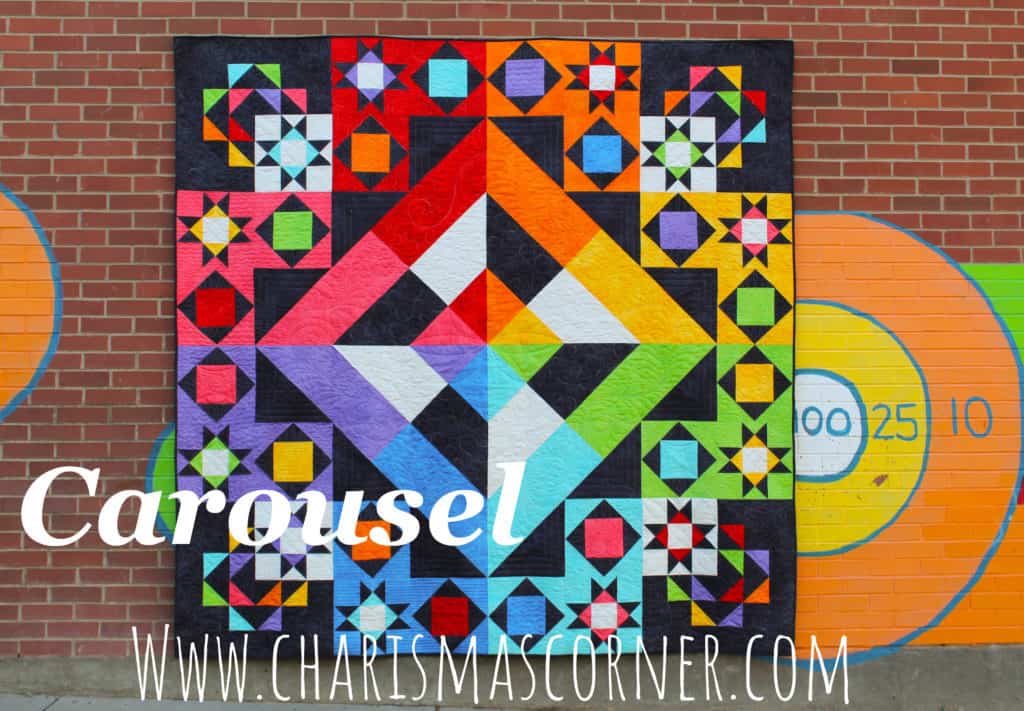 I maybe would have done a bit more quilting on this but I honestly didn't have time..so I did the best I could in the time crunch that I had to accomplish it. I had some friends help me put it together ….I am so grateful honestly. In the last couple of weeks I have had several designs accepted for market and I had fabric here for 10 projects arrive in one day. I had a few friends volunteer to help me….Thank you So much!! Because even I…who never feels overwhelmed….even felt a little like I was going to get less sleep than usual.
I am still so happy with the whole project…..It just captures so may things that I love about design. Simple blocks, colors, movement and different scales of blocks.
So this pattern is listed in my Etsy shop, Here. 
I will probably be making kits for this as well. I just haven't gotten adjusted yet.
I hope you all have a happy day!
Charisma