Carolyn's Christmas Quilts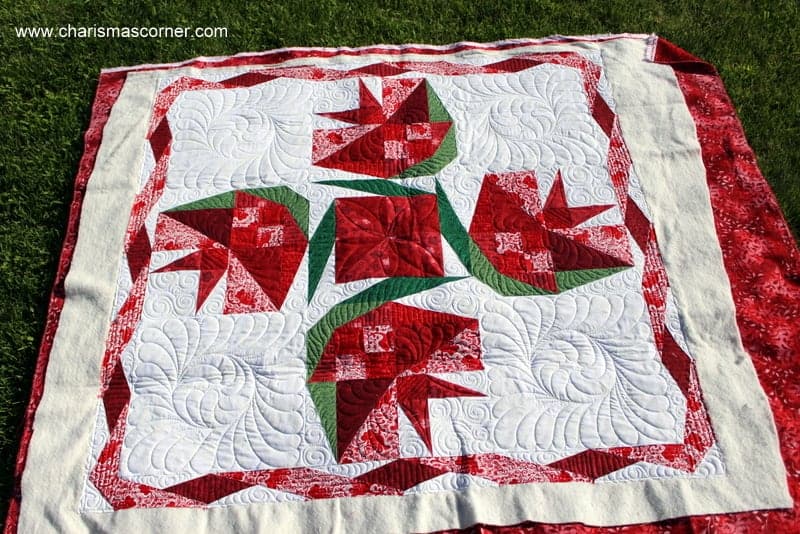 Carolyn is a local quilter she sent these quilts over and they are so lovely. She is WAy ahead of the game getting her Christmas quilts finished in July….I usually finish mine in January. LOL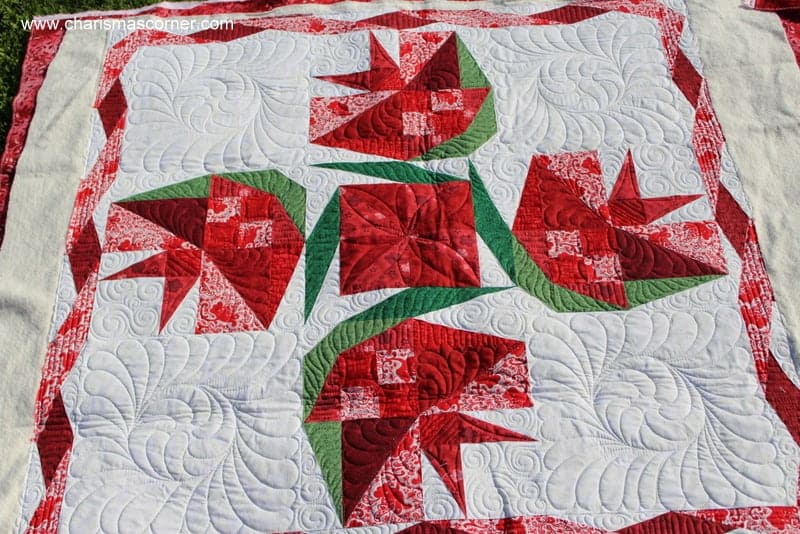 I quilted some feather wreaths. swirls, ferns ect. It turned out lovely. Lots of textures.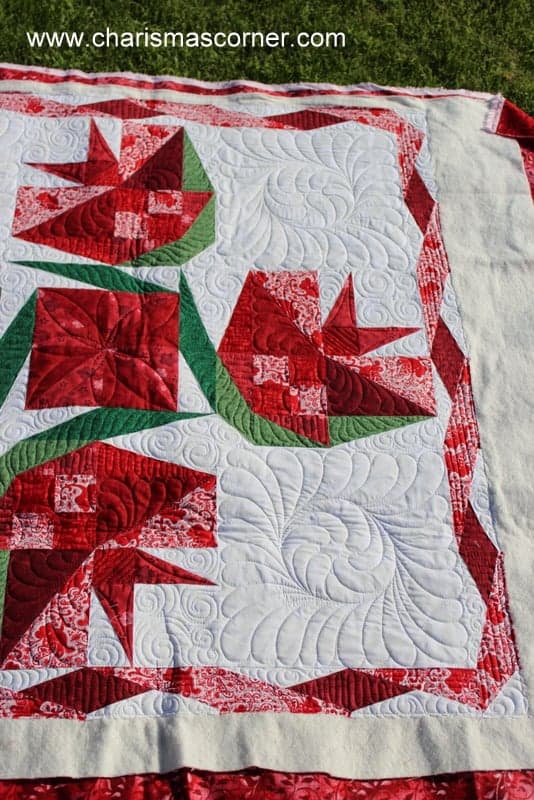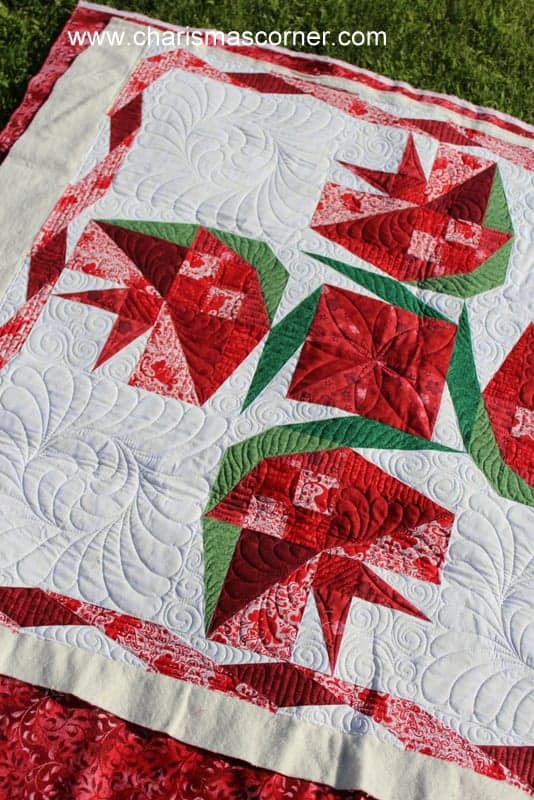 This second one is a beautiful irish chain with pictures of birds & holly. I used a metallic gold thread to quilt. The fabrics had metallic on them. It quilted up so nicely.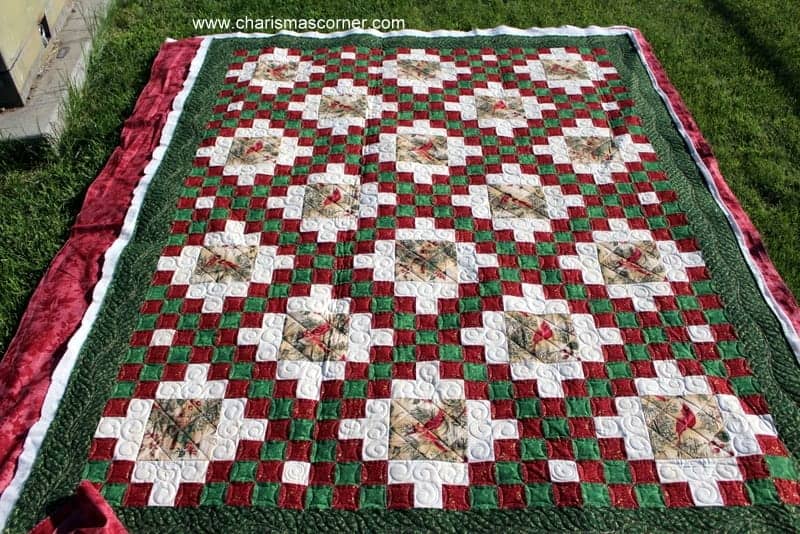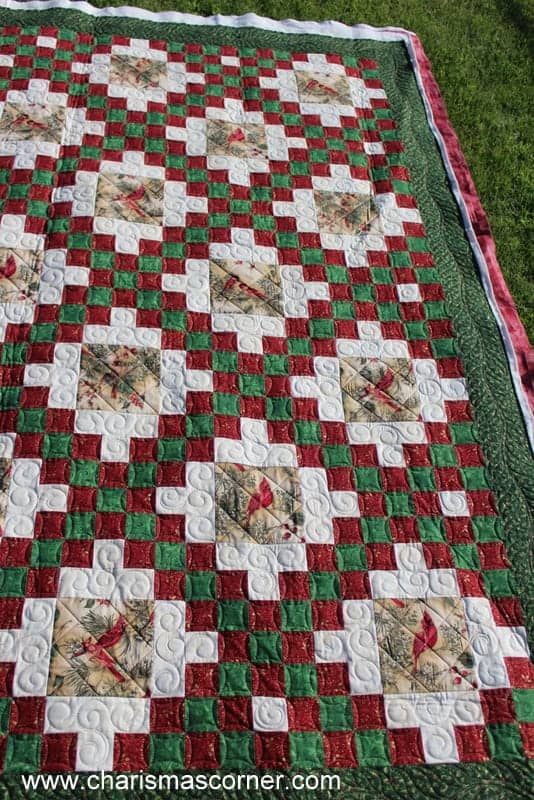 I cross hatched in the bird scenes, continuous curves in the chain, added some swirls and framed it all in with a fern.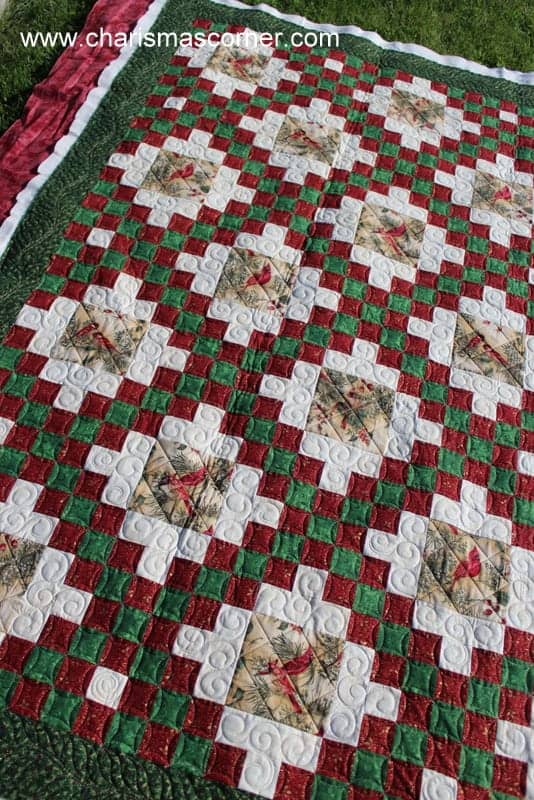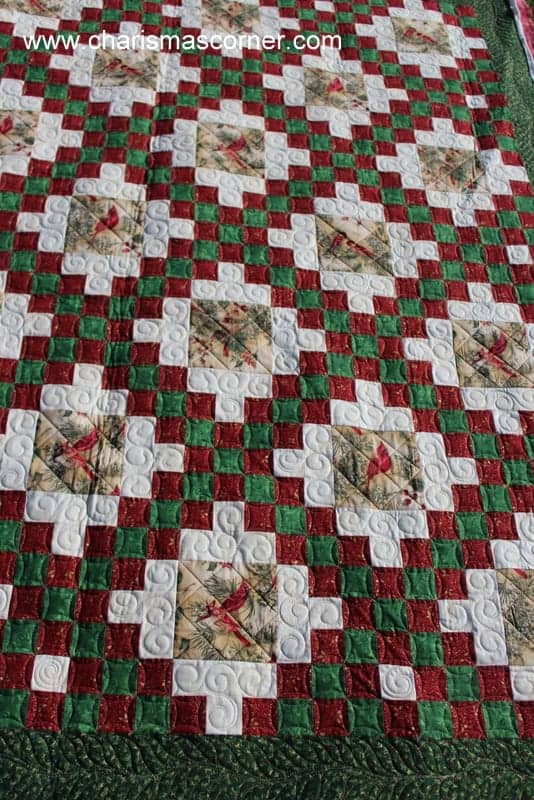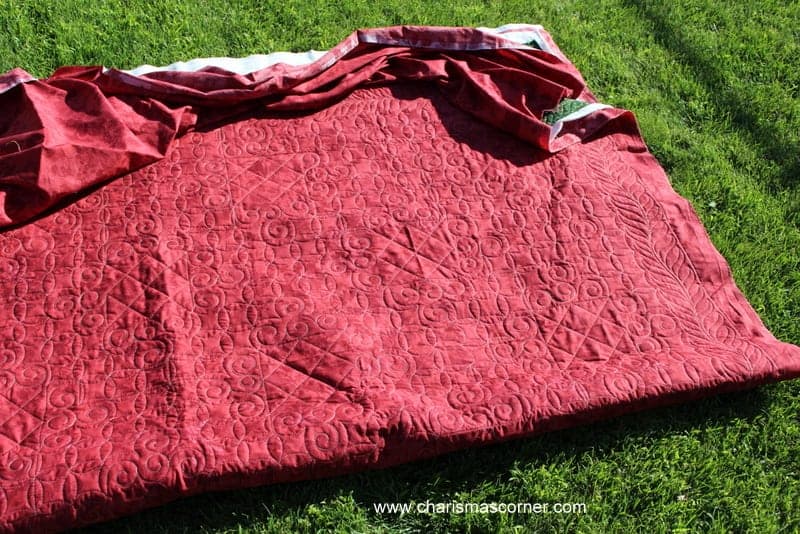 I hope you all have a wonderful day!
Blessings
Charisma