By The Cross Free Pattern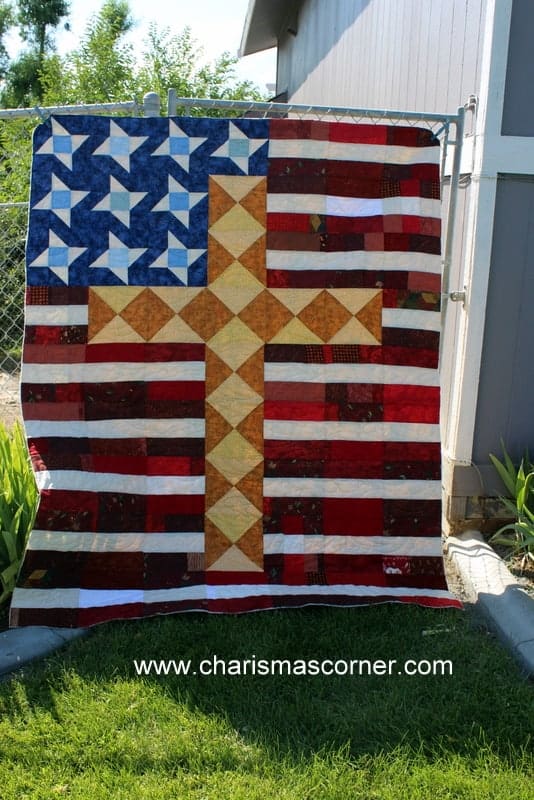 ***Edited as of 10:53 this morning** A friend noticed a few errors that I corrected. I made it using these instructions…haha!
I am offering up this pattern as another Thank You. I design several patriotic patterns. I found out that Quilts of Valor (QOV) doesn't like quilts that look like flags. For a few reason. One being that they resemble coffin quilts. Also the cross is problematic….
But this would be good for Gold Star Mother's and Families. Patriotic Christians or for your own service member that you think this would be a good fit. I am gifting my sample to my cousin who recently finished his service with the marines and bought a new house to settle down with his family. He's a Christian and very patriotic.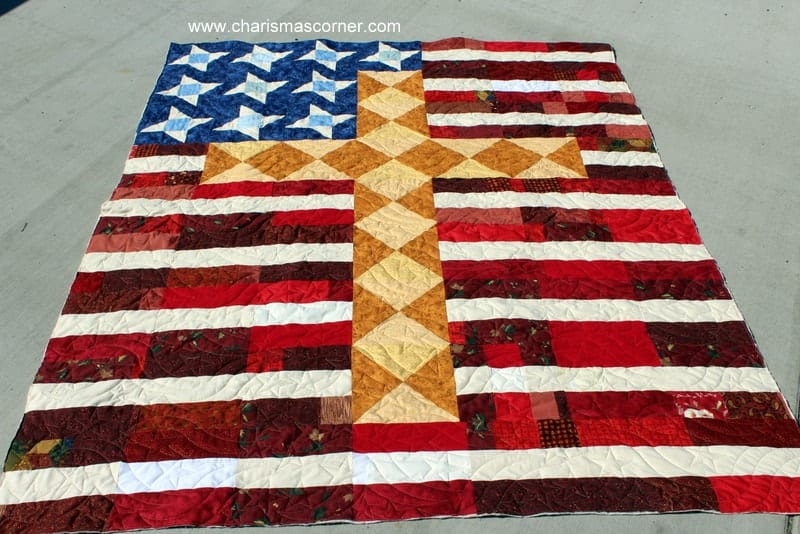 I used scraps and the pattern is written to use scraps. But feel free to cut long strips of the white and red if you'd rather. This is a simple pattern but I think it speaks a huge message. I will probably make a few more of these in the future.
Here is the PDF that you can download for the Pattern.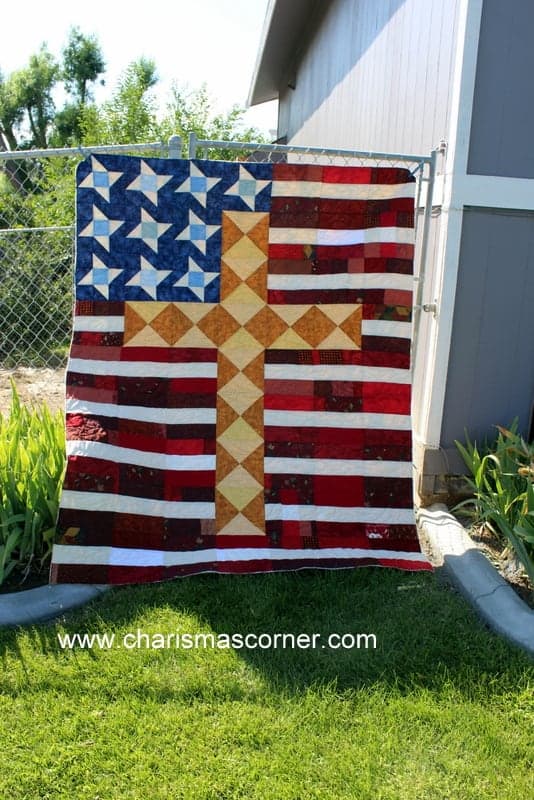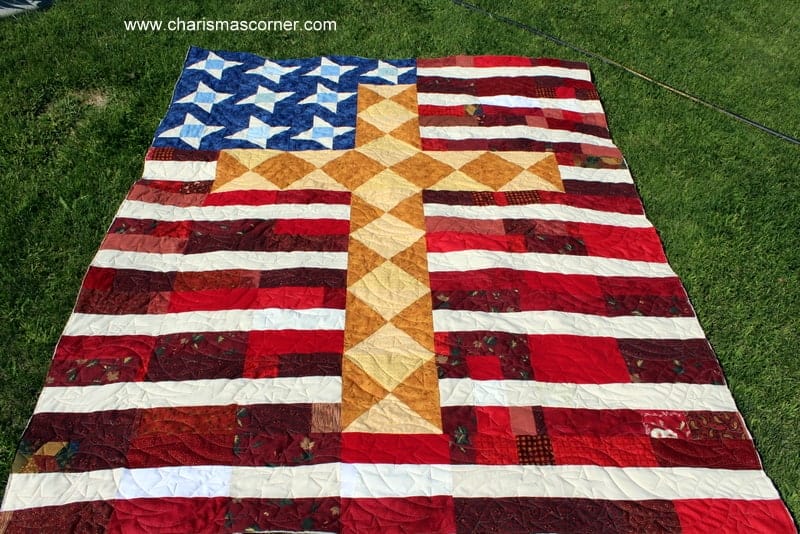 PLease share your projects if you make them….I love to see them. Email me or #charismascorner
Many Blessings! Please thank a service member and their families any time that you can. They sacrifice so much for all of us.
Charisma