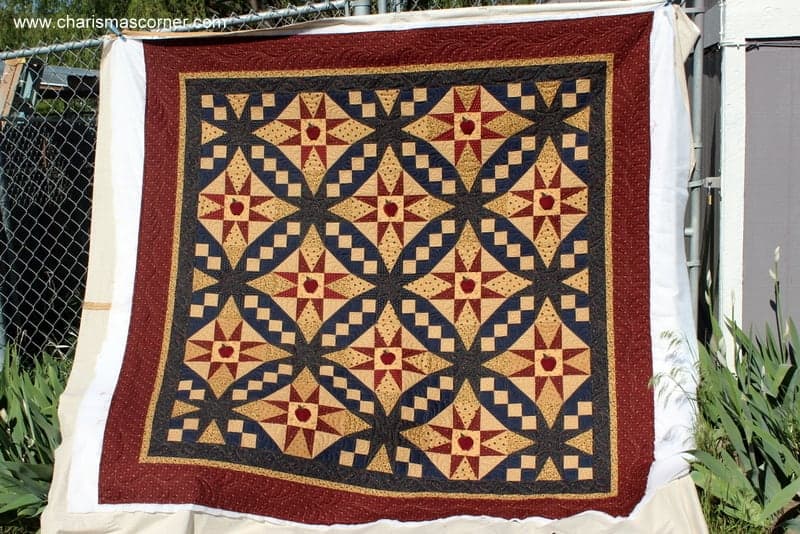 Lynn sent this quilt. Lynn and I have been friends for awhile now. There are just some people that you connect with right away. Soul sisters. I am always amazed at how God brings people into my life and how I have sisters all over the country. Honestly…it's AMAZING!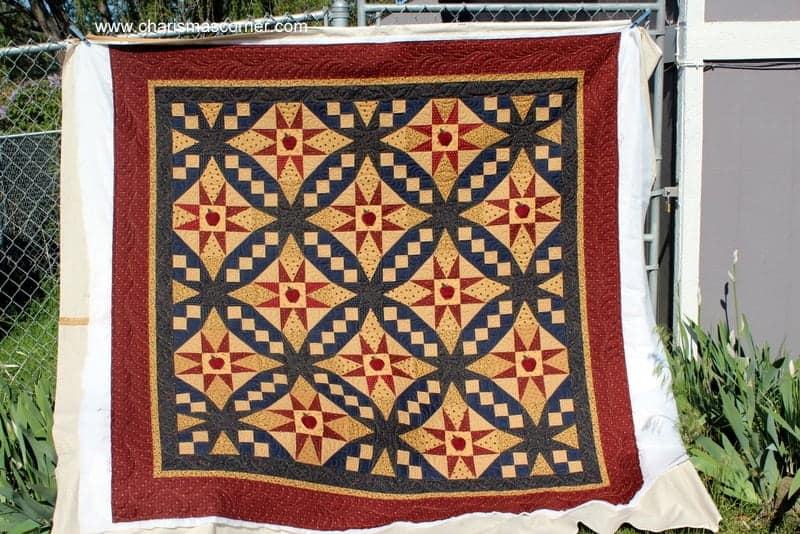 This is such a sweet quilt. I live in Apple country. We are one of the leading producers of apples…YOu know..Washington apples..heard of us? lol We have hundreds of varieties. It's crazy.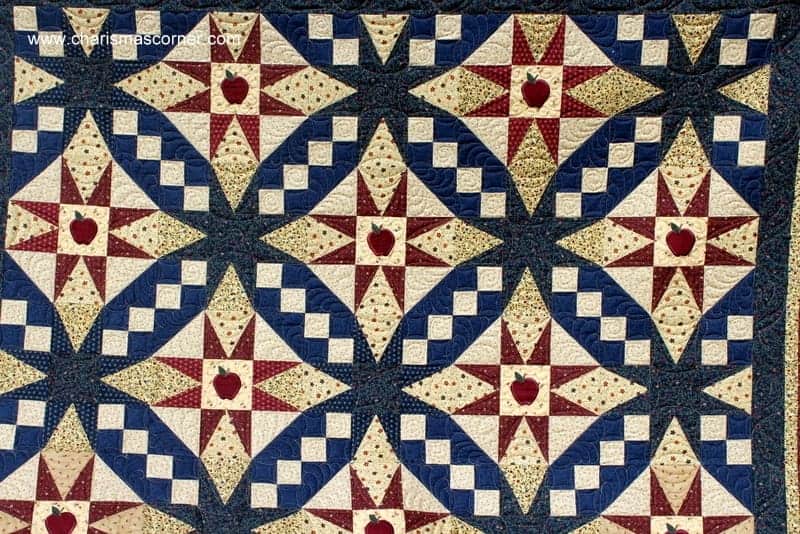 I think this might have been the first quilt like this that Lynn has made. She made it in a class and I am pretty sure she used Kansas Troubles fabric for moda. It's rich and warm and lovely.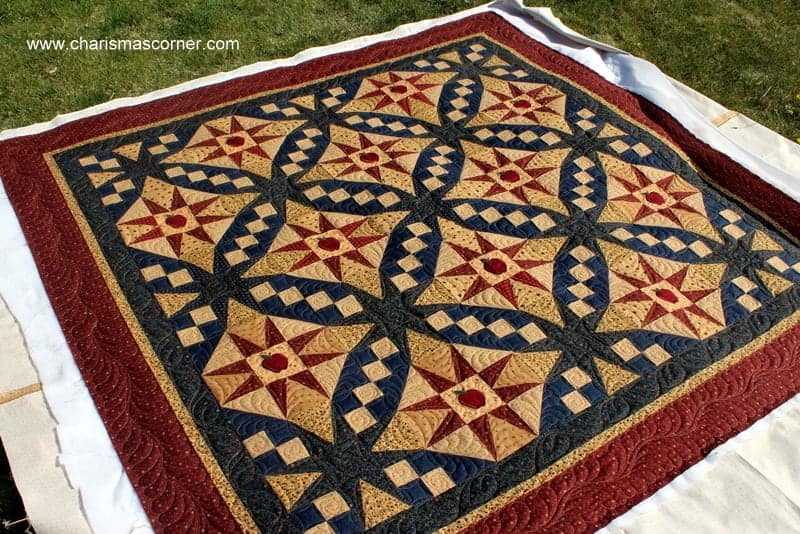 I quilted feathers to frame it in. some leaves, some swirls and some curvy lines to make the stars radiate. I love when I can give motion to elements in a quilt. It helps give it life.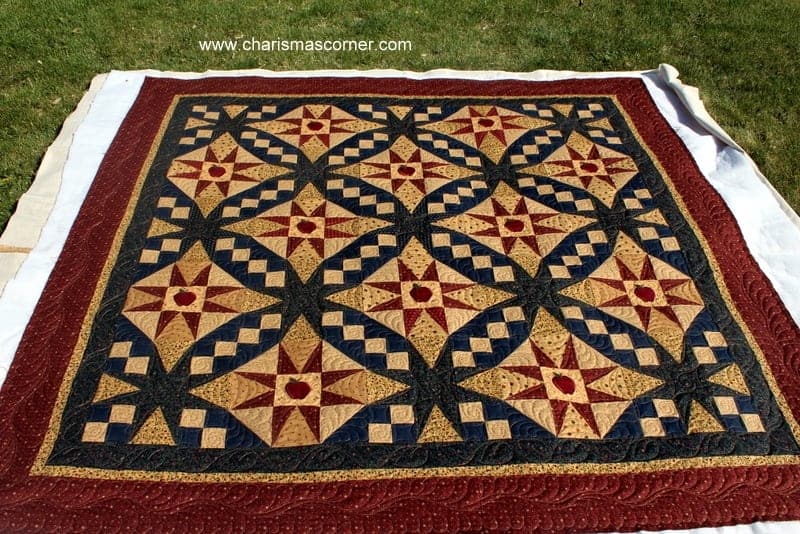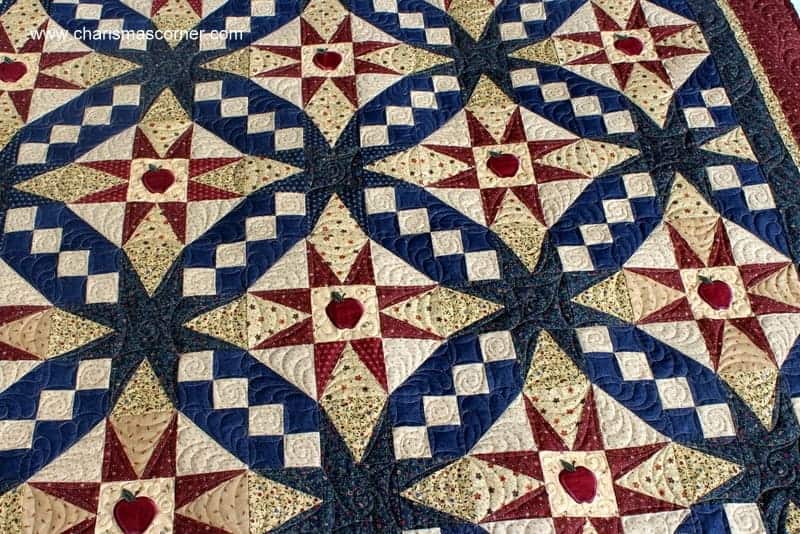 Thanks for Trusting me Lynn! I am glad you loved your quilt. It makes me happy!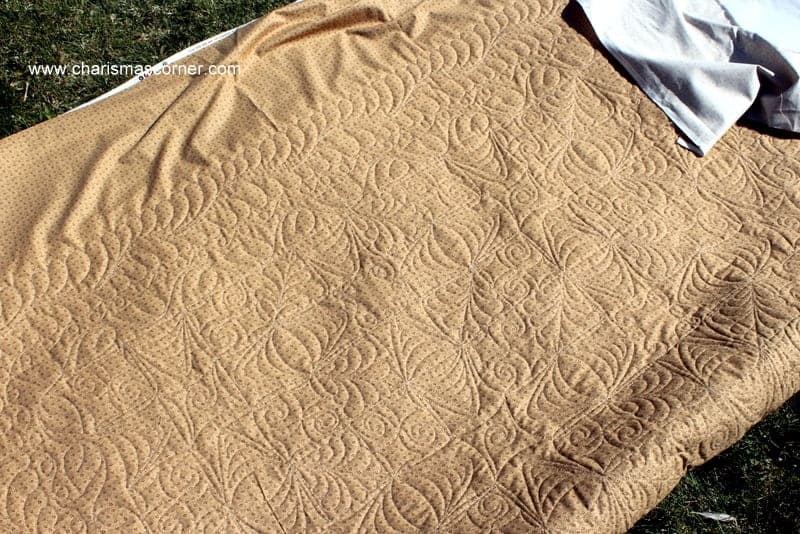 The back finished up so pretty as well.
Have a fabulous day!
Charisma