Another Publication and a WINNER!! ++++
Hi Everybody!
I received my edition of Quiltmaker Sept/Oct 2020 and YAY!!
What a sweet quilt on the cover. I want to make that one. ( look at the bottom  of this post for a chance to win a copy)
My project isn't as sweet…but it's really FUN!!
BOO!
FUN!! right? Kind of like a Pac-Man version of Halloween fun. I was so excited for this quilt.
I made this with American Made Brand Solids by Clothworks.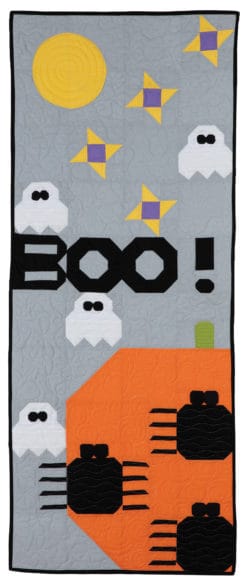 So in my typical fashion…sometimes something doesn't work out as originally planned BUT something else emerges. That is what happened here. I was playing and getting frustrated with something and cut my design in half…and looksie what happened. I loved it so much I submitted it straight away.
I rarely do drawings or contests on my site…and clearly I am terrible at follow through. I forgot I was supposed to choose some winners from the last publications for a copy of the magazine.
So the winners from last week are :
Linda Bingham and Krissydoo from IG.
Just email me your info and I will get those copies sent out. :)
I happen to have 2 extra copies of Quiltmakers Sept-October 2020 issues as well. So I will do another drawing.
For a chance to win comment on this post with your favorite Halloween memory, costume or candy. I love getting to know all of you. I share so much of myself. I love hearing about you. If you don't celebrate Halloween ..please just share a fall memory or treat.
xoxox
Charisma