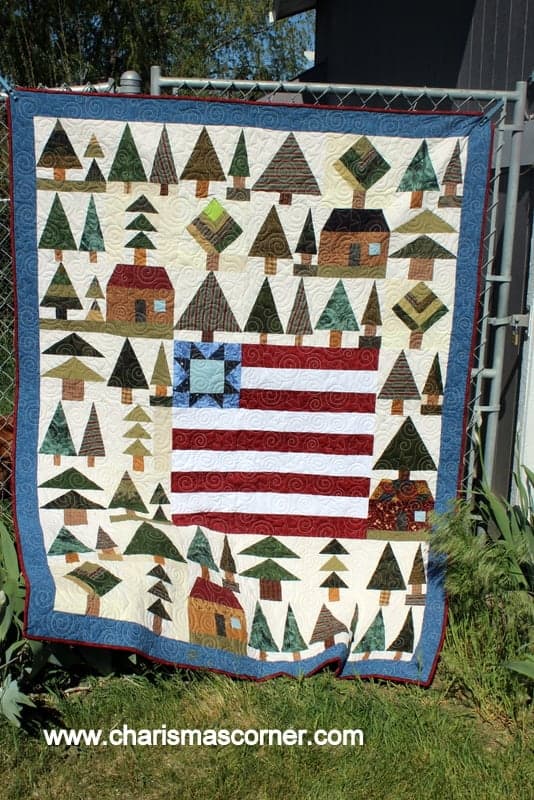 there have been some casualties with some of the magazine projects. This is one of them. The Quilting Company had chosen this quilt originally for an online mystery quilt program. But they have since cancelled that and I have this quilt finished..ready for it's debut. LOL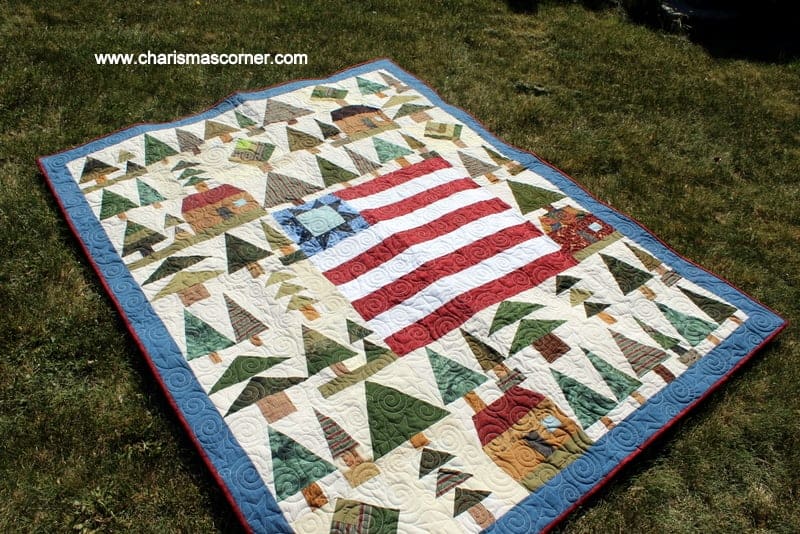 It is no secret that I love trees. It is my goal to someday to live in the trees and to get back to a greener country side. I love America and the pacific northwest. So this quilt kind of represents the type of area that I would like to live.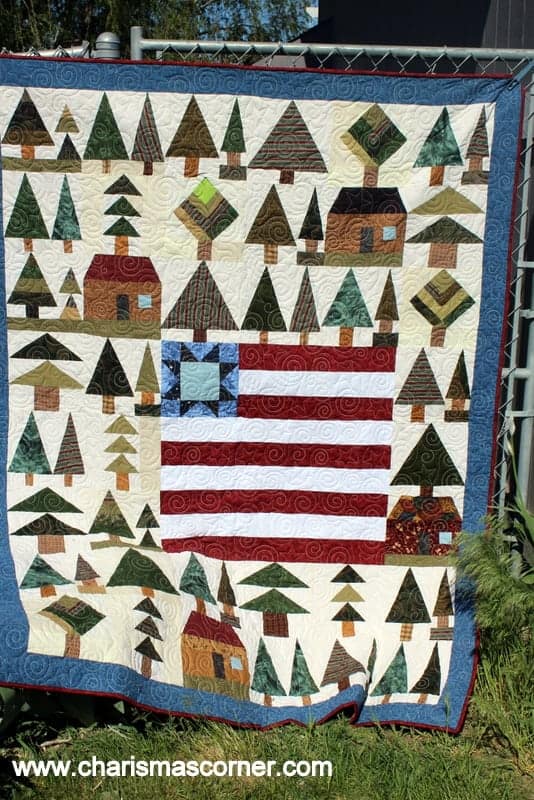 I just used scraps from my stash to make the quilt. I like the variety of trees and the simplicity of everything. The flag is the focus. So this could be a patriotic quilt….for the right person. :)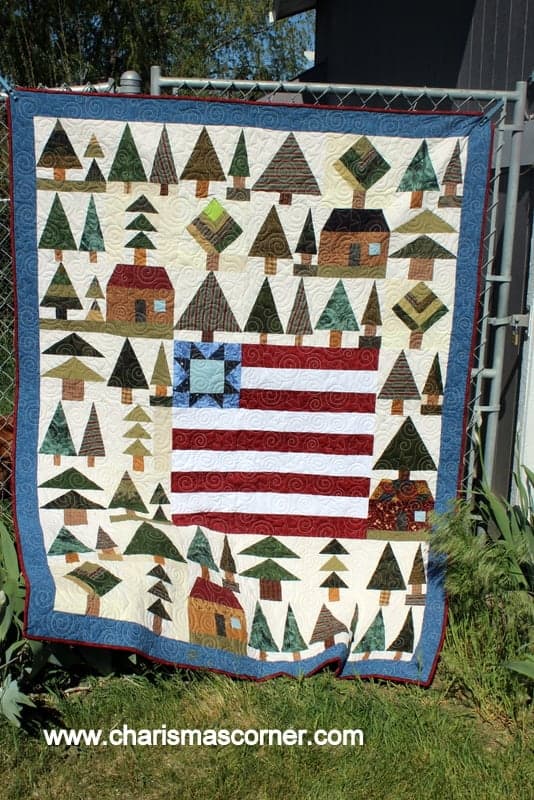 I make several patriotic patterns. I support the military and veterans. It's a cause close to my heart. I hope you all find joy in the little things today.
Many Blessings
Charisma