Affection Sew-A-Long Week 2 part 2
Hi Everybody!
We are finishing up week 2. We should have about 10 blocks finished by the end of the weekend. How are we doing?
If you are just joining or if you feel behind..please just jump in. These blocks are easy and they are a great way to cut and start mindless sewing…as I call it. Those X's are perfect for mindless sewing …so if you need a little down time..work on the x's. It's great therapy.
Here's a little information"
I have a few kits available in my shop as well if you'd like a planned version.
If you'd like to join the FB group to share progress photos and be a part of the community you can join that here. 
I will be posting twice a week. Tuesdays and Fridays. We will be making 1 row ( 5 blocks a week) and then we will have a week for borders and finishing.
At the end of the SAL for the people with completed quilt tops I will do a drawing for a winner to get their quilt quilted with an Edge to Edge design on my computer. Or I will give a 75$ credit in my shop. Which ever you prefer. I may offer up random little prizes in the group as we go along as well.
You can also share your progress on Instagram #charismascorner #affectionquilt
Have fun!!
Here are some of my blocks:
(I am using this photo again because for the love of all that is good…I cannot get pictures to load into my site today. I am tired of pulling out my hair)
I am working on constructing my quilt top this weekend so that I can get it quilted and share with all of you. :) in the appropriate times.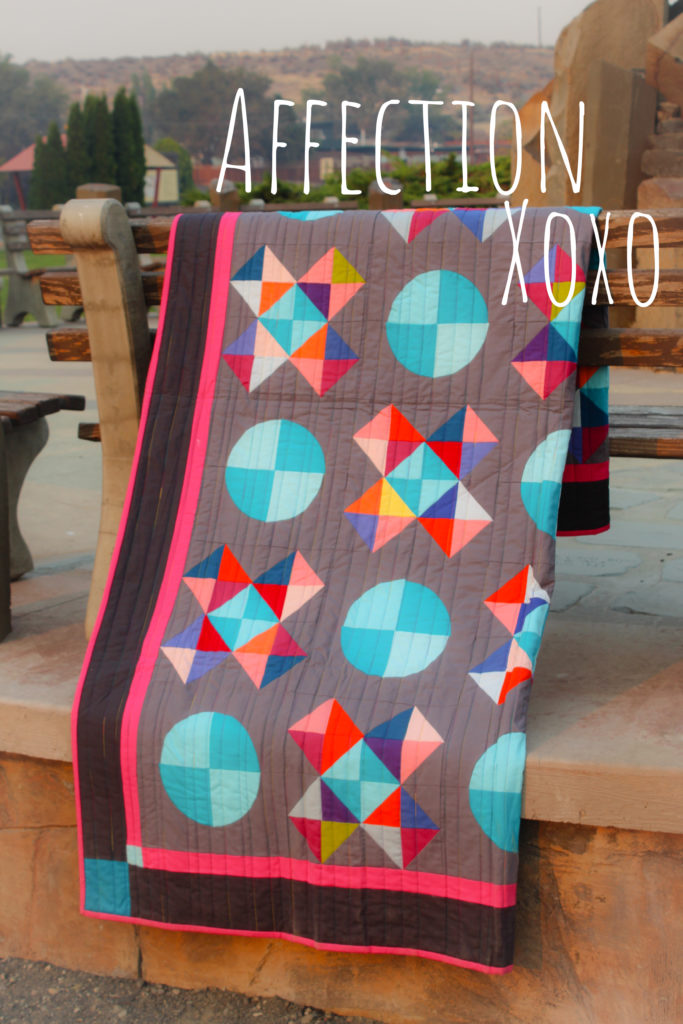 I hope you all have a wonderful weekend filled with Affection. xoxox
Charisma