Hi Everybody!
We should be finished with the Affection quilt top this week. It's been a fun Sew-A-Long.
Things have been crazy in my neck of the woods.
Here's a little information
I have a few kits available in my shop as well if you'd like a planned version.
If you'd like to join the FB group to share progress photos and be a part of the community you can join that here. 
I will be posting twice a week. Tuesdays and Fridays. We will be making 1 row ( 5 blocks a week) and then we will have a week for borders and finishing.
At the end of the SAL for the people with completed quilt tops I will do a drawing for a winner to get their quilt quilted with an Edge to Edge design on my computer. Or I will give a 75$ credit in my shop. Which ever you prefer. I may offer up random little prizes in the group as we go along as well.
You can also share your progress on Instagram #charismascorner #affectionquilt
Have fun!!
Here is a picture of my original Affection quilt: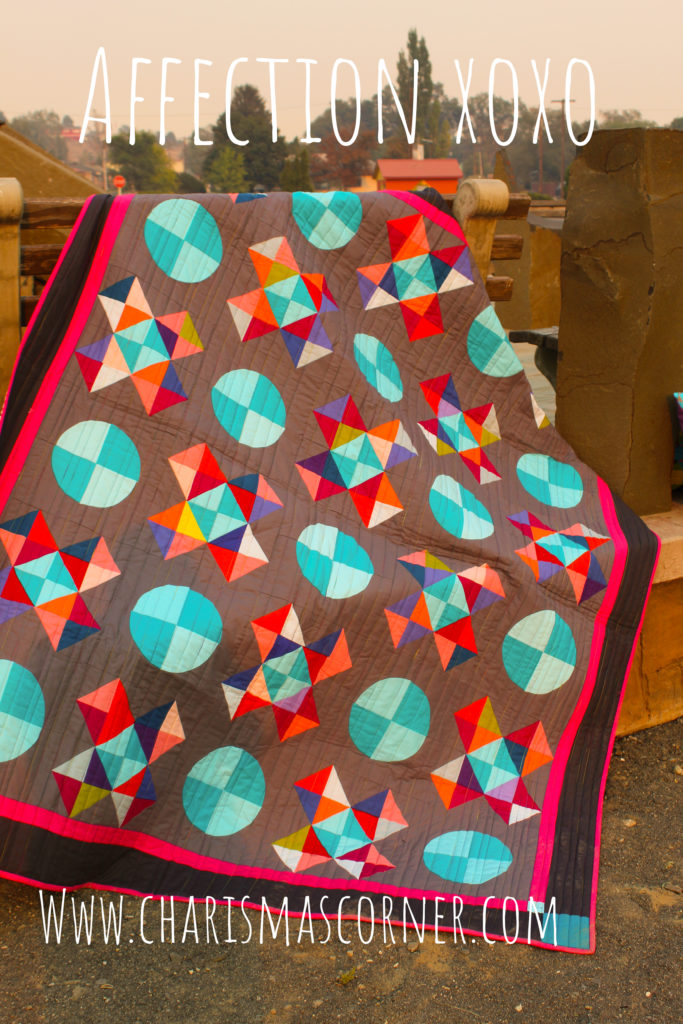 I decided to use scraps and sew this version for the sew along,
I was glad to use some of my scraps and finish another quilt. It's been a fun experience.
I think I was hoping that the sew along would be a welcome distraction for all of us because the world is in such turmoil. I hope you feel that way as well.
I hope you all have an amazing Holiday….even if it's less people …we still have so much to be thankful for….that's what I will focus on.
many blessings
Charisma