,Hi Everybody! I have a new ** MONTHLY MINI SERIES** to share. I designed a whole line of mini quilts with Gnomes. YAY!! As you know I have been captured by little gnomes for a few years. I have made a few gnome quilts. I never really paid attention to gnomes until I took and ancestry test and found out that I had some Swedish heritage ( I knew I was Scandinavian from my maternal side, the Swedish is from my father's side) anyway in their Christmas folklore are the Tomtes. I just thought they were cute and I have been captured by them. So I designed a monthly mini series featuring a different one each month. I gave them Scandinavian names to go with my theme. You can find all of these in my ETSY shop HERE ( or the tab listed on my blog) and if you collect all 12 at one once you get 2 free.
These are wool applique on cotton background. But you can use any fabrics or form of applique that you prefer.
It starts with Olaf:
This is Olaf. All of the Mini quilts measure 29×31 finished. So they are great for displaying the fun gnomes.
Here is February:
This is Gnomie-O he makes hearts flutter! he is such a Prince!!
Next is Bjorn:
He represents March. As you can see he is very lucky!
Here is Anlaf:
As you can see April Showers have come upon Anlaf. He doesn't mind so much he is well protected.
But after April showers comes:
Mikel with his may Flowers. As you can see is a great gardner with such tall flowers.
June :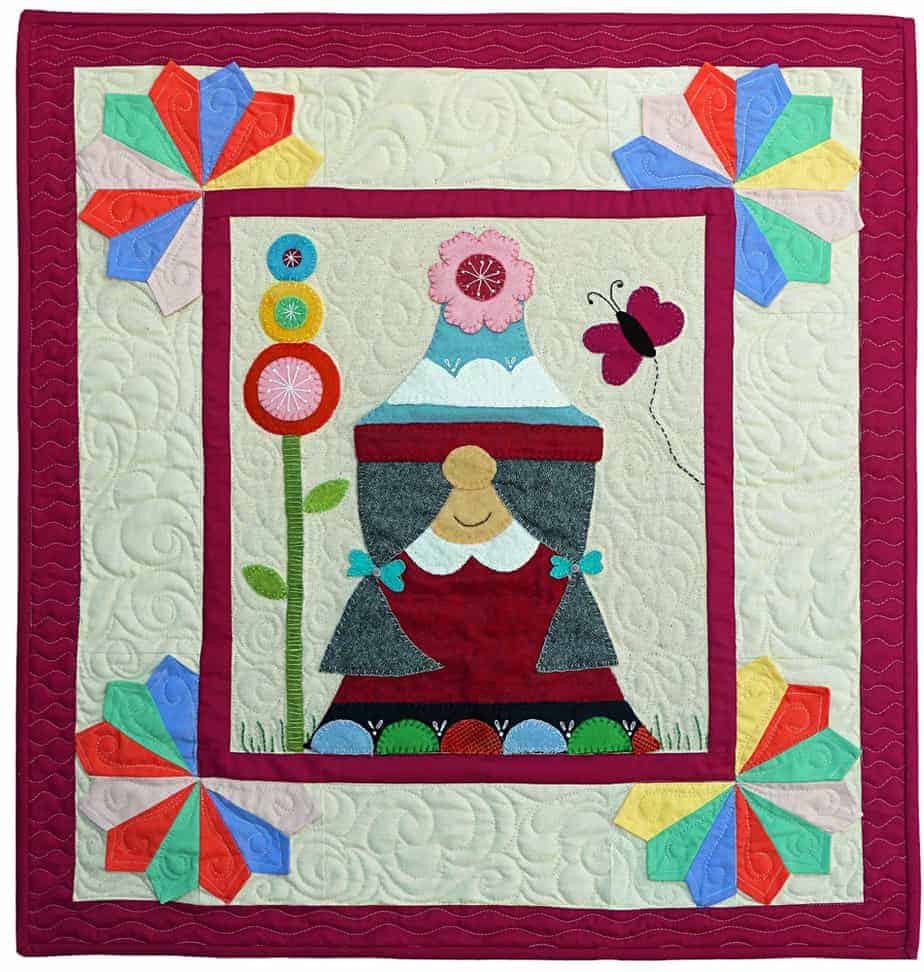 Nissa is our girl gnome. Isn't she the sweetest?
July is Vilhelm: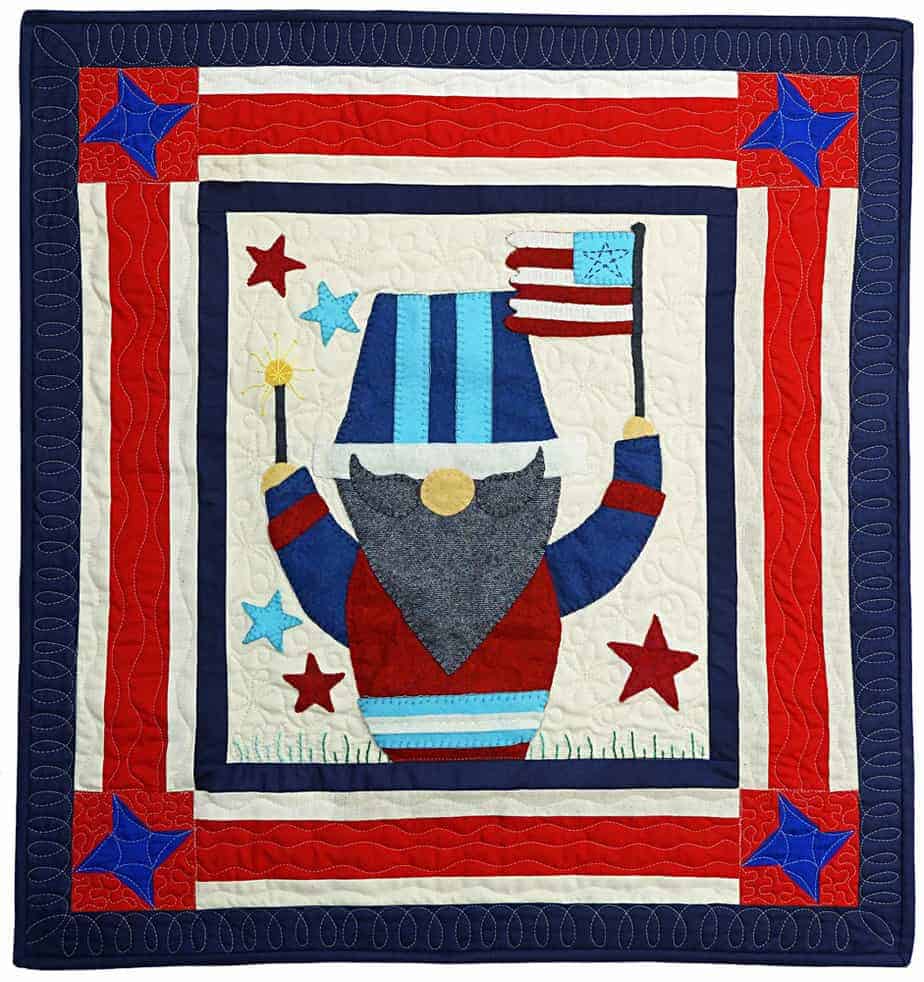 Vilhelm is very patriotic. Ready for the celebration.
August:
Gustav is ready to celebrate summer in August. Isn't he a hoot! ready for the sun!
September: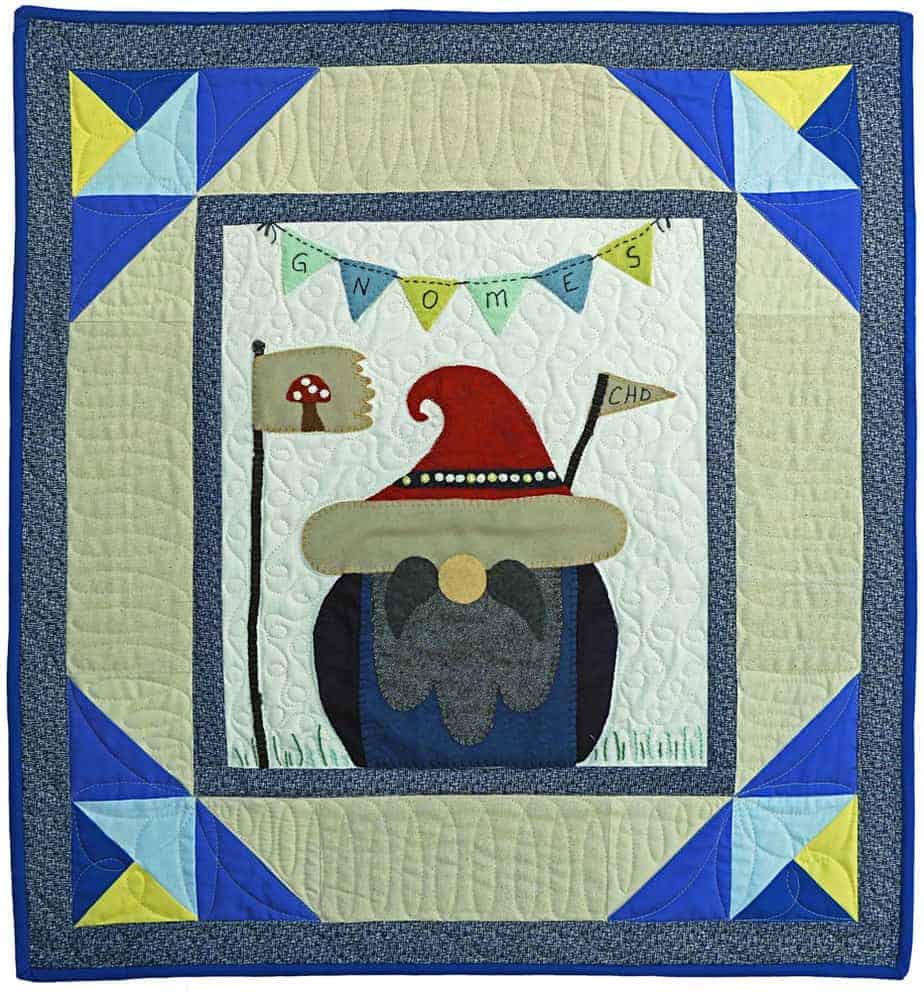 This is Fridrik and he is the best cheerleader rooting for YOUR team.
October: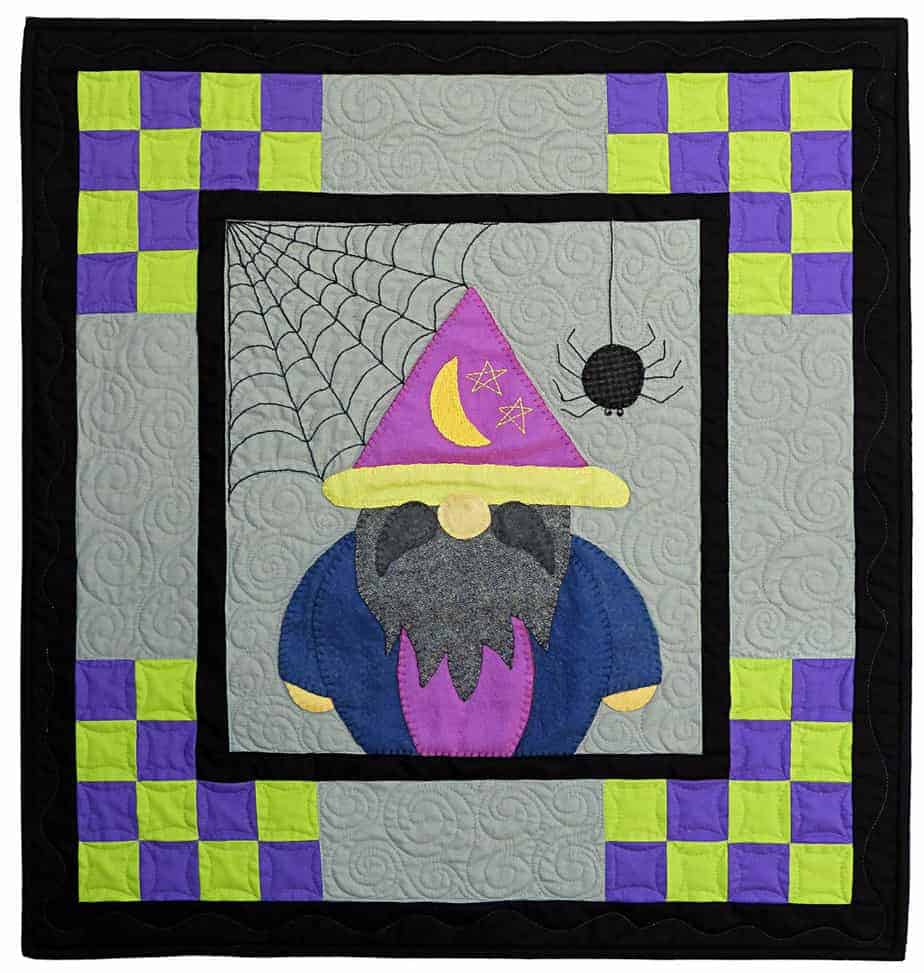 This is Oscar and he is full of tricks and loves treats!
November :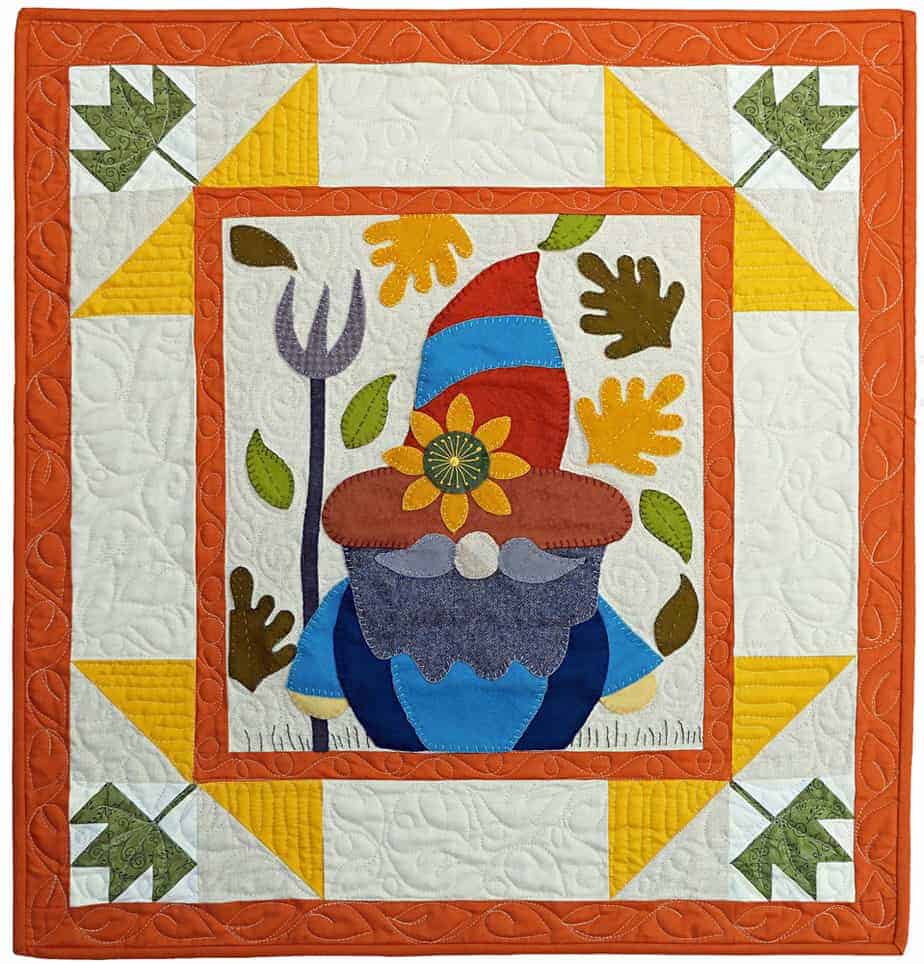 Meet Hinrik he is all ready for the cool weather and raking the leaves. He is really looking forward to the great feast at the end of the month.
Last but not least is Sven: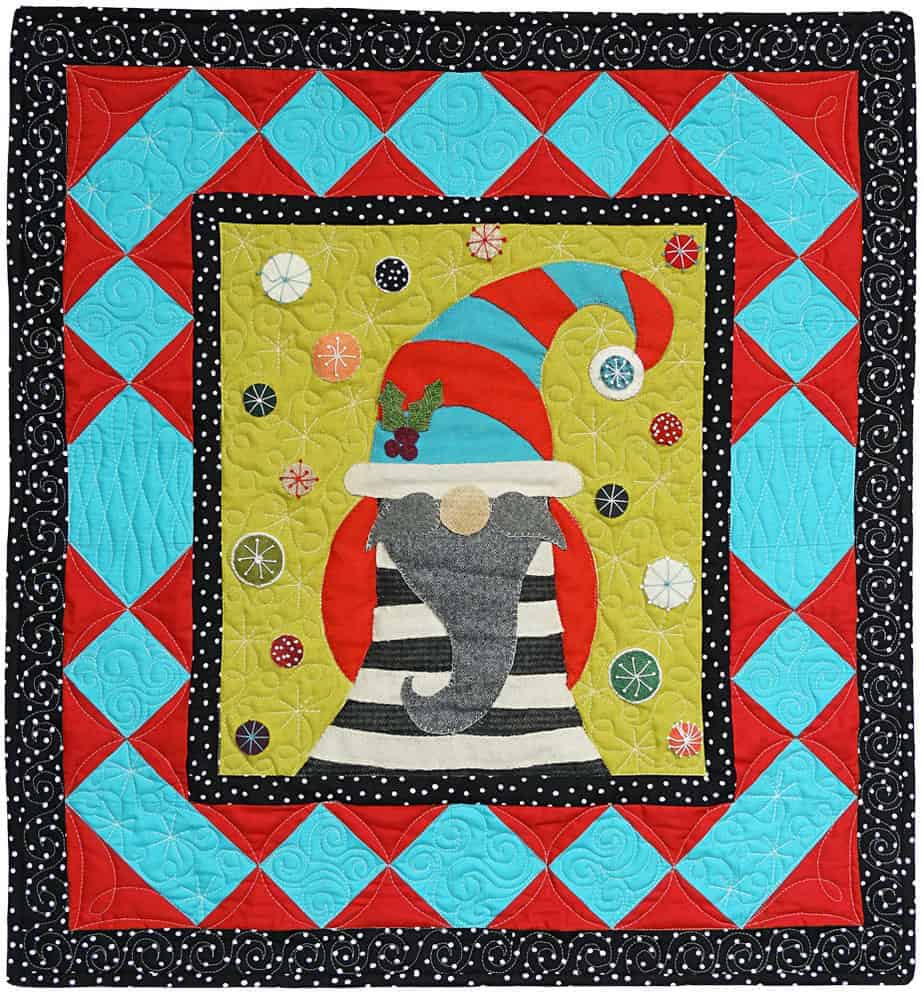 Sven is decorated for the holiday season and ready for the celebration & snow!
Thank you so much for taking this little journey with me!
Blessings!
Charisma