Around the Block of the Month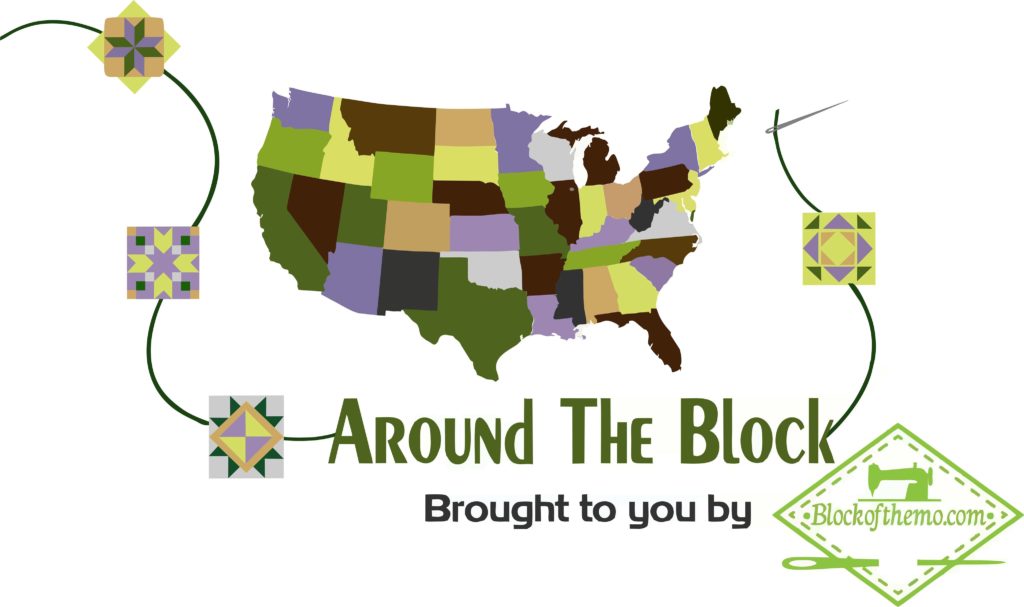 Hi Everybody!
I joined another FREE Block challenge as a designer.
Every week for 52 weeks we are doing a block of the week dedicated to a specific State in the USA.
Each block is 6 inches ( 6.5 unfinished) and there will be a variety of techniques. Applique, pieced, embroidery, ect.
Each of the designers will be contributing one block for the BOM. They will be posted every week on the site below. You can check in on the community website and enter the rafflecopter for prizes.
 start date 8/2
 website to check out the designers https://blockofthemo.com/us-tour/

You will be able to get my pattern from me on my assigned week.
BUT you will need to either sign up for the weekly newsletter OR check back to the webpage to get the blocks from each of the other designers.

 hashtag #quiltingaroundtheblock
Stay Connected with everyone else by using this # on Fb and IG.
Rafflecoptor – link http://www.rafflecopter.com/rafl/display/840d70472/?
There were several people that signed up for WA state. I originally didn't sign up because there were several back ups signed up for WA. But when they got towards the end they had troubles filling Idaho. So I took Idaho because my husband is from ID and we will move there eventually. PLus it's next to WA state and I have spent a considerable amount of time there.:)
I am really excited to see how all of these designers represent their state and i know this will be a lot of fun!
xoxox
Charisma