2022 Freedom Convoy Quilt
My friend Virginia over at Galloping Pony Studio 
Designed a Freedom Convoy quilt. I just love this so much!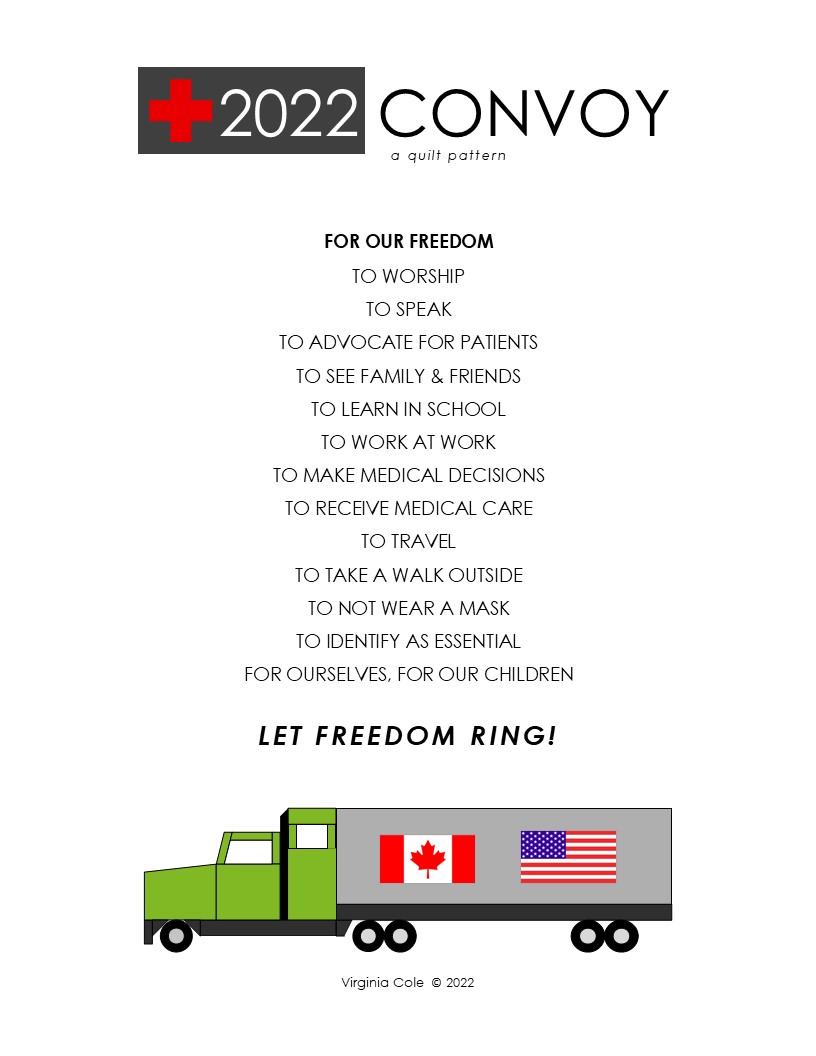 She has completed the first block: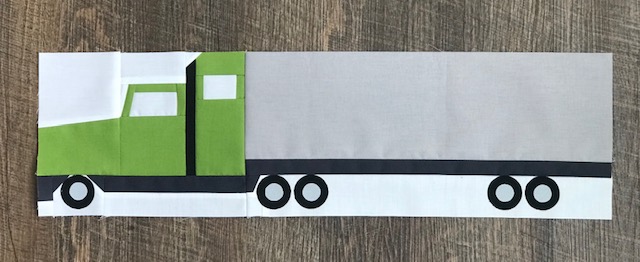 You can download the pattern here:
Here is what Virgina has to say:
I'm so excited for the Freedom Convoys that are spreading around the world, that I decided to design a quilt pattern and share it. It will consist of:
4 trucks
4 trailers that are interchangeable
a road block
a few settings
2 sizes: 9″ x 32″ and 6″ x 22″ this includes the truck and trailer together.
This is the first truck and trailer and I will share the others as I get them done.
Please share far and wide!
I just wanted to share this as I am part of everyday America. I live in a rural farming community. My husband works with truckers every day. Many people in our circle are truckers and they work hard to keep everything working. We rely on them.
Blessings
Charisma