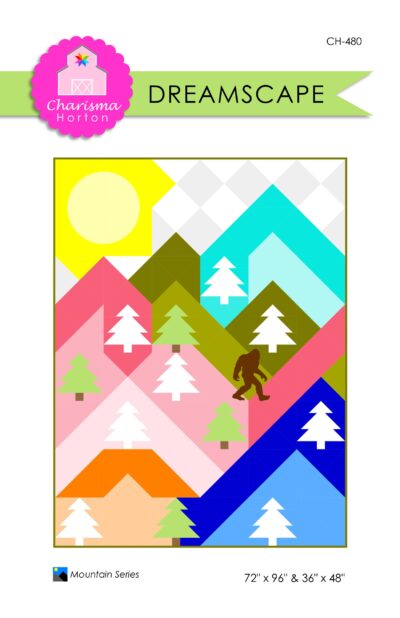 Hi Everybody!
I just thought I would open with my latest pattern release. hehe! It's such a PNW thing! I can't help it!
I wanted to come in and give my updates. I am so excited that I am getting caught up on everything! It doesn't seem possible.
My E2E lineup is all caught up and there is 2 week turnaround (or less) and I am right on track with custom quilts. Whoop! Whoop! I am also working on getting my sewing room set up for videos so that I can start actually recording and getting some tutorials out. shocking! Sometimes I feel like I will never get caught up and now I see it on the horizon. Turns out that when you aren't renovating a pink barn and you actually have a studio space it's very productive. haha!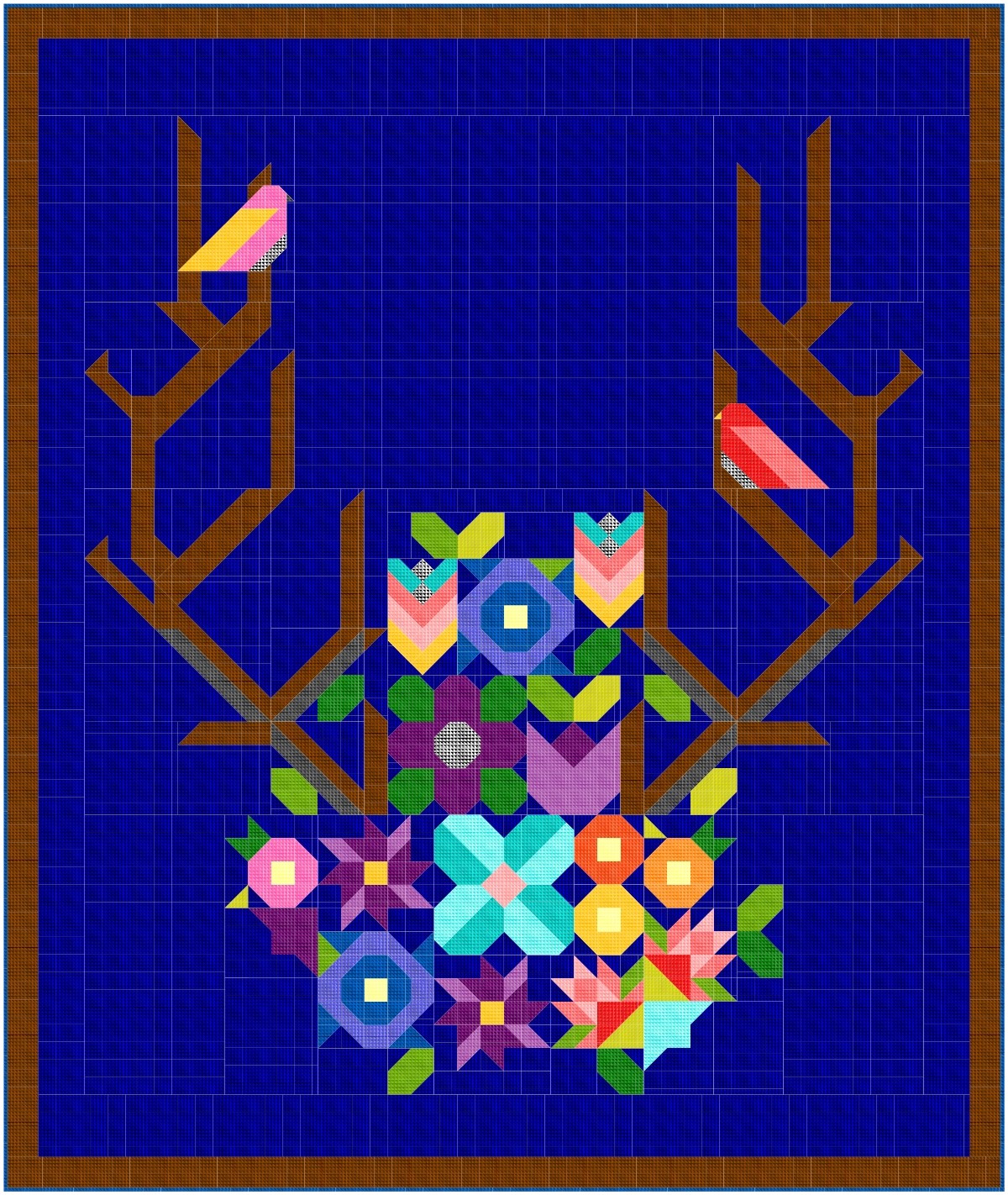 This is my Deer Bouquet quilt that I released with my first line of fabric called Live Boldly. This is written in a BOM style for ease. I do have kits listed for presale and you can choose 2 different color ways.
I live in a town called Deer Park in WA state. ( So along with chicken stuff I have also been buying deer stuff)
I am sharing that because I am offering a *free* trunk show at The Nazarene Church of Deer Park on Tuesday the 14th at 6:00 pm. There will also be cookies, tea and coffee served. If you ae local please join us. I would love to meet you.
That night I am also going to have a 5$ pattern sale to get rid of my overstock of patterns. All of the money will be donated to the church. So only cash or checks made out to the church will be accepted. Our building suffered terrible damage from the snow last year and we need funds to fix it.:) I am trying to do my part to help. :)
On Thursday nights I have also opened the little pink barn at 6:00 pm for "Sit & stitch" which is just a time for anyone to bring their hand stitching projects and work for a few hours and visit. I just decided that I needed time to hand stitch and if I don't schedule it in..it won't happen. Plus I wanted to meet new sewing friends in my new place. It's been a great thing.
I am working on my second line of basics fabric coming out. I can't wait to share it all with you. It's such a fun line and it will compliment the first line so that we can use them together but it's a way different theme. Then I will be having a fun themed line coming out that is going to be so fun!!
I can't wait to see how all of this next year will fold out. I have so many new things on the horizon and I am learning so much. It's been amazing. My transformation into a business woman, while also being an artist. I have had to learn how to give a pitch, discuss NDA's and ask for what I want and say no when they don't see my worth. It's been such a time of growth for me. I have surprised myself with how I conduct myself sometimes. It usually includes the "Mom Voice" …hahaha!
But this next several months will be a time of getting everything aligned for all that I have coming up. I love that I sort of have this quiet time to get the building blocks situated and then I can gear up for the ride that will come in the spring and summer. I typically don't get this quiet time and I love it!
It's quiet but there is so much work still! The building time is quiet but still plenty of work. just different work.
Rob started working on the staircase in our house.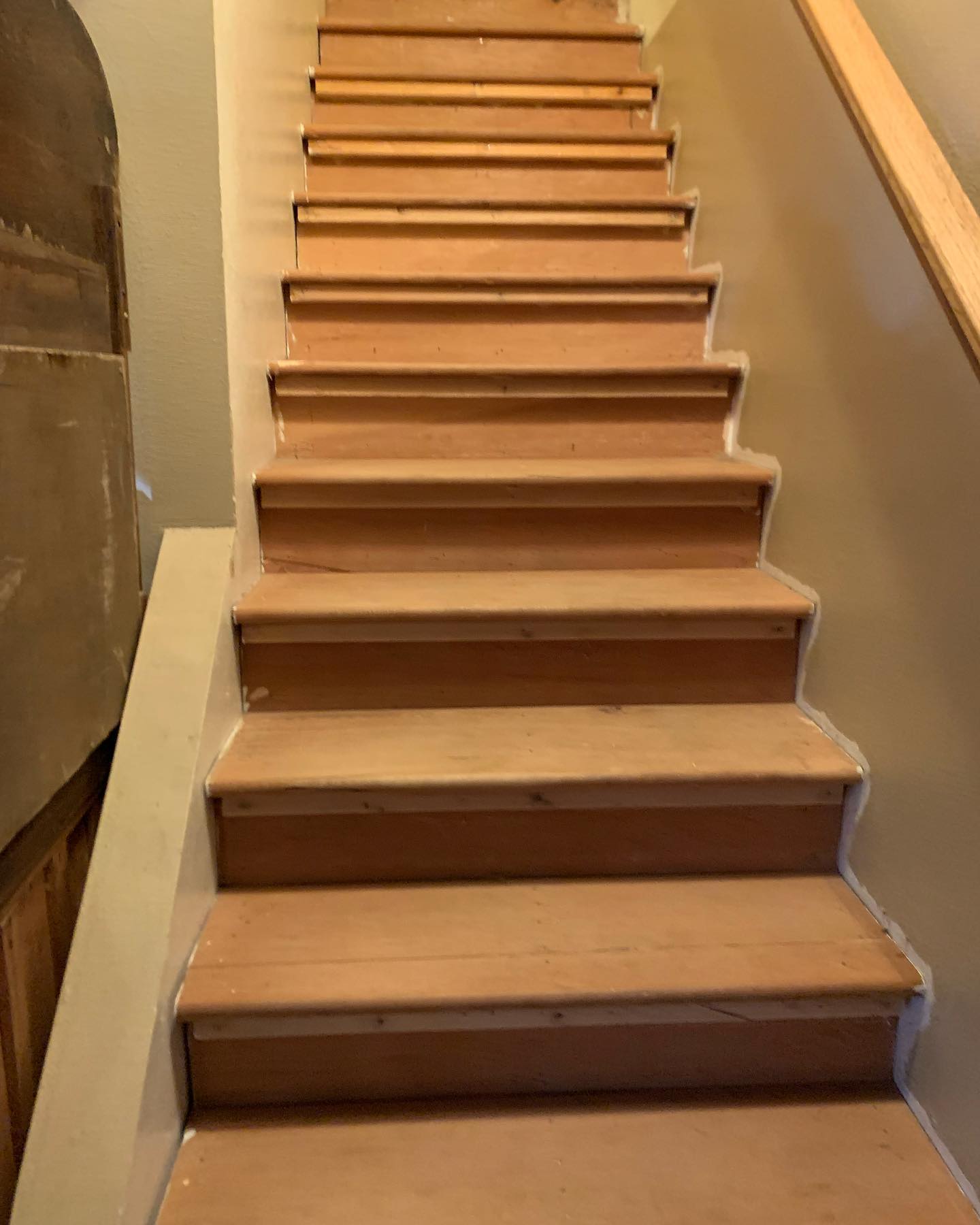 This is the before photo. I will post the after photo when it's completed. It has turned into a bigger job than we originally thought. Of course. That's how they all go. ugh! I will paint the walls after he finishes the steps.
I also ordered this pink Christmas tree for the studio.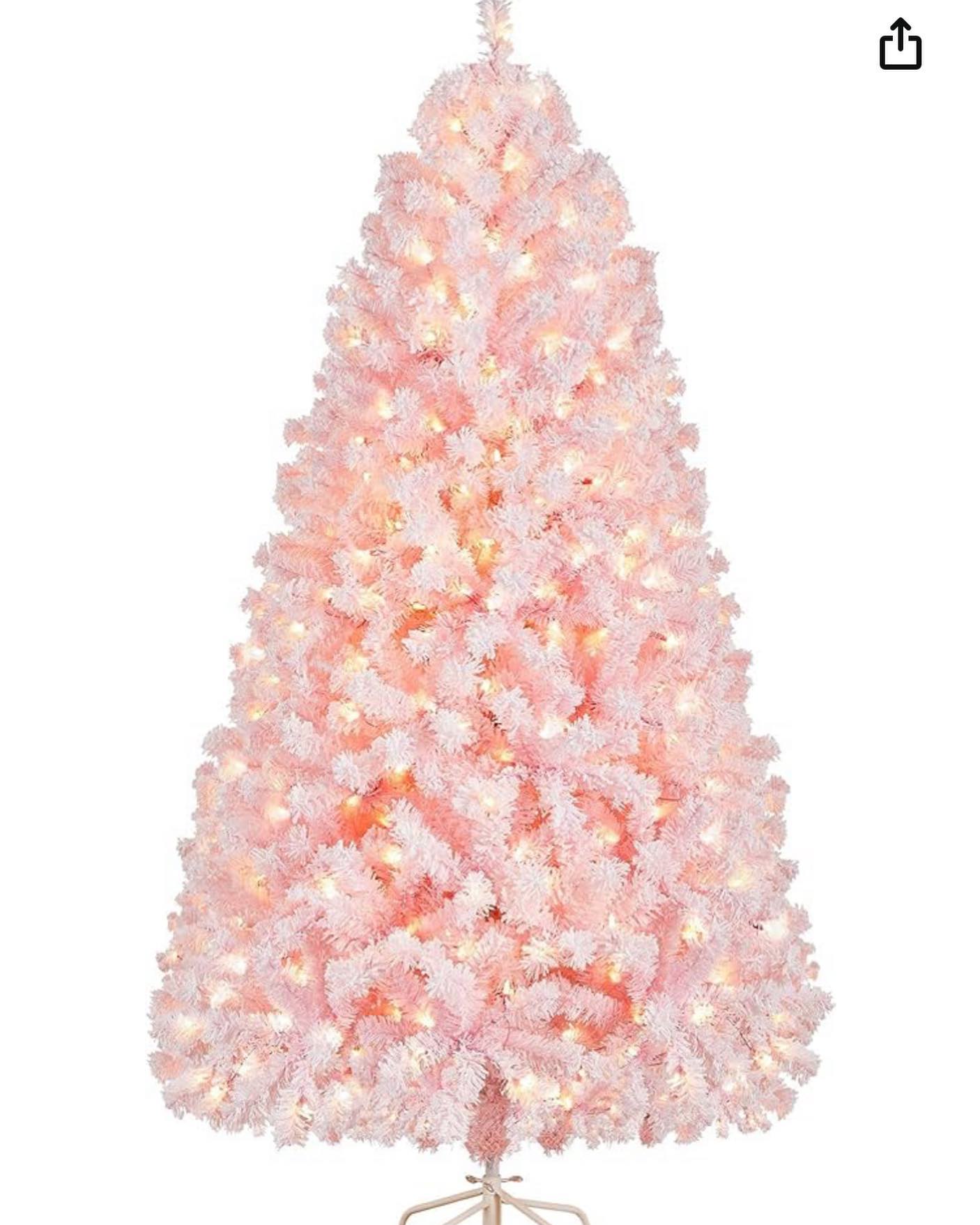 I couldn't help myself. It's so pretty! A few of my friends offered to send ornaments to decorate it. If you'd like to send an ornament –I would love that. They will be treasured and they will be on this tree every year. :)
That is about it for my ramblings.
I hope that you all have a wonderful Holiday season! I will be sharing new stuff soon!
blessings
Charisma