The Beach and The Wise Men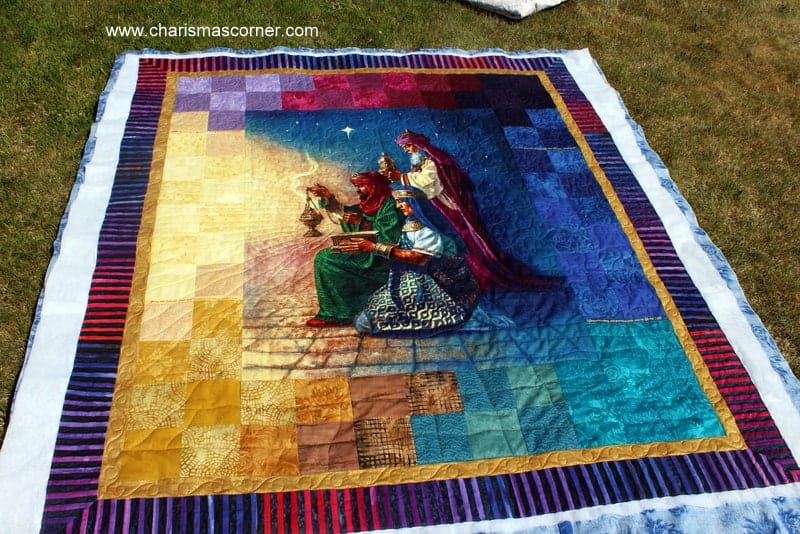 Mary sent these quilts. The Wise Men quilt is actually the second one she has made and sent me. It's so beautiful. I have this panel ( thank to her..hehe) and she has set this perfectly with all of the different blocks of colors ect.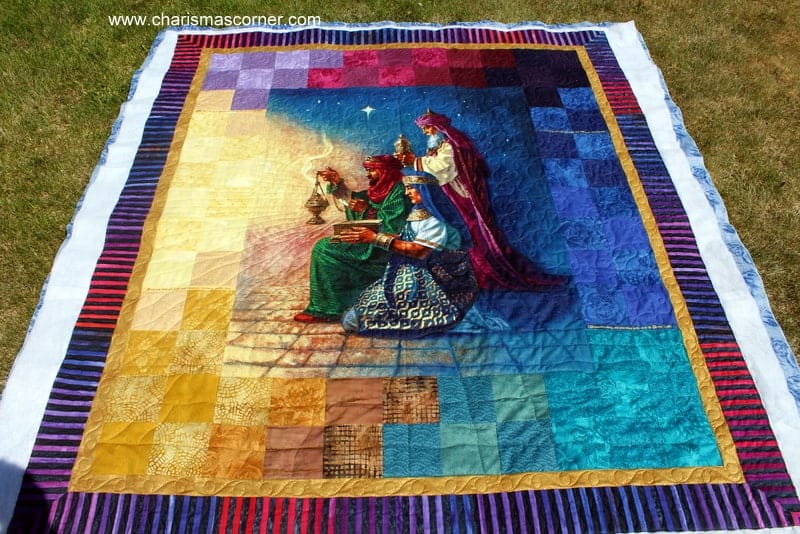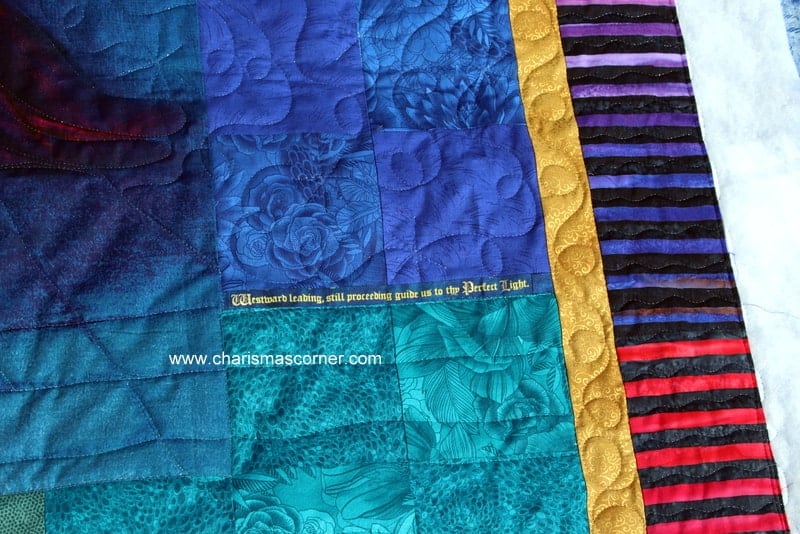 I just followed the lines in the panel and outlined a lot. But what I really love is that throughout the quilt there are these little strips that tell the story.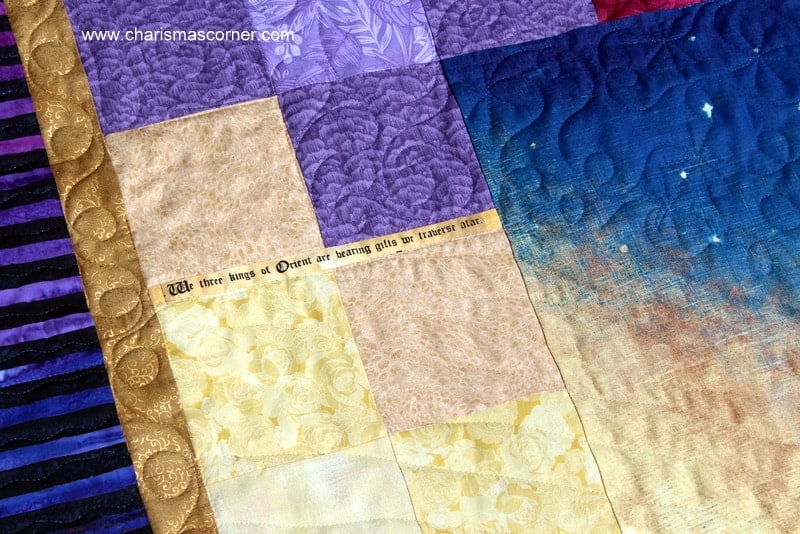 All of the little details. I love that!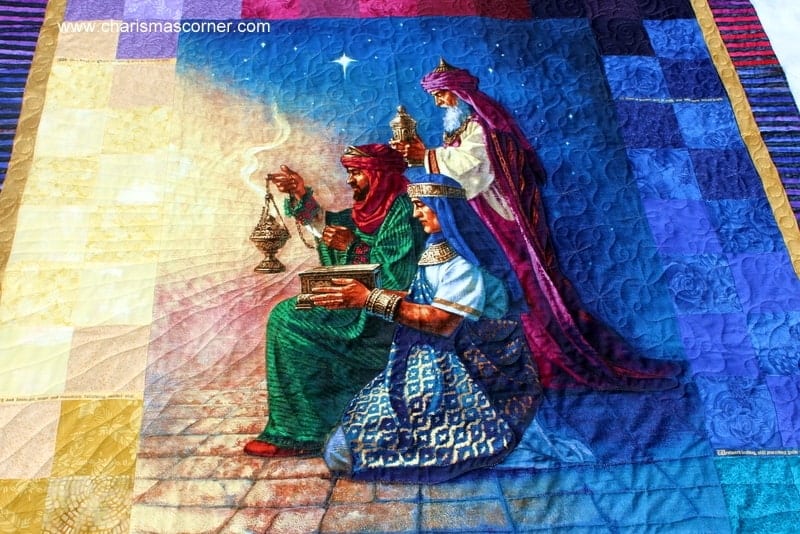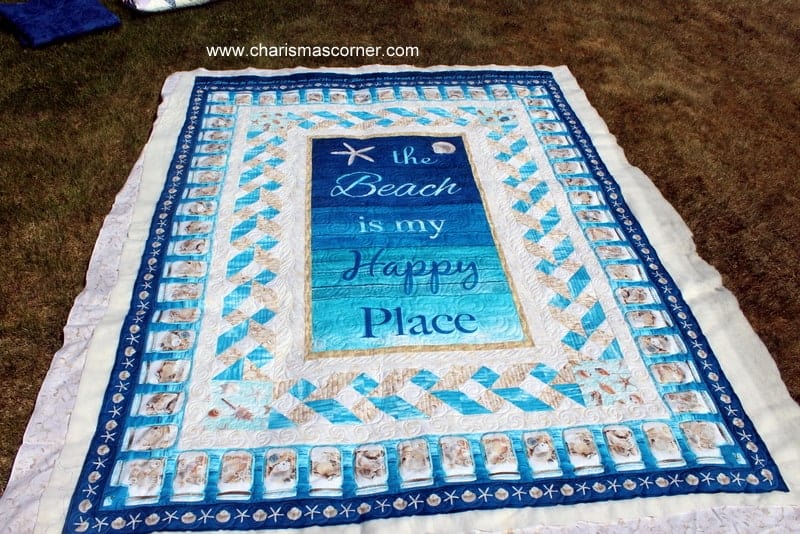 Mary made this beach quilt for her son. He has a beach house in Florida and she thought this would be a perfect gift for him.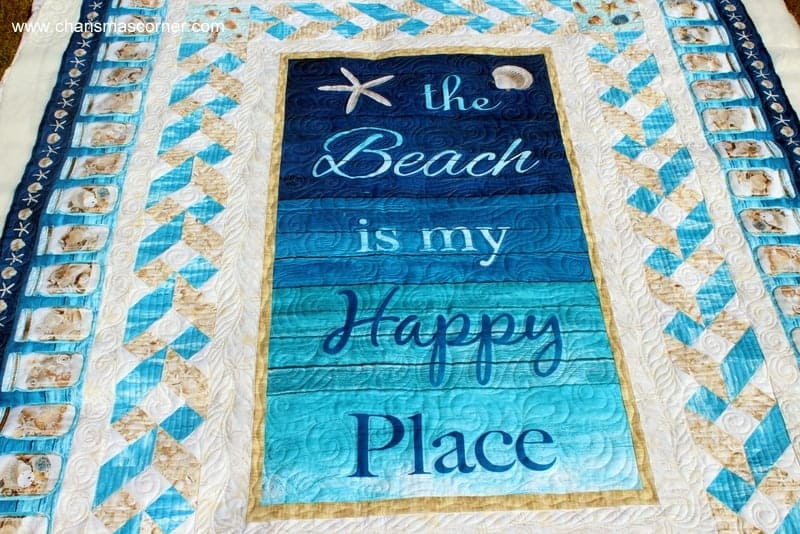 I quilted with water designs, lines, swirls, and outlines. It all came together so nicely.
Mary always does a great job.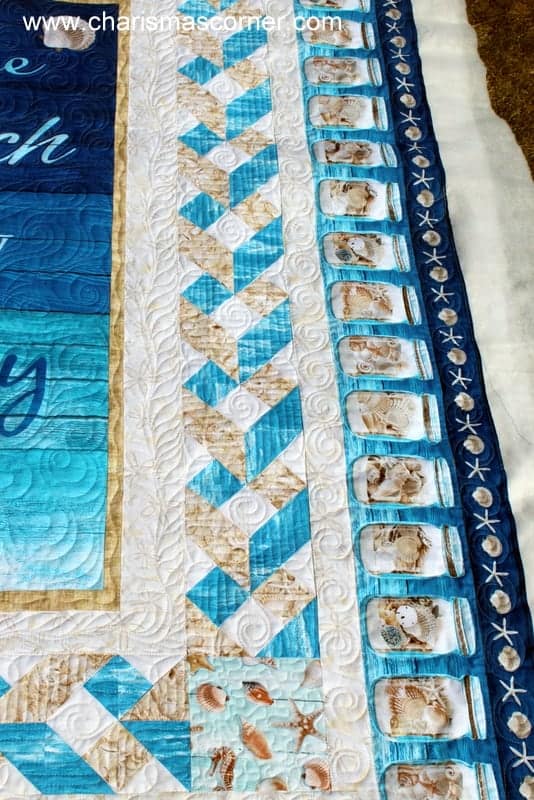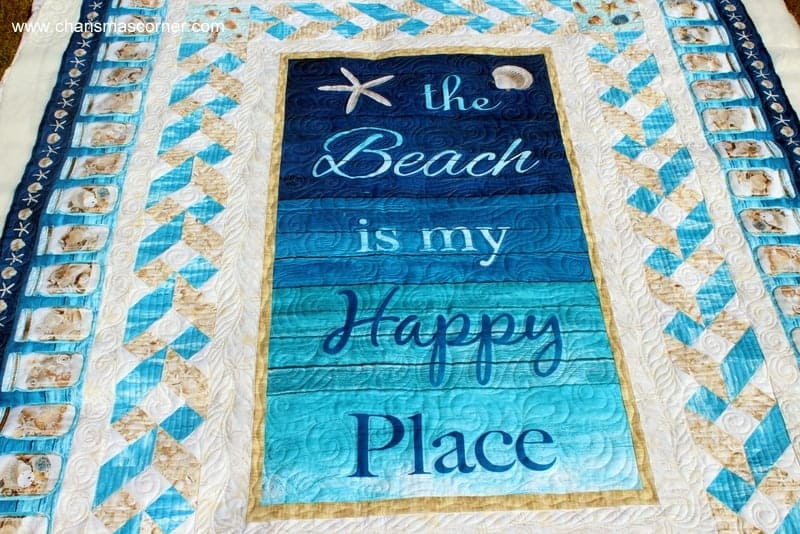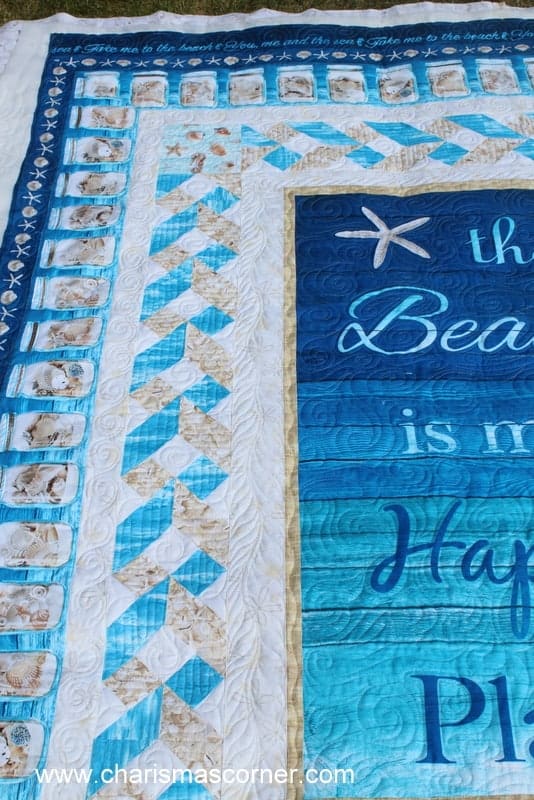 The Beach is my Happy Place is what the panel says. :)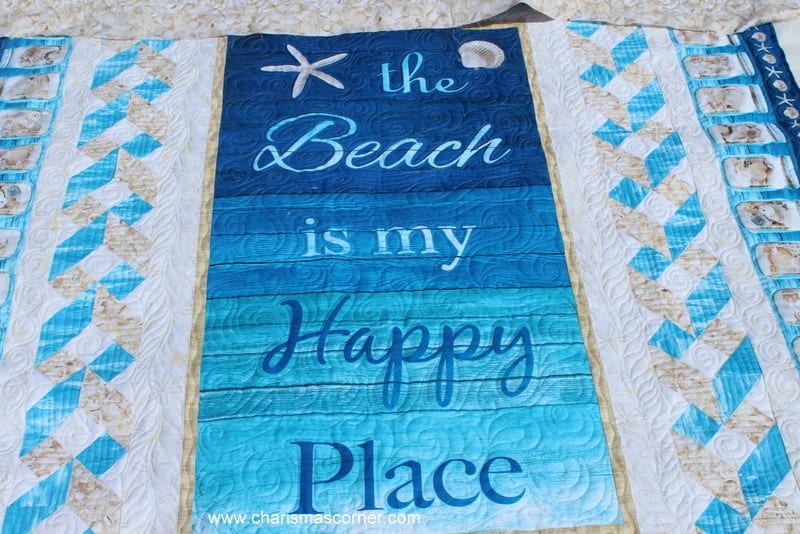 Thanks Mary! Always a pleasure to work with you.
I hope you all have a wonderful day!
xoxox
Charisma