I have a few more patterns listed in my ETSY shop. That is HERE.  I wanted to share these here…I shared them on social media already. But I like my blog to be a space where I can document my progress in lots of areas. So I have a few more to share.
First is "Believe"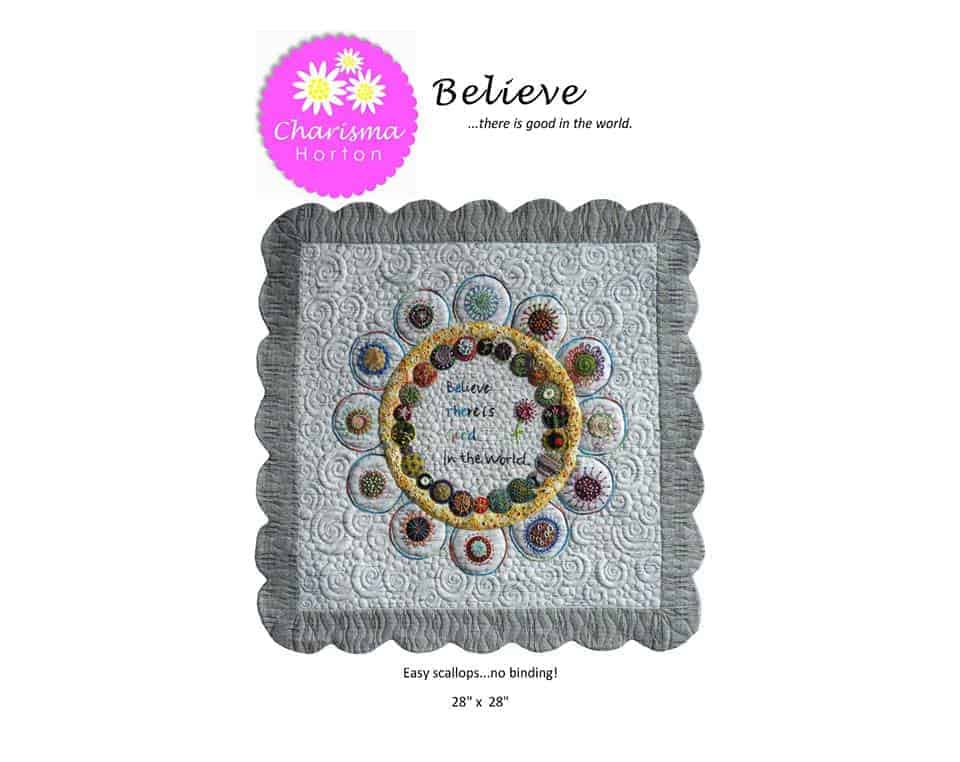 Believe there is good in the world. Be the Good. I made a quilt with this quote last year and it spoke to me in so many ways. I decided to use it again. I love the message. As you can see from most of the Stitching patterns that I am releasing they all have quotes. I love a good quote and  I am inspired by them. I want to be surrounded by them. Words are so powerful. Words are a part of every single thing in our lives. We need them like we need air.
You can see a close up here of all of those French knots :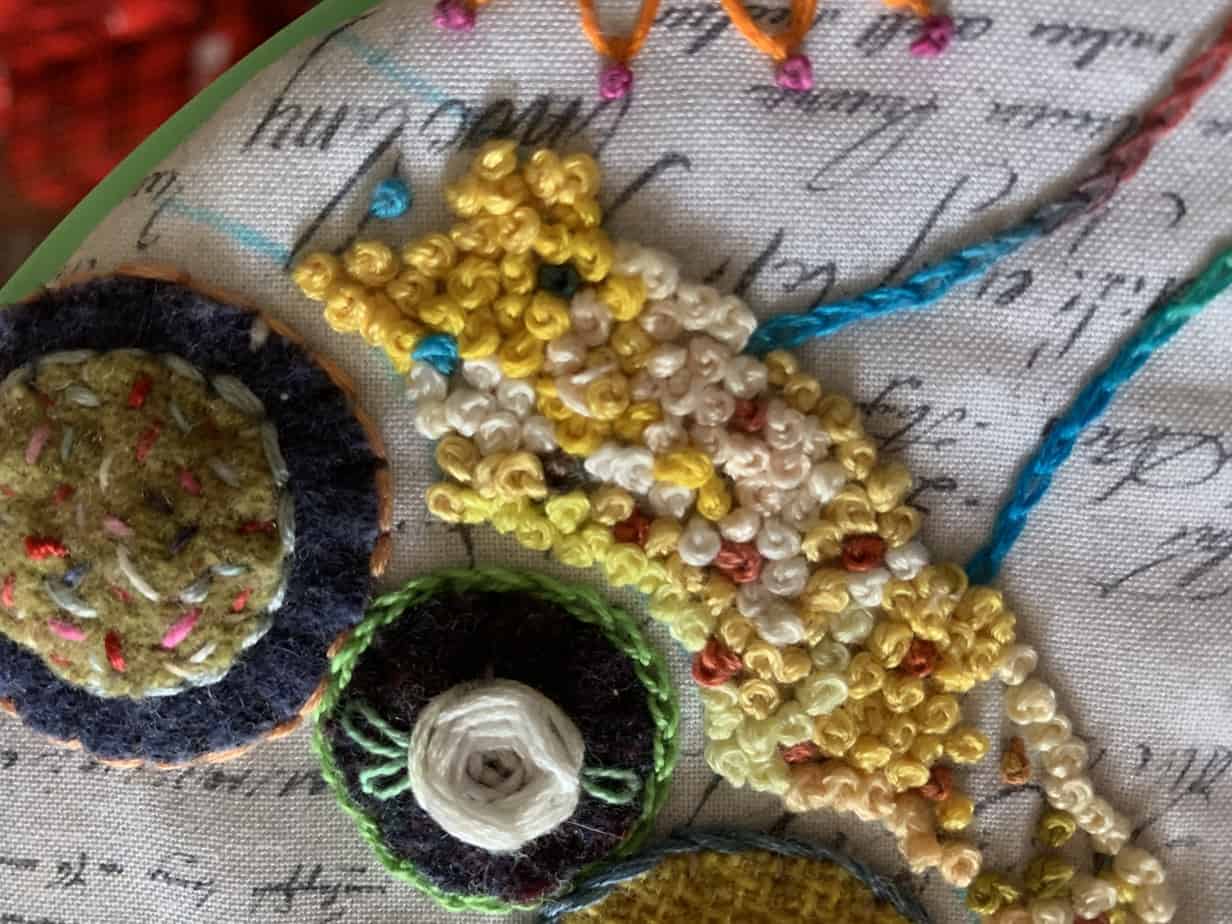 It takes a bit of time..but honestly it's so worth it! It fills in so nicely and creates such a great center.  This next picture was taken after I took it off the frame before I cut the scallops. I am really happy with this finish. All of the stitches used are featured  on my You-Tube channel. You can also find links to those on my tutorials page. This is very doable. It just takes time as with all hand stitching projects. I also didn't put binding on this. The instructions for facing the scallops are included. :)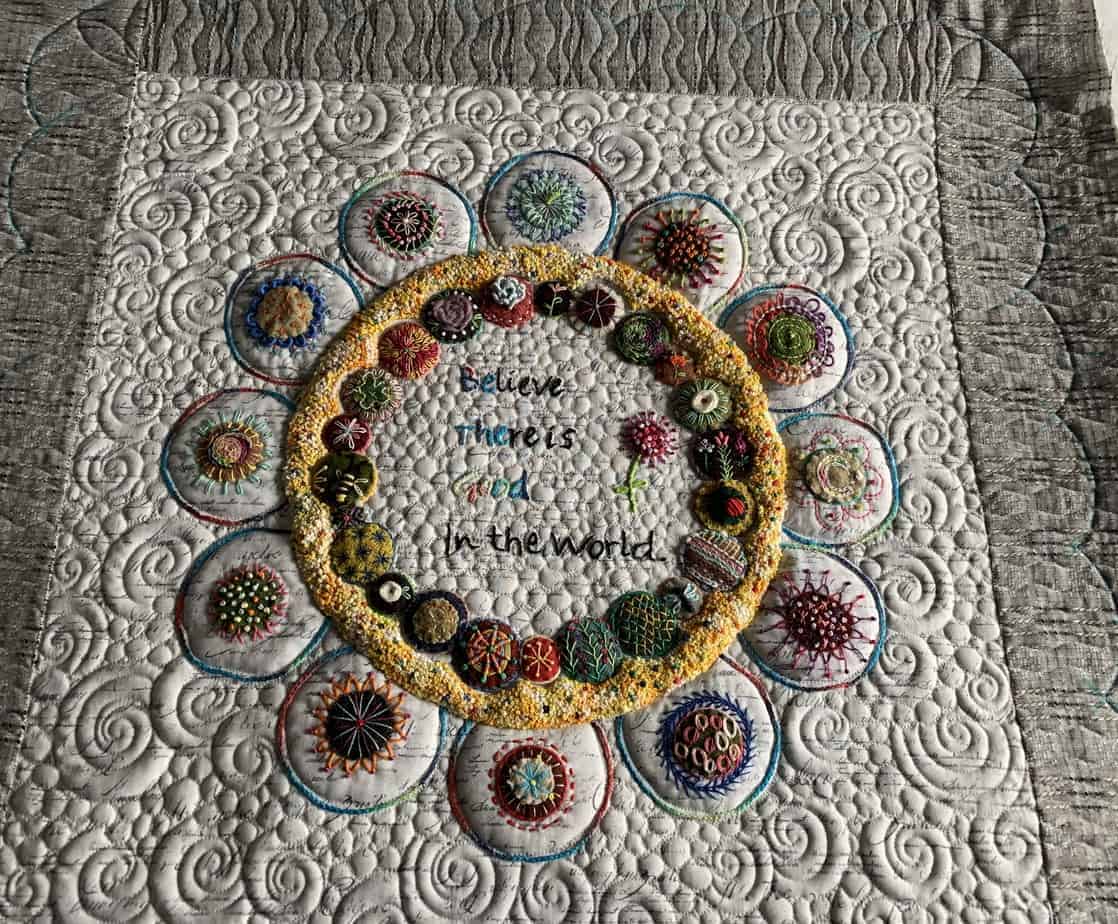 I made this wall hanging a few years ago and it gets so much attention I decided we could make a pattern for it. Joyful Garden: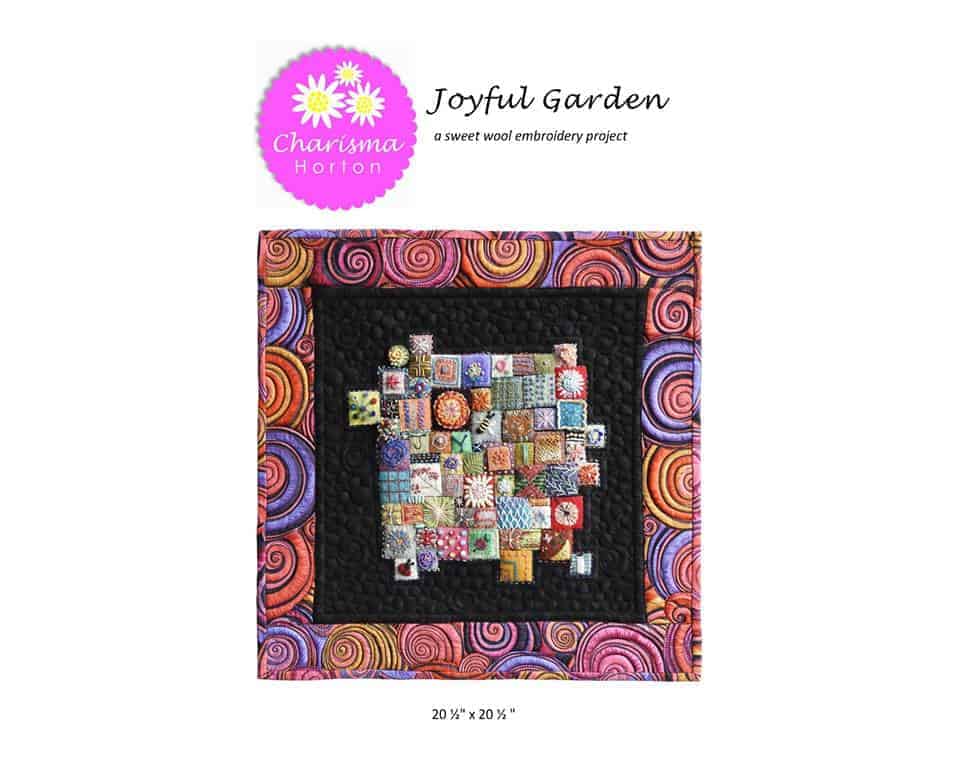 I also released a pattern called Full Bloom. It's a modern quilt with lots of negative space…and it finishes full size.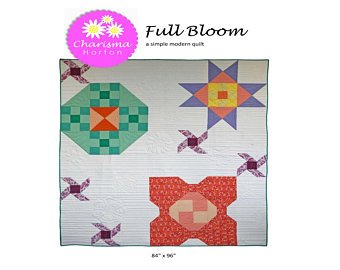 I have more coming! YAY! I have been working-working-working!
I hope you all have a wonderful day. Today I have a prayer being answered…..one of many. I am so blessed & thankful. I pray all goes well. Here's to a fabulous new beginning to a new year!
Charisma