OOOOPS! I Did it Again!! I am a Cover Girl!!
I got an email from my editor with that Headline "Oooops you did it again"
HAHA!!I made the cover of the March/April 2022 Edition of Quiltmaker magazine:
This is so exciting!!  Making the cover of this magazine and I have been featured in it…..I don't know how many times!!
The quilt is called Rise and Shine and it was made with American Made Brand Solids by Clothworks. I used 80/20 batting from the warm company. :)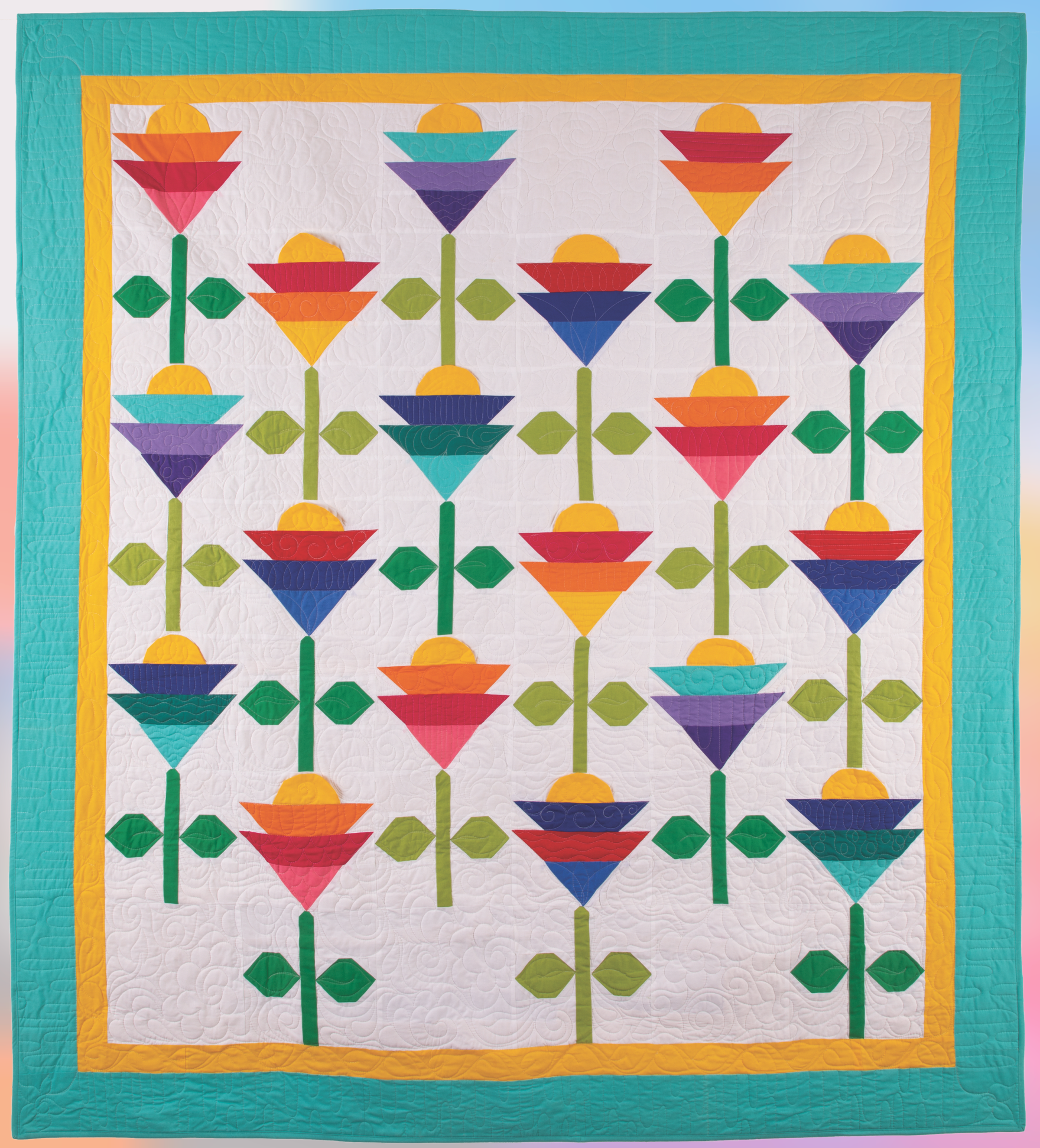 I really love my editor.
I think what some of you may not know is that many magazine publications are owned by the same company. Golden Peak Media owns several quilting magazine publications. I have been featured in many of those — McCalls, Love of Quilting, Quick and Easy Quilts, Quiltmaker …I think those are the main 4 that I have been featured in by this specific company. Tracy Mooney is the editor of two of these publications and she is also one of the hosts of the Quilt and Tell Podcast. :)
Anyway…for 3 years I had been getting published in MANY issues. It took 3 years for me to make any covers and I finally made a Cover of Quiltmaker last summer. Tracy felt bad that it took that long I think. There is a certain method to how covers are chosen and for some reason or another I just never made it. I told her it was fine. I was happy to be the Susan Lucci as long as I could still work with them. They are such a great company and they took the very first design that I had ever submitted and they have helped me all along the way. I feel like I know these ladies in person, I have worked with them for a few years now and I genuinely appreciate the care and support that they have given me.
However….I have to admit it feels really nice to make some covers! It's such a badge of honor.
I am not sure if I ever shared the story of the first magazine publication that showed up in my mailbox.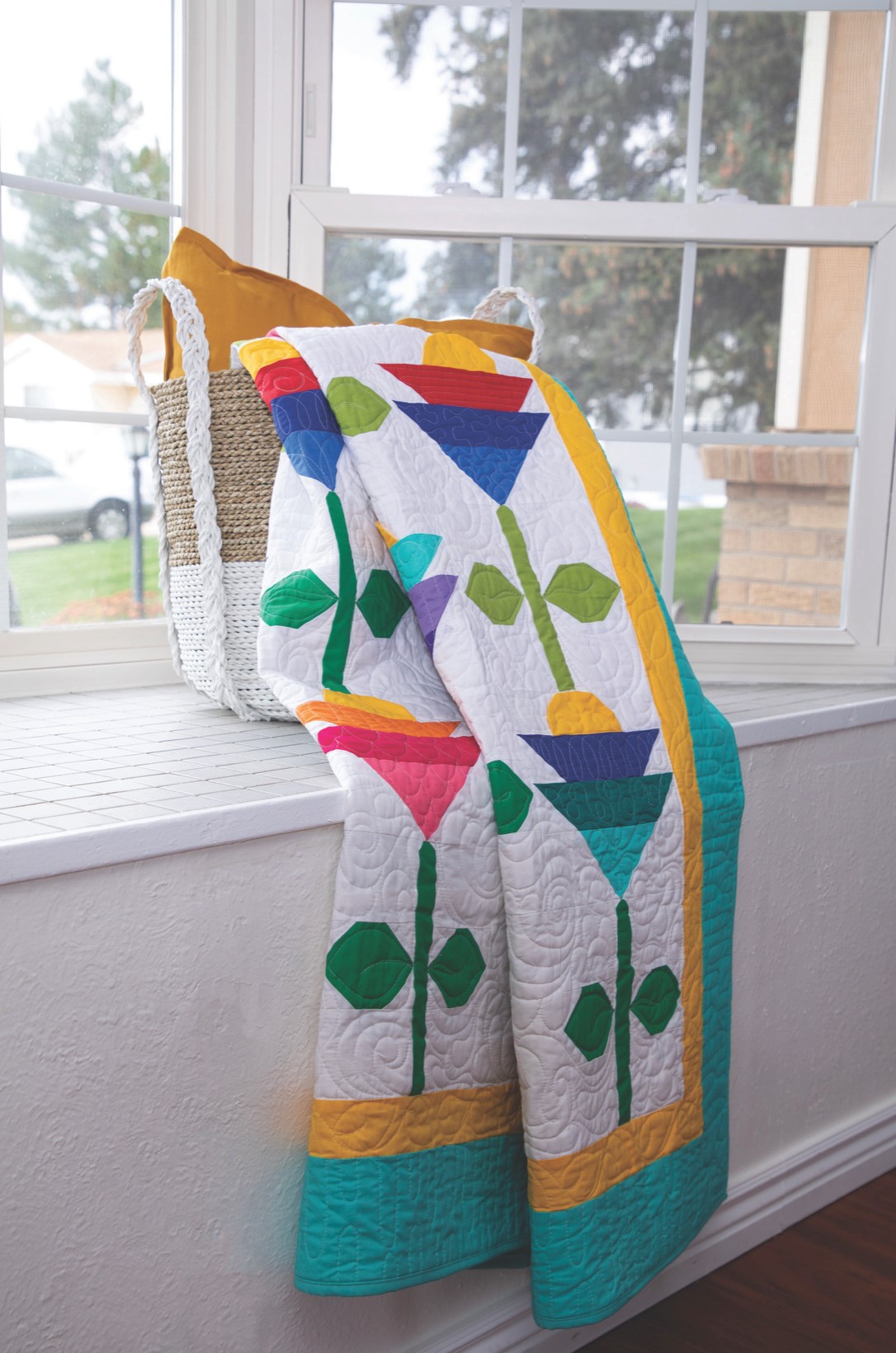 It arrived and I opened it up. I sat there and cried. I had nobody to call. I wanted to call either of my grandparents and tell them the good news. But My grandma was in the home and she never really learned how to use a cell phone. LOL! my grandfather has passed. But I knew they would have been so proud. They encouraged me to pursue my art. My parents didn't do that. In fact I was told it was a waste of time. In that moment, I felt like I had finally made the BIG TIME and I had nobody to call. But after a few minutes of sobs some really good friends, who have practically adopted me, happened to call and I was able to share the news. They expressed their pride ect and I moved passed that moment pretty quickly. (I have only given away a few of my magazine quilts, so far, and they are the recipients of one of those. A veteran and friend of my brother got another one)   But I will admit that every single time I get that envelope in the mail…I get a spring in my step. I am so excited to open it and see how my quilt is displayed in the magazine. I have a brief moment of "I wish I could share this with my grandma and Grandpa." All of the odds were stacked against me to actually make something of myself. They tried to encourage me and help me along the way. They were so proud of my skills.
All of that to simply say I don't ever take this for granted. I think every single accomplishment is an answered prayer of myself, my family and all of those are coming true…it just took 40 years. They are all blessings and I will treasure each one.
What a long drawn out story to tell you all I made another cover! HA! The quilt is called Rise and Shine. They are some bright colored flowers that have a fun little 3-D element to them. I actually have designed a few in the series.  You will be seeing some more designs in this flavor at some point. They are really cute. I just have to catch up on some projects and you know…I have a little trip to Missouri Star Quilting Company here in a few weeks.
There are openings in the retreat if you happen to have the time…:) There is also a trunk show open to the public on Tuesday night The 15TH.
Here is a link to the retreat for more info: RETREAT
I hope you all have a blessed day!
XOXO
Charisma