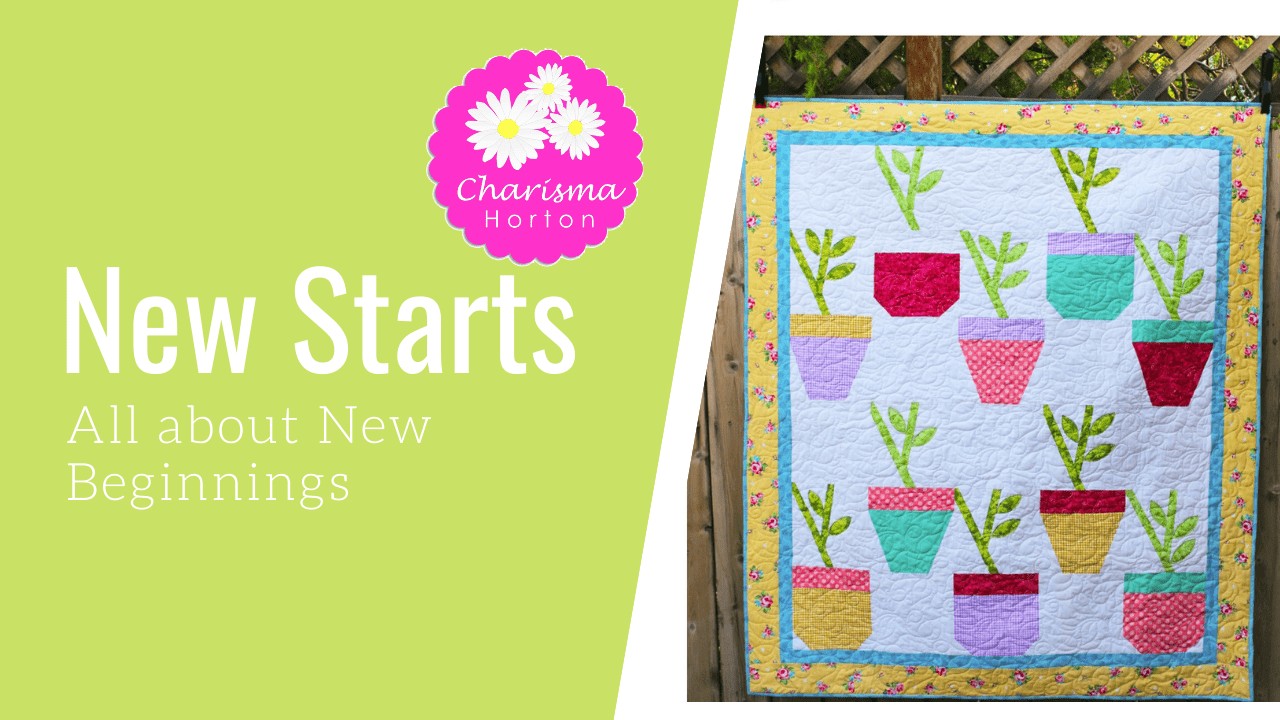 Hi Everybody! It's Movie Monday!
I have released a new tutorial on my YouTube channel. You can find that here. 
This week we are focused on New Starts. This is a sweet quilt that is fun to make. There are a few blocks. It's also a great quilt to personalize. You could add buttons, flowers yo-yos, bugs and cute little embellishments.
You can find the pattern HERE.
There is a digital download version and also a version you can get shipped to you.
I am so happy to share this with you. Thank you for following along.
Happy Quilting
Charisma