House Hunting Saga Continues..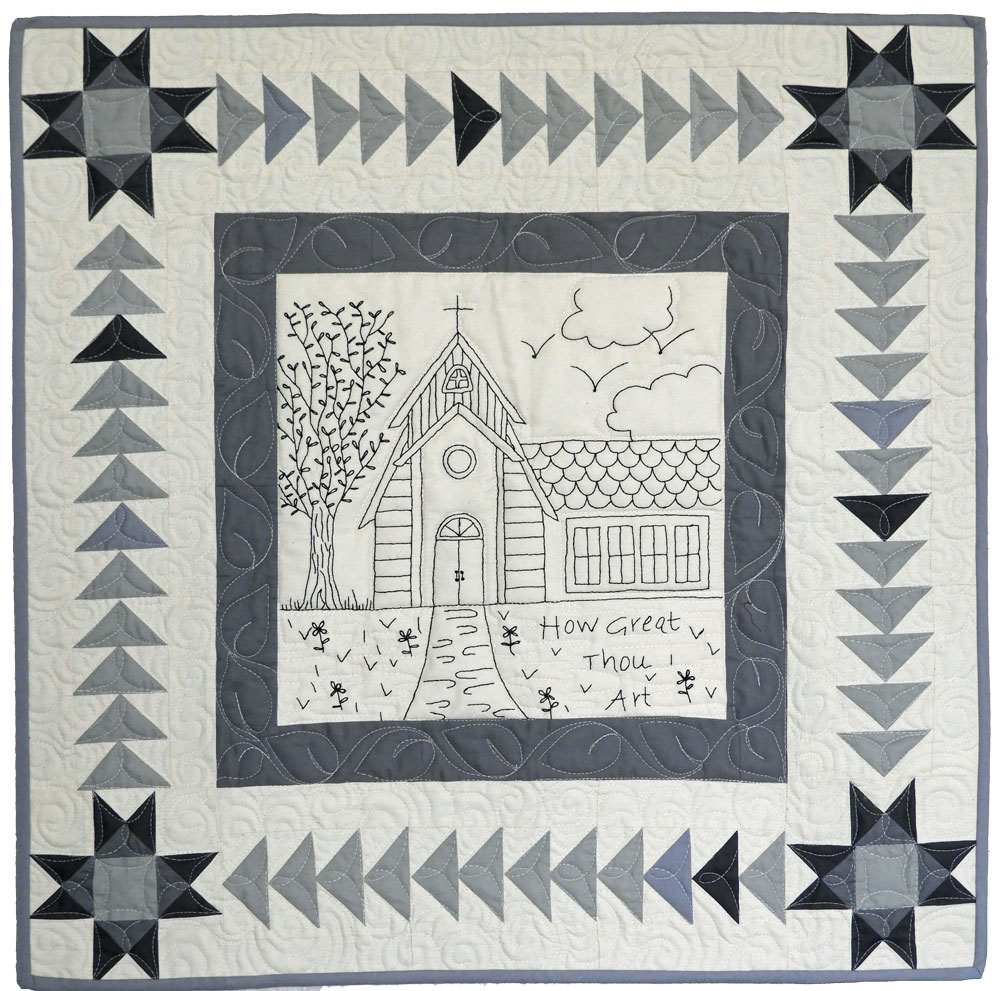 I am trusting God to take me to the right home and to protect us during this process. I am documenting all of this so I can remember if I ever have this desire ever again because I sincerely don't want to go through this type of process again. I think if I do this again, I am not going to sell & buy at once or it needs to be a much different market. I am learning my lessons.
I had been hesitant to show the house that we put an offer in (and was accepted) because I didn't want to count my chickens before they were hatched. I have had that small voice in the back of my head that something was wrong. But of course, because I have been struggling to move this whole time I wasn't going to be heard and I even lose trust in myself because who knows? Am I trying to just "find" something wrong to back out? I haven't been able to truly get excited or embrace it because that small voice was saying something to me.
I have been struggling because I feel like we are being scammed. I am just going to put that out there even though I sound crazy, right? We are buying from an investment firm. This is the type of firm that calls you and says "we will pay cash for your home" when you are struggling ect. they will take advantage of older people ect.  Then they will "pretty it up" to sell it for a quick buck.
So it has been sitting on the market for 4-5 months. That's highly unusual for the area because the market is so hot that houses are selling for above asking sometimes in hours of being listed. I went into it knowing that. I also hated the pictures. Whoever built it did weird things and the layout is wrong.
They also cut corners in weird ways like they put in new counter tops and appliances in the kitchen but left the 1980's cabinets? Why would you not update that? But I can do that. No big deal. I just felt something was weird.
We found out that there has been no offers or activity from our agent who asked theirs. We put in an offer and all of a sudden there were 3 other offers. Really? That sounds fishy. Then my agent had to negotiate all night long to get our bid, which was the best one accepted? All of that didn't sit right with me. But OK….
I have been waiting for our inspection. My Father in law is a contractor in his own right with vast knowledge and he lives 20 minutes from this house. He went to the inspection. Stayed for about an hour. He called me and said the 2 guys doing the inspection were doing a thorough job and they were there for 3+ hours. My FIL stated there were some pretty big issues.
I got the inspection report and I was just overwhelmed. I immediately called the inspector to ask questions.
He assured me that the house wasn't going to fall over but there are major safety hazards that need to be delt with.
He prioritized them for me.
Radon poisoning. This house has extremely high levels. A special ventilation system to be put in. Apparently this is not unusual for that area but it's a bit stunning when you look up the symptoms.
A new deck. The deck has unstable poles. You can see in the pictures that they are bent and ready to fall. We couldn't see when we were there because there was 5 feet of snow. The deck isn't even completely bolted to the house so it's separating (from the house) and the wood is rotted in places. That is a HUGE expense.
The roof. Omgosh, There is so much wrong with the roof. It's even hard to explain. But the original roof was put on without sheeting. The wood and soffits aren't protected so it all has to be fixed. But the investment company paid someone to "fix" the roof. All they did was add a layer of shingles. And they didn't even clean up after themselves. Our inspector said they found a pack of shingles and broom up on the roof.
There are 2 chimneys but no fireplaces. They didn't remove them or even plug them correctly so the house can be invaded with pests and whatever else. Not to mention the chimneys weren't put in correctly in the first place so there is damage as a result.
There is a leak in one of the bathrooms that has caused significant damage to the cabinet and possibly the floor and subfloor. This is what is real crappy. They put new floor in that bathroom. So they didn't fix the leak and they quite possibly put new flooring on rotten subfloor. They tested the levels of moisture in the floor and it was high.
The furnace is 30 years old and not working properly.
Those are just the major issues. There are a ton of other issues but the other issues I am hoping are something my husband fix. Along with all of the updating we need to do. There are even electrical issues. It's just amazing. If you are going to go to all of that trouble to flip a house. Why wouldn't you pay an inspector to find out what actually needs to be fixed?
Maybe they are just trying to keep inspectors in business? Maybe they are waiting for a cash buyer who wants to wave the inspection? I can't say. But I guess we will find out. They have a few days to respond. I will be leaving town not knowing if I am going to be homeless in a few weeks. This is so painful for me.
I have this HUGE fear that I am trying to work through. It is crippling to think I will be homeless. I grew up poor. I went to 7 different schools in junior high. That is only a 2 year period. Being homeless is a REAL fear for me. Having a stable place to live is really high on my security list.
I am willing to go through with the deal if they want to fix all of these things by a licensed contractor but I have a feeling this is not the way it's going to go.
I guess I will know in a few days.
I will keep you posted on the process.
xoxox
Charisma