Happy New Year and Happy Anniversary to US!
Happy New Year! I cannot believe it's 2022. This last year has brought so many changes in my life.
I can hardly even begin. I had a few deaths that hit me pretty hard. A wedding. My last little bird graduated from high school, went off to college and that has been difficult. That was a weird life change. How do I even exist if I am not parenting? Dogs are the best medicine. Honestly.
Then my husband got a new job and we are waiting for our house to sell so that we can relocate. I am so torn about all of that. But I am doing my best to exist in this sort of limbo until I land where God wants me.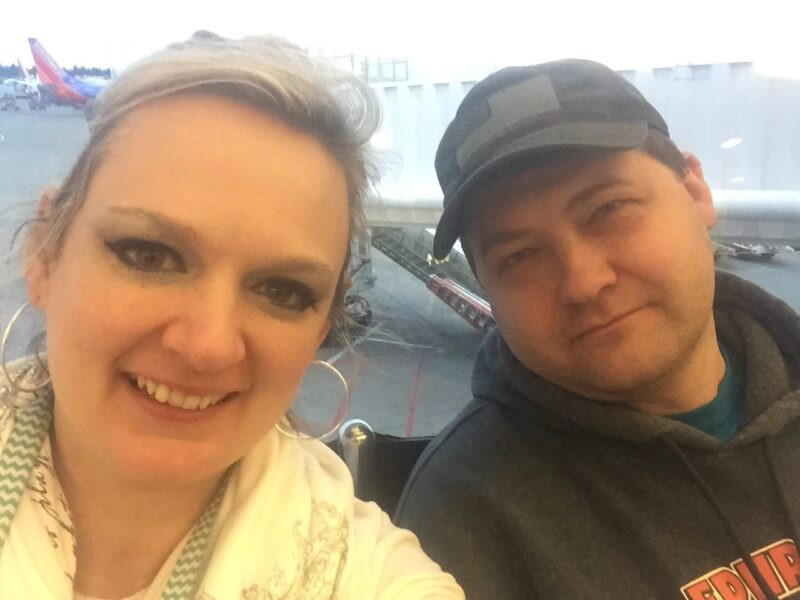 It's my 19th anniversary being married to The Rob. It seems like is has flown by some days. Other days it has creeped by …a turtle would have beat us in a race. I am so thankful for that I get to do life with this guy. *mostly* LOL! I can't say every single moment that he is a perfect gem….but he is a kind man who has always put his family first. He has sacrificed so much and it's my turn to help him find his place to enjoy life a little more and not work until our time is gone.
We are already looking forward to scheduling hikes and planning our weekend getaways in the summer. We have had several hikes on our bucket list for years but we haven't been able to go because harvest dictated our lives during that season. This year hopefully will be different and we can start checking those off. I am looking forward to being able to spend that time with him and our dogs enjoying nature. Give me the hills and trees any day of the week. But I seriously have to get back in shape. These last 2 covid years …I have not been treating myself well. All of that time staying home and baking aren't good. As soon as the snow melts we will be training. :)
I had wondered when our kids were younger if Rob and I would have anything in common when they left….the truth is that we worry about stupid things sometimes. LOL. We love to talk politics. we like hiking, kayaking, walking the dogs, eating and a whole host of other things. It's just that we have been so busy building a business, raising kids and saving. We haven't had time to think about so many things.
IN my family of origin people didn't stay married. They had many marriages. In fact most of them didn't stay in one location for long, or maintain friendships…ect. Nothing was secure or stable or lasting. Being married for 19 years ( to one person)  is a HUGE accomplishment….as sad as that sounds. I think when I got married I had the best of intentions to get married and stay married….but I am not sure I believed it could happen because I have never really witnessed it myself. That was a fairytale that "other people" had….
Rob and I have not had a fairytale marriage. But we have worked, grown, stretched ourselves, compromised, trusted and never gave up. We stuck together and I am really proud of us. We weren't taught how to do any of this.  In this last year alone, I have surprised myself with how crazy I have gotten when my world was upset and turned upside down.  After Roo moved I was a WRECK! And I didn't know if I would survive it. I also had a really bad weekend when Rob told me he was accepting a new job and we were relocating…..If I think back to those 2 times in this last year….well the fact that Rob still stuck it out is nothing short of a miracle. LOL! I am not proud of any of those moments. I am proud that Rob was able to withstand it all. Once I get over myself, I get into the planning mode and I will make it all happen for him. I will support him because this is good for him. He has supported me and my wild-crazy quilty dreams.
So as I approach this new year I am trying to open my arms to the new experiences, the new home, the new life and try to go with the flow of things as they happen so I can make it easier on the both of us.
I hope you all have a wonderful new year. Celebrate the small things, enjoy the everyday moments and cherish your loved ones.
Blessings
Charisma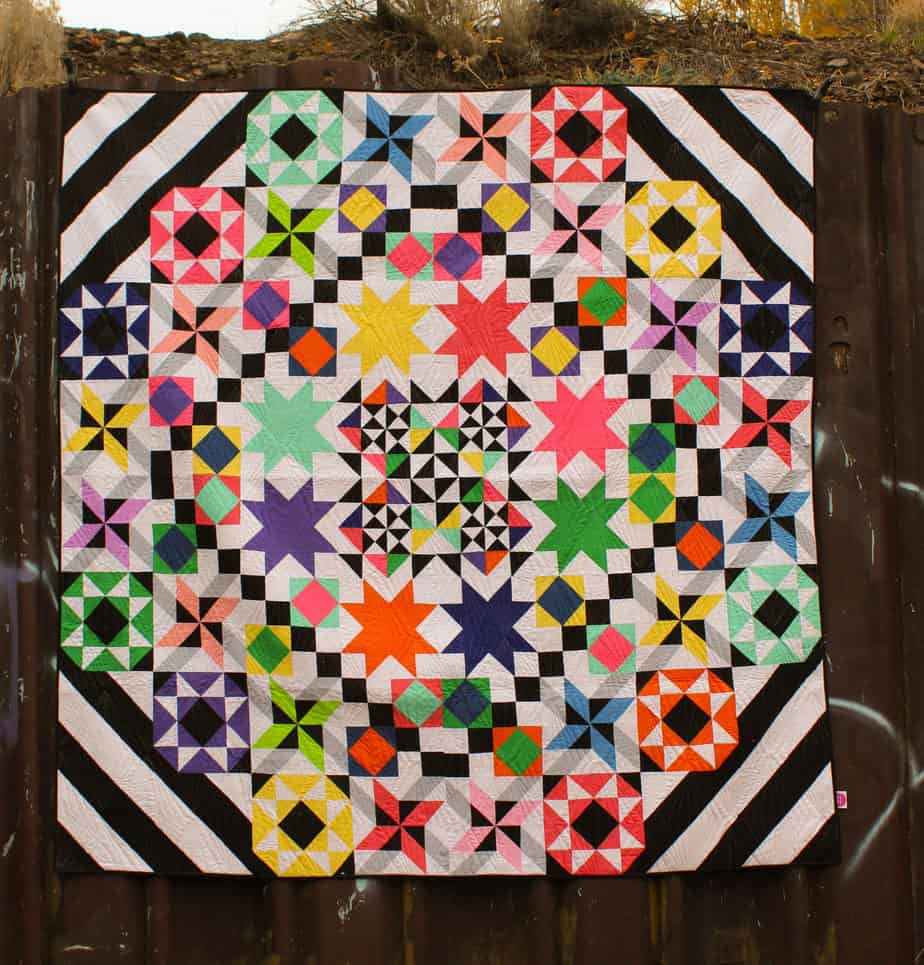 This quilt is called Awesome! I just wanted to share a quilty pic. :)