Gem State ~ USA Block of the Month Tour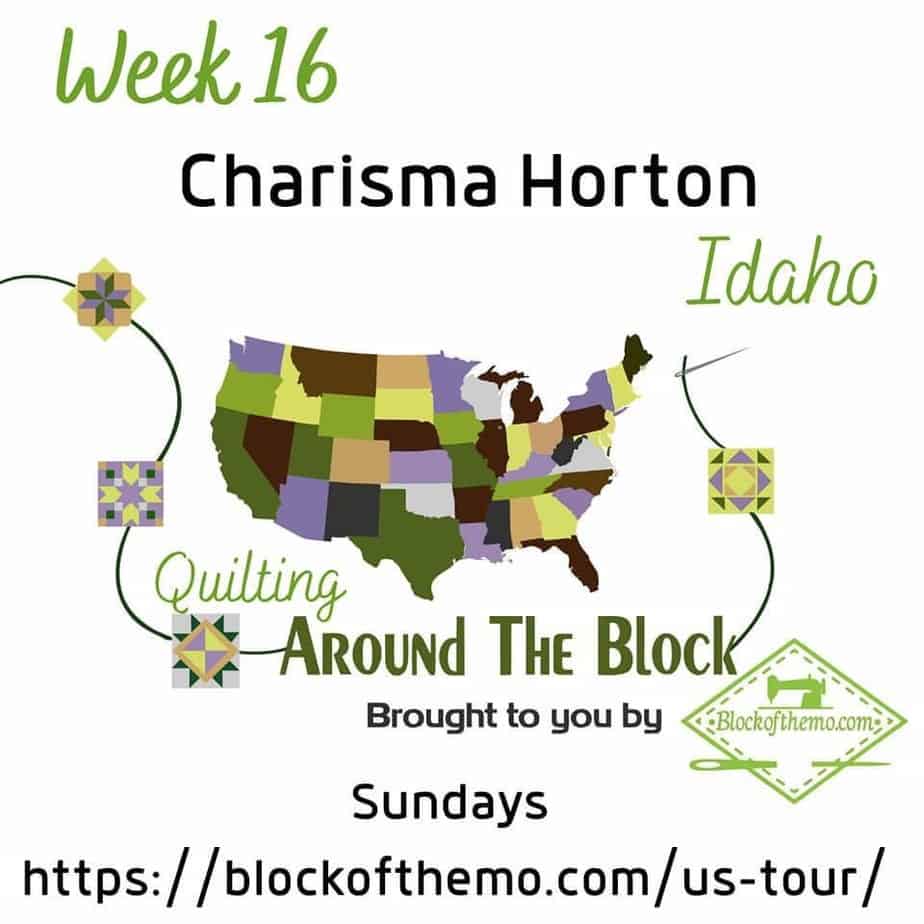 HI Everybody!
It's my stop on the USA block tour! I am so excited to share my block with you!
I have shared about this several times… every Sunday a new block is shared from a different designer representing one of the 50 states. If you go to this site: https://blockofthemo.com/us-tour/
You will be able to get each complimentary block and follow along with all of the participants.
I am sharing the Gem State, Idaho.
My husband is from Northern Idaho, The Gem State. He grew up in Bonners Ferry. It's just a hop skip and a jump from the Canadian border. It's a beautiful area and we hope to move to North Idaho next year sometime.
Idaho is known as the "Gem State" because it contains 72 different kinds of precious and semi-precious stones. Idaho gems can be found throughout the state, particularly in mining sites and stream beds. The only other location on the planet which has a greater variety of gems is Africa. Idaho's state gem is the star garnet.
So I created a Gem Block:
You can download it directly here: Gem State Block by Charisma Horton
I think this would be great for batiks or blenders, solids….anything to create that dimension and bring this block to life. I love the secondary design that the blocks make.
I also have a full size pattern available in my ETSY shop The blocks are a different size, for make a bigger quilt….but you can see the image here. I really wanted to have a quilt finished…but I have some personal issues that have taken my time lately. I would love to see some of your blocks. Thanks so much for following along.
The recap of the info:
Every week for 52 weeks we are doing a block of the week dedicated to a specific State in the USA.
Each block is 6 inches ( 6.5 unfinished) and there will be a variety of techniques. Applique, pieced, embroidery, ect.
Each of the designers will be contributing one block for the BOM. They will be posted every week on the site below. You can check in on the community website and enter the rafflecopter for prizes.
 start date 8/2
 website to check out the designers https://blockofthemo.com/us-tour/

You will be able to get my pattern from me on my assigned week.
BUT you will need to either sign up for the weekly newsletter OR check back to the webpage to get the blocks from each of the other designers.

 hashtag #quiltingaroundtheblock
Stay Connected with everyone else by using this # on Fb and IG.
Rafflecoptor – link http://www.rafflecopter.com/rafl/display/840d70472/?