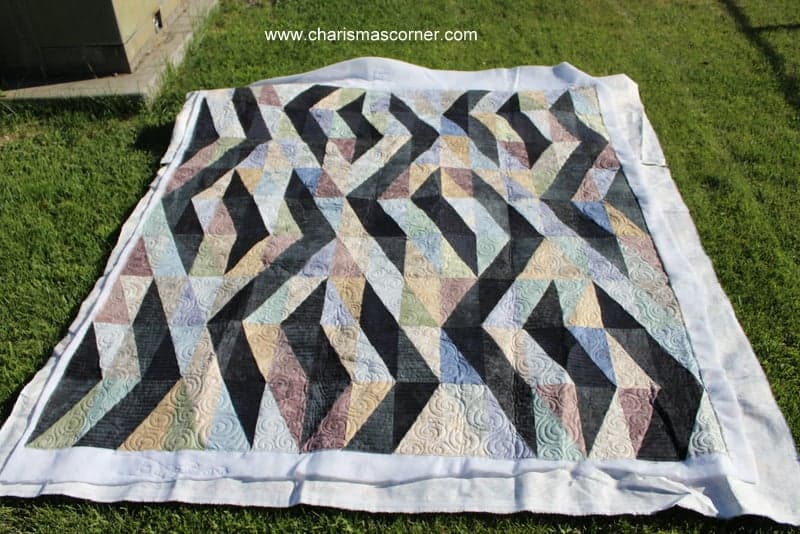 Barb Brought this quilt to me and she really didn't care for it. I immediately thought it was pretty and I could bring it to life with quilting.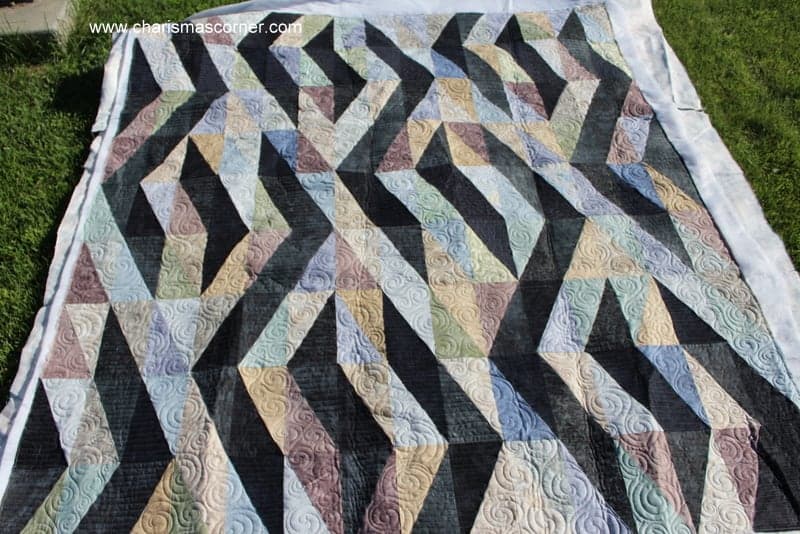 I quilted swirl in the pastel colors and lines in the black angles.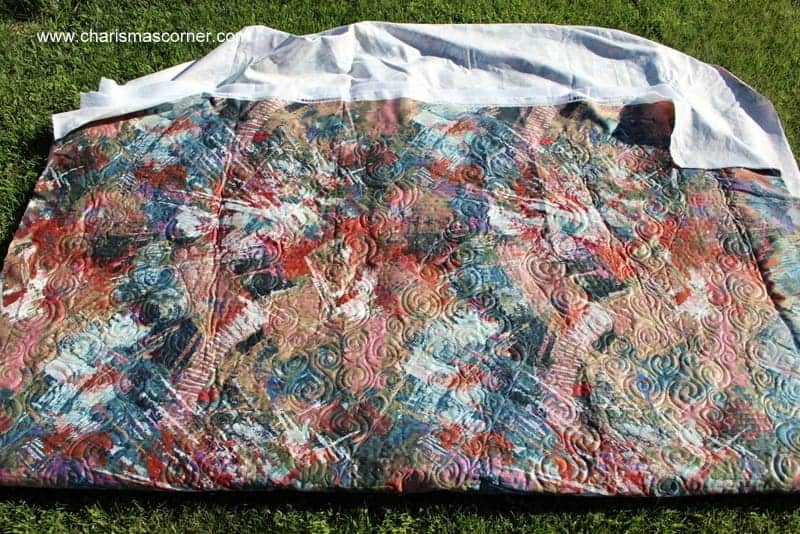 When I delivered it to Barb she liked it.:) Success!
Thanks so much for following along :)
Charisma