As you all know I am now in the world of pattern design. This quilt was originally designed for a Block of The month for a certain company….then they folded that program….and I was left with an extra quilt. YAY!! Because I LOVE-LOVE this quilt. My dream is to have a little house in the woods some day. I love all trees….I love America…I love quilts…I love scrap quilts….I mean seriously….this checks so many boxes.
So I decided to offer this as a BOM in 2020. It will be a 10 months program. The bulk of the quilt is foundation paper piecing. I know- I know. But here is the good thing….a beginner can do this because the blocks are very easy. I am only offering this as an online PDF because there are so many foundations that printing all of the papers would raise the cost of a physical pattern.
The cost is $15.00. I am going to open a FB group for this BOM and SAL ( sew along) so there will be plenty of cheerleading and support along the way. The patterns are all pretty much done for each month already. So it's just some fine tuning work. I have it all set up on a website so that each month on the 5th of the month you can go in and download the blocks for that month.
If you are interested in making this quilt you can sign up any time ( there is a link above) and on Jan 5th the first month will be released. YAY!!
Look at this fabulous pup! This is Jase and he came with the fabulous barn that I used for the backdrop. Puppies….another of my favorite things.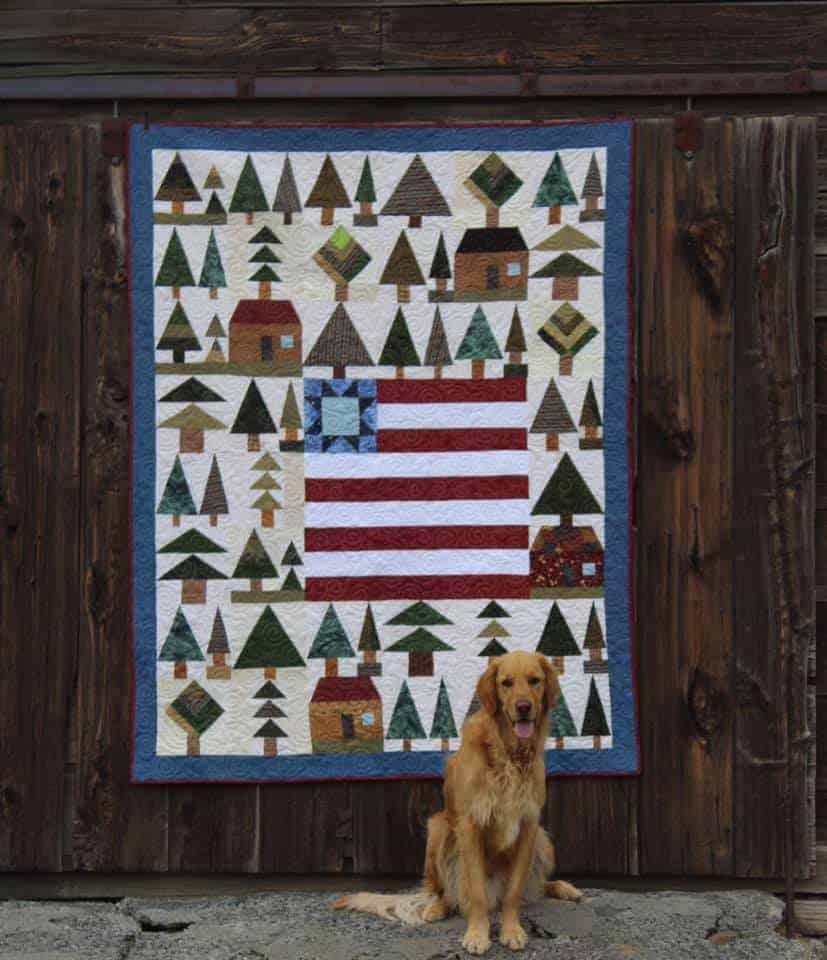 I hope you all have a wonderful week! I hope you join in on the fun next year!
xoxox
Charisma